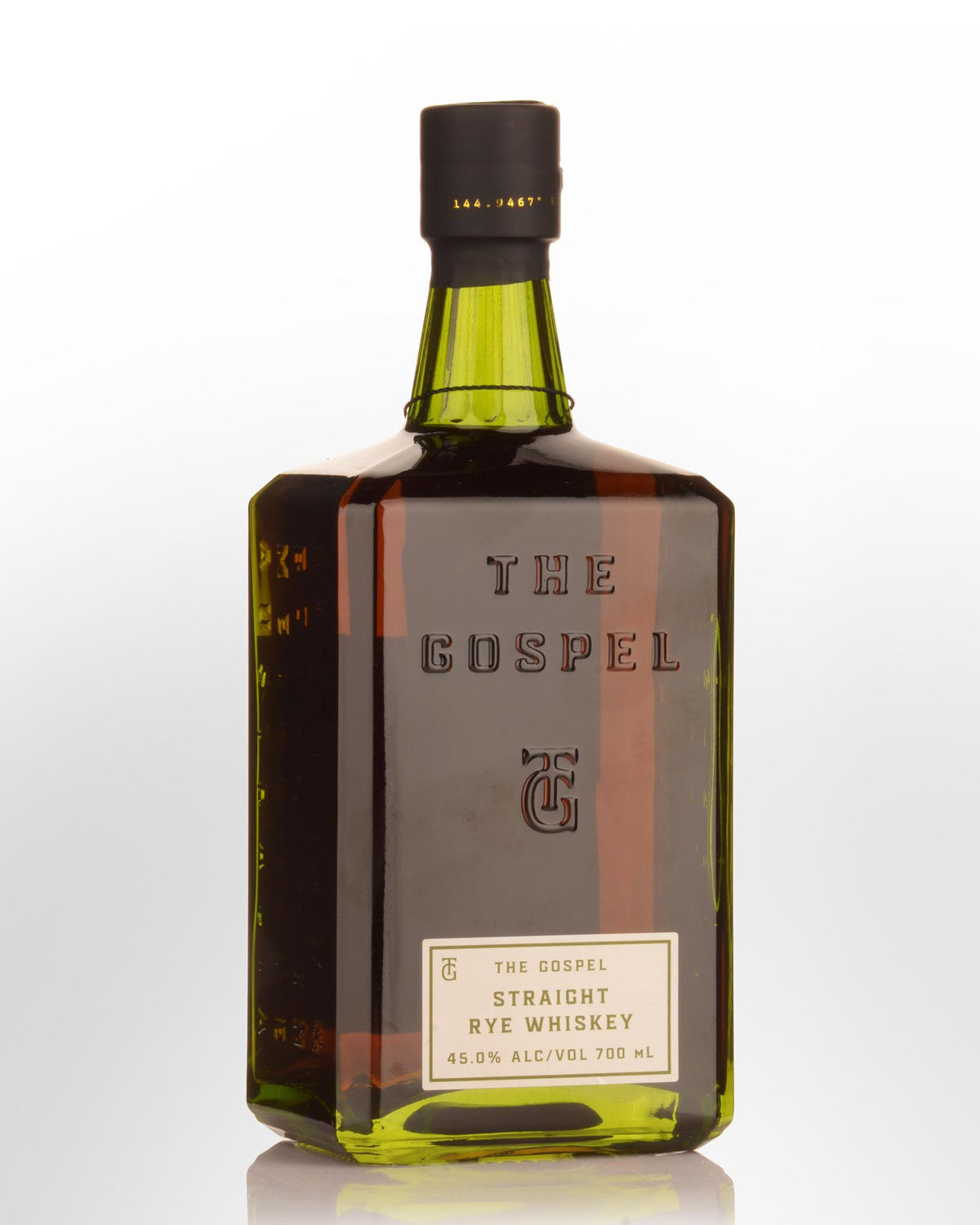 94
The Gospel Straight Australian Rye Whiskey (700ml)
Melbourne, Victoria,
AUSTRALIA
A watershed release that firmly places Australia on the rye whiskey world map. At this special introductory price for a short time only.
Where Sazerac, Pikesville and Rittenhouse have become household names in Rye whiskey, you can soon add another. The new project of distilling duo, Ben Bowles and Andrew Fitzgerald of 'Melbourne Moonshine' fame has been four years in the making. Simply known as "The Gospel" it's the country's first distillery exclusively dedicated to Rye whiskey. Set in the backstreets of Melbourne's Brunswick and built around a six-metre-high continuous column still and bespoke copper pot still, The Gospel also have the backing and expertise of industry big guns, including x Starward and Hippocampus senior staff.
Running at five barrels a day, production can be tailored to the team's exacting standards – which is evident from the first taste. The rye itself is dense and intensely flavoured and comes from a single farm in the Murray Mallee. A precision, temperature controled mash tun and agitator gets the very best out of the grain (a variety known to push distilling skills to the limit). The wash passes through the custom column still in a 'stripping run' before being finished in the pot still. All important maturation is two years on-site in 200 litre virgin American oak barrels ranging from #2 - #4 level char. From the inside out, The Gospel is a whiskey that shows serious attention to detail (and who wouldn't want a bottle that looks this good on their bar?) Batch one filled 15 barrels (mostly #3 char), which amounts to approximately 5000 bottles in the first blend. It may appeal to avid collectors, but the majority should find its way into the homes of discerning rye drinkers looking for a bargain.
Tasting note:
[Batch 001]
A 100% rye aged in 100% New American oak. Amber topaz colour. The bouquet opens oily and grain-focussed; butterred dark rye bread, dustings of cocoa, hints of muddled mint and purring spices build over deeper oak sugars. Crisp on entry with a medium-bodied, creamy -yet-peppery attack. Oily rye glides across wafery vanillas as the spices intensify. Beautifully controlled, and with serious length and staying power. The finish offers hints of apple mint, wood spice and a pleasing charry astringency. It's an essay in understatement and elegance for the genre – and dangerously drinkable. It's also a release that firmly places Australia on the rye whiskey world map. (Rumour has it higher strength single casks are in the pipeline, so look out). At this special introductory price for a short time only.
45% Alc./Vol.