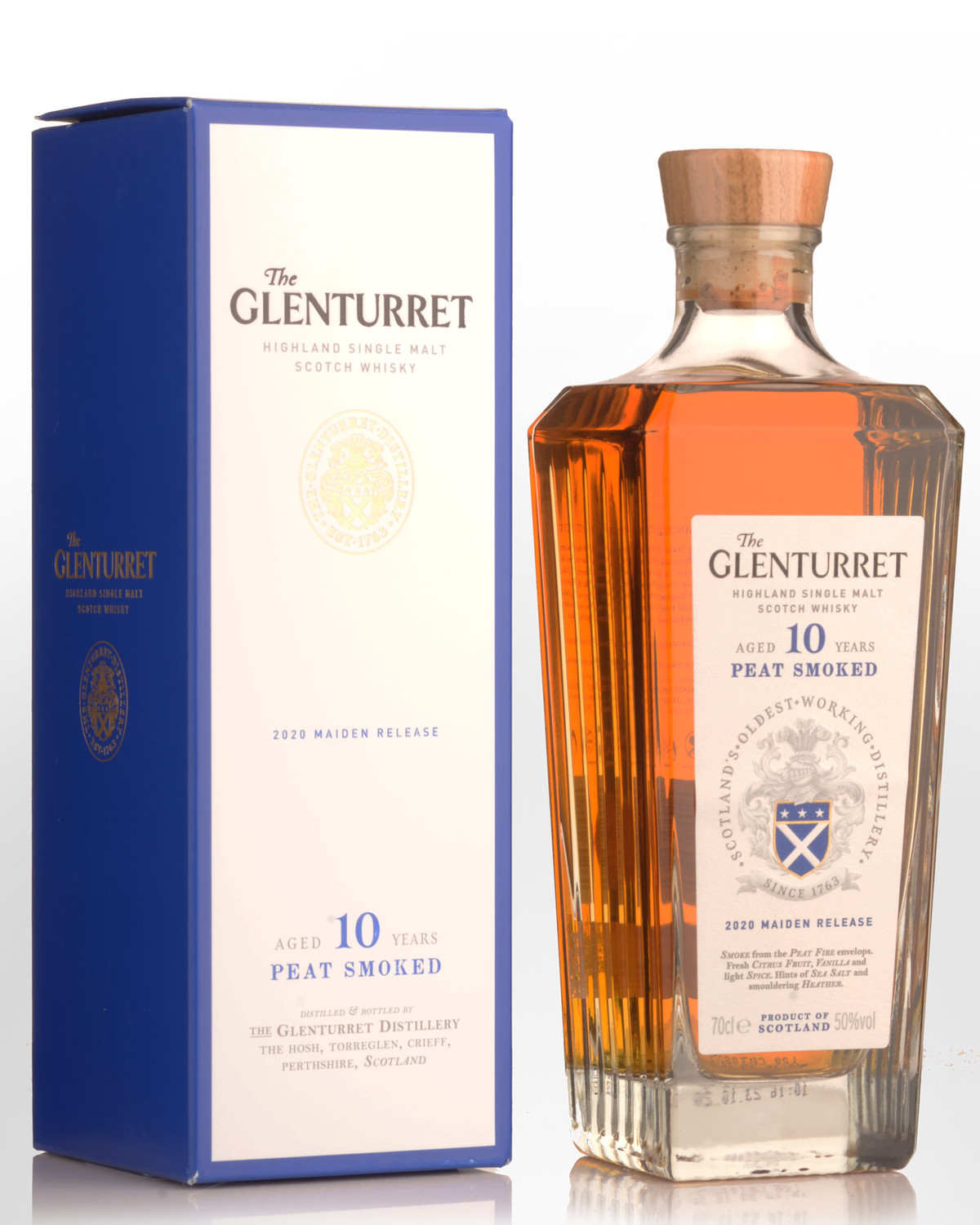 The Glenturret 2020 Maiden Release 10 Year Old Peat Smoked Single Malt Scotch Whisky (700ml)
Distillery records show Glenturret used peat dug from Octhertye Estate in the early 1800s. The present day set up permits the production of peated and non-peated spirit at different times of the year from the same stills. Taking advantage of that, Glenturret have produced a hugely flavoursome expression. Smoke and citrus give zing to the nose and palate, also hinting at chorizo and honey baked ham. The fresh-peat attack merges cocoa, pepper, brine and wood smoke with a vivacious tang. Not long, but tickles almost every taste bud before it fades. Along with Ardmore, a fellow contender for a mainland smoke award. Comes non chill filtered. 50% Alc./Vol.
Other reviews... I thought the earlier, pre-Lalique batches had been pretty good (WF 80-ish) but let's see… Colour: light gold. Nose: much rounder, easier, more fruit-coated, also with more garage-y smells, old Volkswagen, bicycle inner tube, breads and mint (I know, odd), greasy gauze, citron liqueur and limoncello, pencil eraser… Well it goes into all directions, really. Water may help… With water: niiice! Raw wool, leaven bread, grist, chalk, spent lees, tarmac… No quibbles, this is focused. Mouth (neat): good, almost easy, very compact this time. Tar, marmalade, lime juice, and rather ashes this time, which makes it a tad drying. With water: takes it rather a little well but do not go below 45 or it'll get too drying. Oh well do not add any waters. Finish: long, rather good, not too 'mainlandy' (I know), a tad green and gingery. Comments: these ones are not that easy to handle and it's not like if there was no Lagavulin, Ardbeg, Laphroaig, Bowmore or Caol Ila left in the world. So it is a little 'why?' but I do find it 'good'. Just not totally necessary. 81 points - whiskyfun.com
Notes from the producers... SMOKE from the PEAT FIRE envelops. Fresh CITRUS FRUIT, VANILLA, and light SPICE drift from the embers with hints of SEA SALT and smouldering HEATHER.