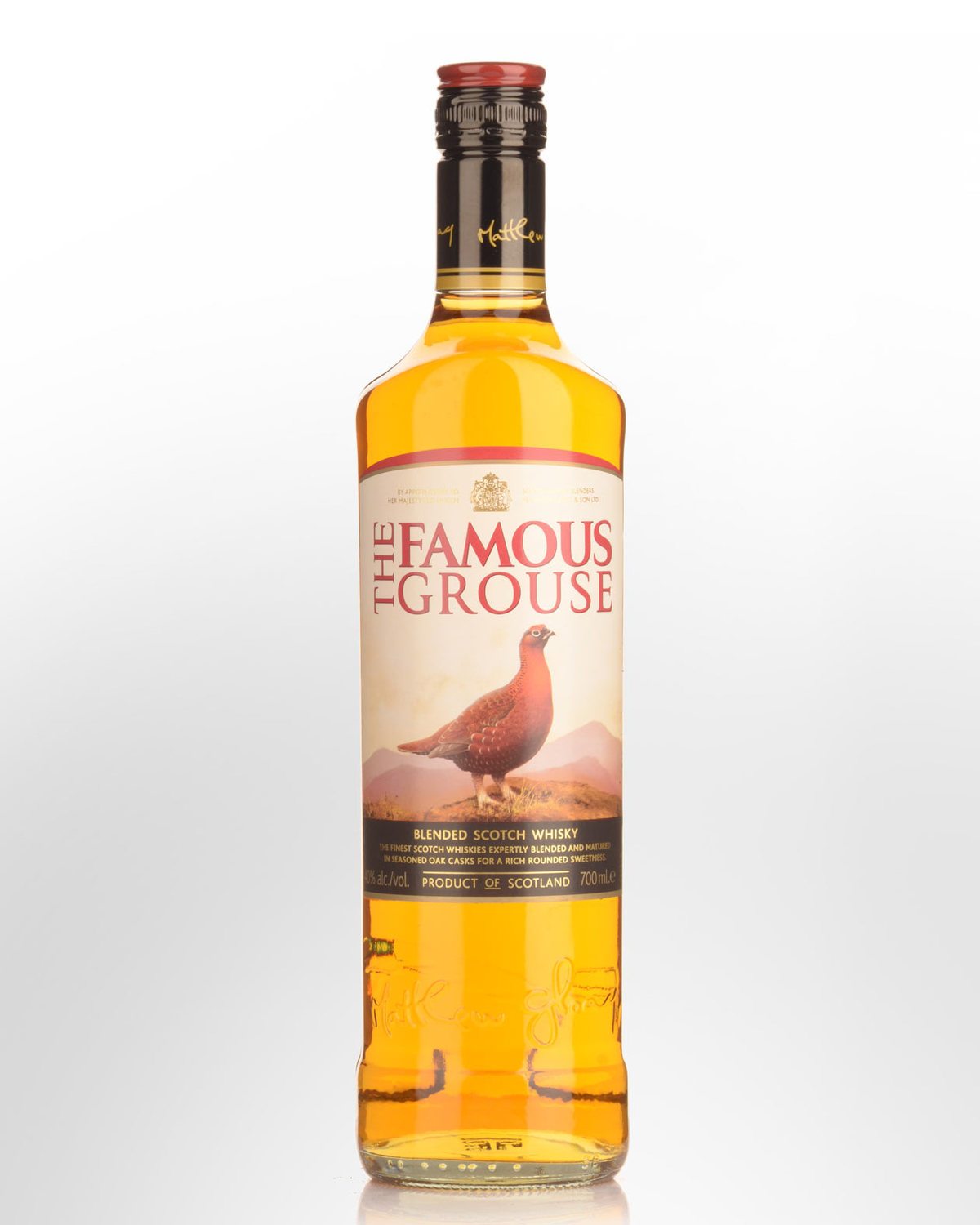 The Famous Grouse Blended Scotch Whisky (700ml)
Blended and bottled by the Gloag family, whose business was founded in 1800. The Famous Grouse is testimony to the unsurpassed blending experience of six generations of this family, which accounts for the consistent quality and smooth character of the blend. Like so many early whisky companies, Matthew Gloag & Son Ltd., has its origins in the early 19th century, when the founder established himself as a grocer and wine merchant in Perth. Matthew Gloag bought malt whiskies from distilleries around Scotland and built up a reputation for his cellars.
Finest malt whiskies, such as The Macallan and Highland Park, are married with exceptional grain whiskies for an unusually long period in fully seasoned oak casks to create the Famous Grouse blend. The product takes its name from the Red Grouse, a native wild game bird of Scotland.
Other reviews…Remains sexy, elegant and refined with a stunning opening on the palate. But can't help feeling that caramel has recently replaced some of the crisper notes, especially on the finish.
83 points - Jim Murrays Whisky Bible 2006.