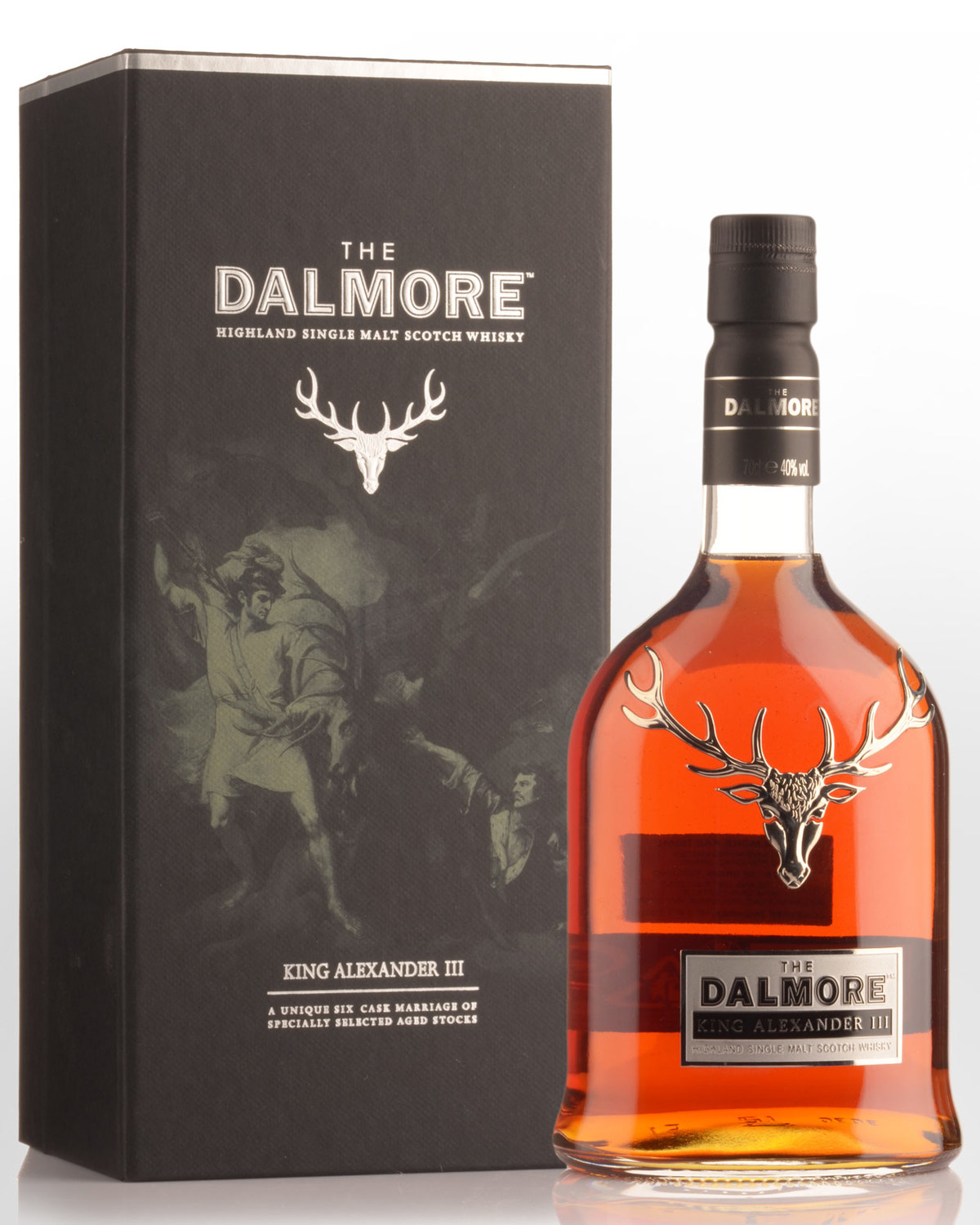 The Dalmore 1263 King Alexander III Single Malt Scotch Whisky (700ml)
A most unusual offering from Dalmore, 1263 King Alexander III has been matured in a variety of casks. Namely Oloroso, Madeira, Port, Marsala, Bourbon and Cabernet Sauvignon. We think that the blending room at Dalmore must look more like an Artist's studio, given the wonderful palette of flavours and influences that Dalmore have chosen to work with. Having an artist in residence, we're only too aware of the trials and tribulations of the art world. Thankfully the Scots' tend to turn their creative energies into whiskies.
Tasting Note: Starts brightly with all kinds of barley sugar, fruit and decent age and oak combinations, plus some excellent spice prickle. So far, so good...and obviously thoughtfully and complexly structure. But then vanishes without a trace on the finish. 40% Alc./Vol. Rating 86 - Tasting note sourced from Jim Murray's Whisky Bible 2013
Other reviews... Caramel and toffee lead the nose, alongside a puff of smoke. The palate is robust and velvety, with dusty notes of cocoa, unsweetened chocolate and caramel. The finish is dry and complex, with hints of tea, leather, cocoa, cigar wrapper and vanilla. The producer says it's the only single malt in the world to incorporate six different cask finishes: former Bourbon, oloroso Sherry, Madeira, Marsala, Port and Cabernet Sauvignon barrels. 40% Alc./Vol. 93 points - Wine Enthusiast Magazine.
Click here to learn more about Scotch Whisky