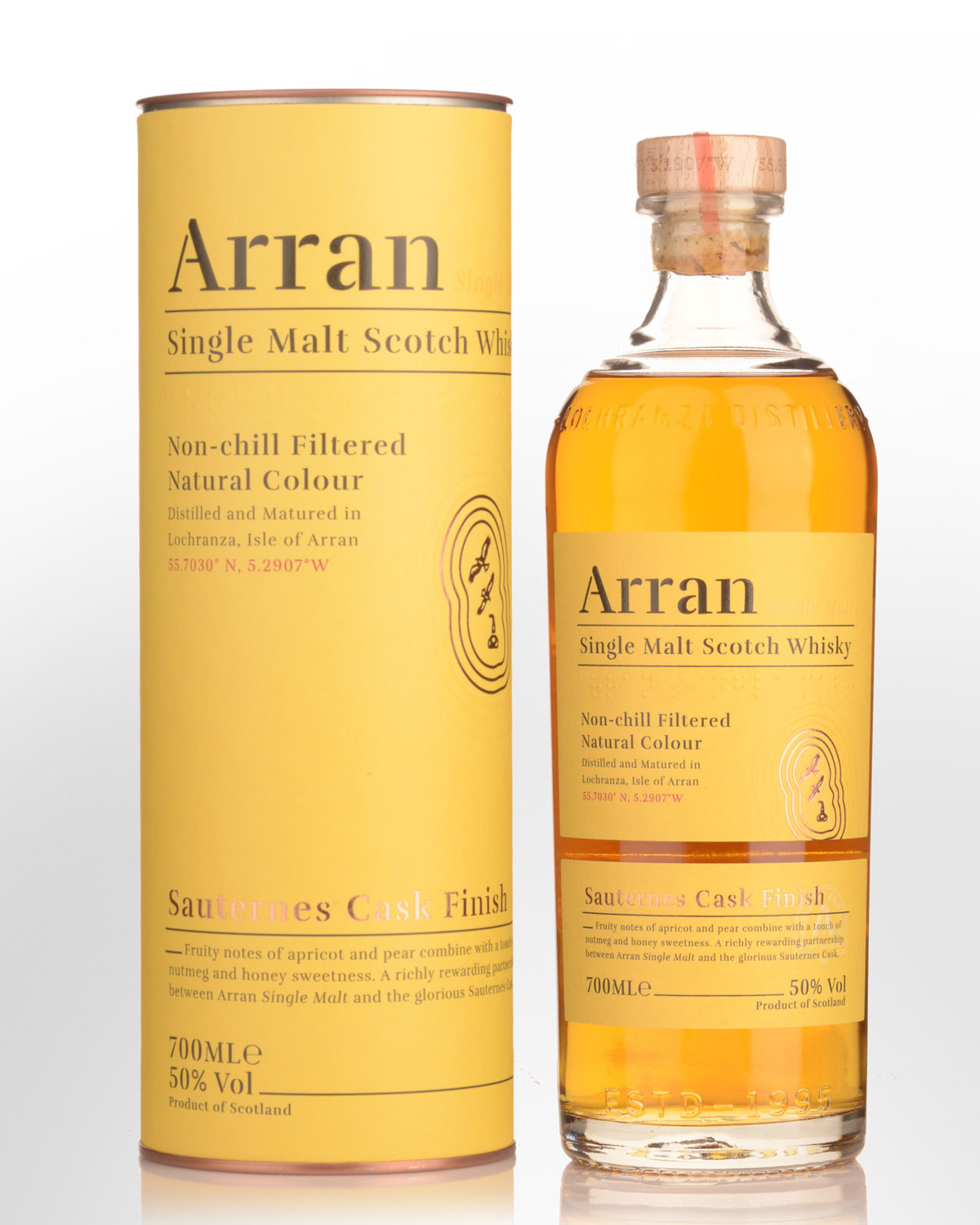 The Arran Sauternes Cask Finish Single Malt Scotch Whisky (700ml)
Tasting note: This eight year old Bourbon cask matured Arran comes finished in a selection of x-Sauternes casks sourced from a small producer in Bordeaux. The wine style compliments Arran's typically rich malt, here adding succulence and providing a subtle overlay of yellow fruits, honey and sweet bread. While the alcohol is slightly nippy, it strikes a nice balance between wine and whisky without being overly sweet. Pair it with a creamy toffee or fudge based pudding. 50% Alc./Vol. Non chill filtered.
Notes from Arran... Nose: Honey sweetness and citrus. Palate: Richly honeyed and backed with a lifting zestiness which slides into spice and zingy salt. Once the dram opens out, vanilla and sultana stand out followed by notes of toasted oak. Finish: Sweetness, Honey, Apricots, Melon, Honeysuckle.