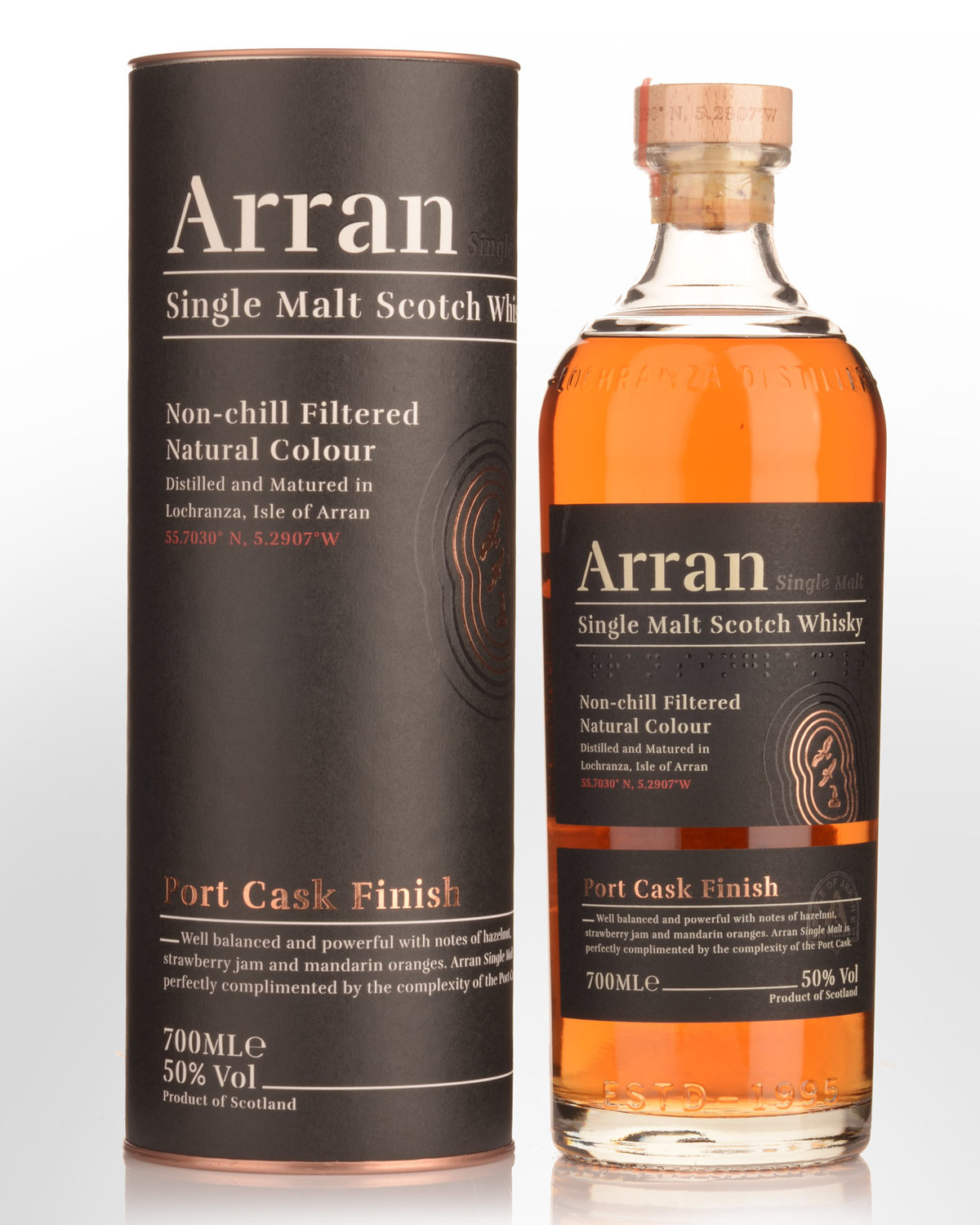 The Arran Port Cask Finish Single Malt Scotch Whisky (700ml)
Tasting note: Following the rest of the re-packaged range comes Arran's hugely successful wine cask finishes. After initially maturing in x Bourbon casks for around eight years, this was finished in a selection of Portuguese Port casks. Here the malt, which normally is a highlight of any Arran, feels subdued, the spirit slightly sharper and the length only moderate. Compared to equivalent expressions, the port pick up is slight. There's an odd mustiness on the palate and the finish is short. Try it with dark chocolate. 50% Alc./Vol. Non chill filtered.
Notes from Arran... Nose: Cinnamon, baked apples. Palate: Vanilla spice, ripe citrus & dried fruits and nuttiness. With a splash of water more depth of mandarin citrus with fudge and honeyed notes. Finish: spice, bitter orange, chocolate, cherries.