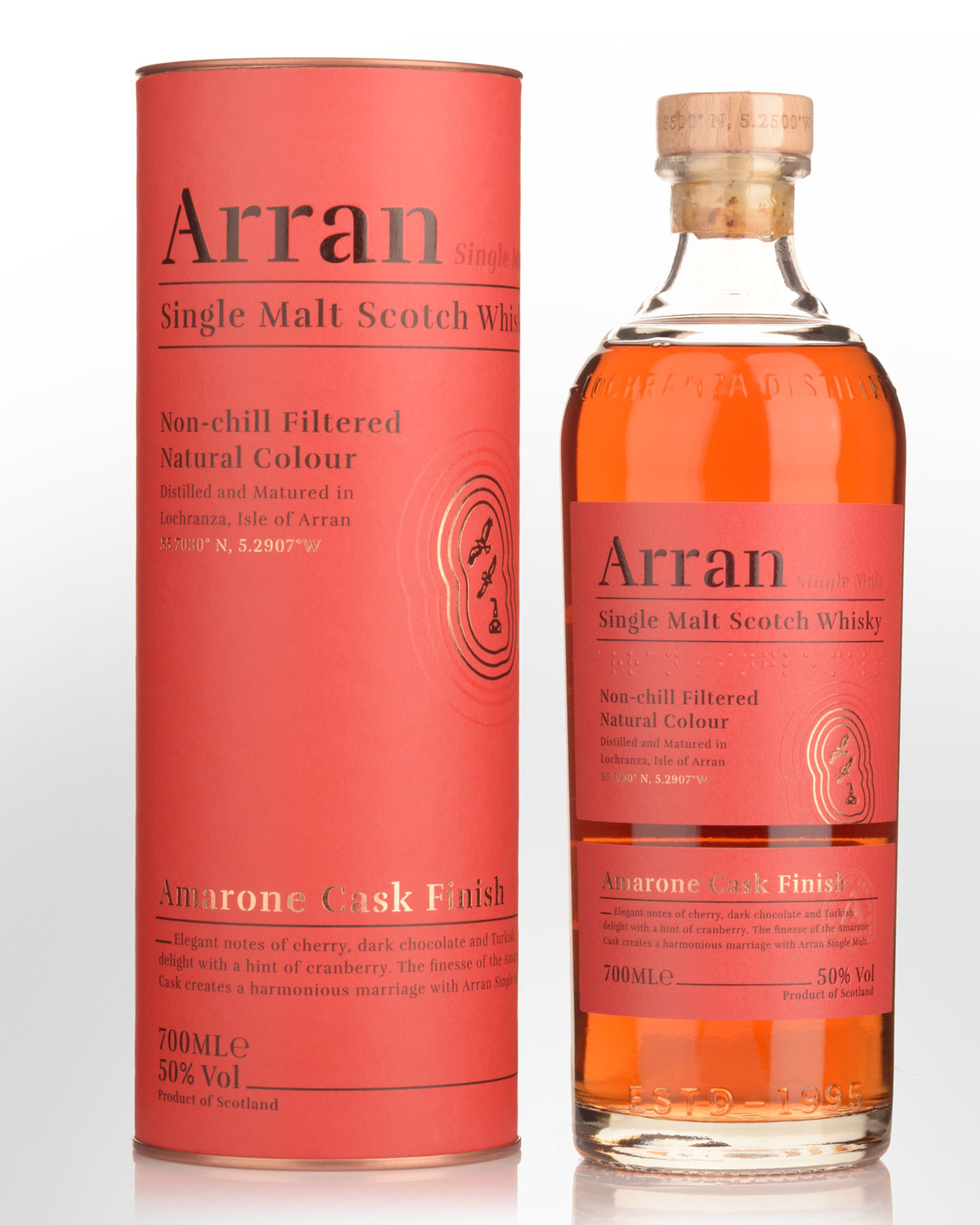 The Arran Amarone Cask Finish Single Malt Scotch Whisky (700ml)
Tasting note:
The new wine finish repeats a partnership of rich, red wine with Arran's malt. After initially maturing in x Bourbon casks, it was completed for eight months in a selection of x-Amarone wine casks (an Italian red wine made from partially dried grapes - mainly Corvina - from the Valpolicella region in Veneto). The dehydration concentrates the fruit flavours. The wine also give this whisky its entrancing rose-copper colour. Initially, whiffs of alcohol dominate, but the aroma settles in with hints of cherry ripe, rhubarb pie and cinnamon. Like its previous incarnation, the malty entry is deliciously textural, however it thins out and spices up towards the finish. It also shows more astringency and bite.
50% Alc./Vol. Non chill filtered.
Notes from Arran... Nose: Cherry, turkish delight, chocolate. Palate: Poached pears, touch of cranberry and honey. Finish: Sweetness, Pears, Turkish Delight, Cherries, Dark chocolate.