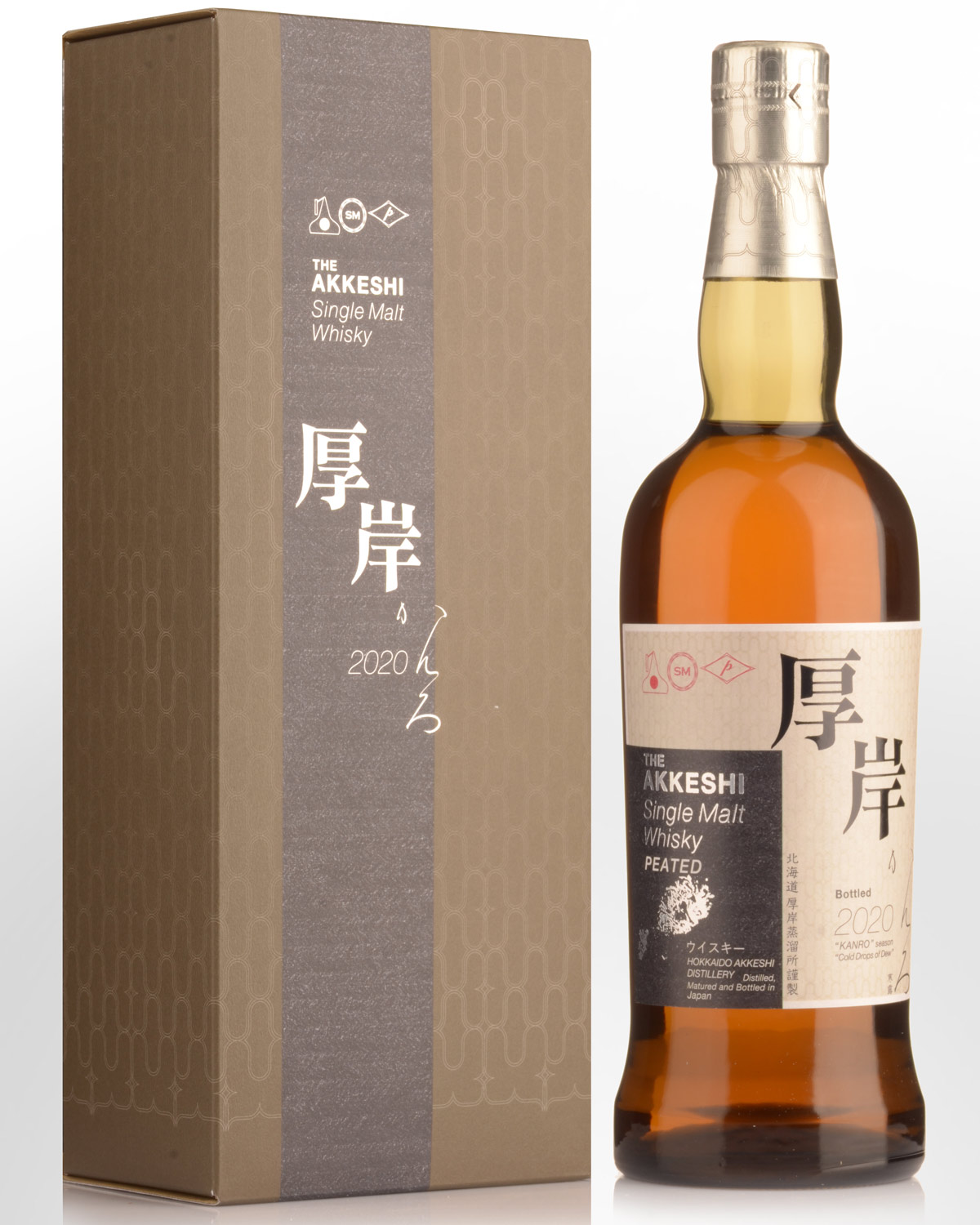 The Akkeshi Kanro Peated Single Malt Japanese Whisky (700ml)
JAPAN
'Kanro' means 'Cold Drops of Dew' and is the first whisky released by the Akkeshi distillery in standard bottles (formerly, they came in 200ml bottles). 15,000 make up the initial outturn, which was half/half allocated between Japan and global markets, of which around one hundred units made it to Australia. Most of the barrels for this vatting were distilled in 2017, blended from Bourbon, Wine, Mizunara oak and Sherry casks.
The Akkeshi project began in 2016. Owned by Kenten Co, an import-export company, its President, Keichi Toita is a long-time whisky aficionado. Located further east than any other distillery in the country in the district of Hokkaido, in Japan's northern wilderness, the house style is inspired by Islay. Two Forsyths stills, a 5000 litre wash still and 3600 litre spirit still are steam heated and feature declining lyne arms into shell-and-tube condensers. Two warehouses are on site, while another two are closer to the sea. The idea is to work out the differences in the maturation environments. The first single malt proper - Sarorunkamuy - was released in 2020. The whiskies have been very well received by the likes of Jim Murray and whiskyadvocate.com.
Notes from the producers... On the nose there's strawberry, orange, apple, and cereal, then sour lemon, butter, sweetness of milk. Then the spiciness of white pepper, and sweetness of chocolate on the palate. 55% Alc./Vol.