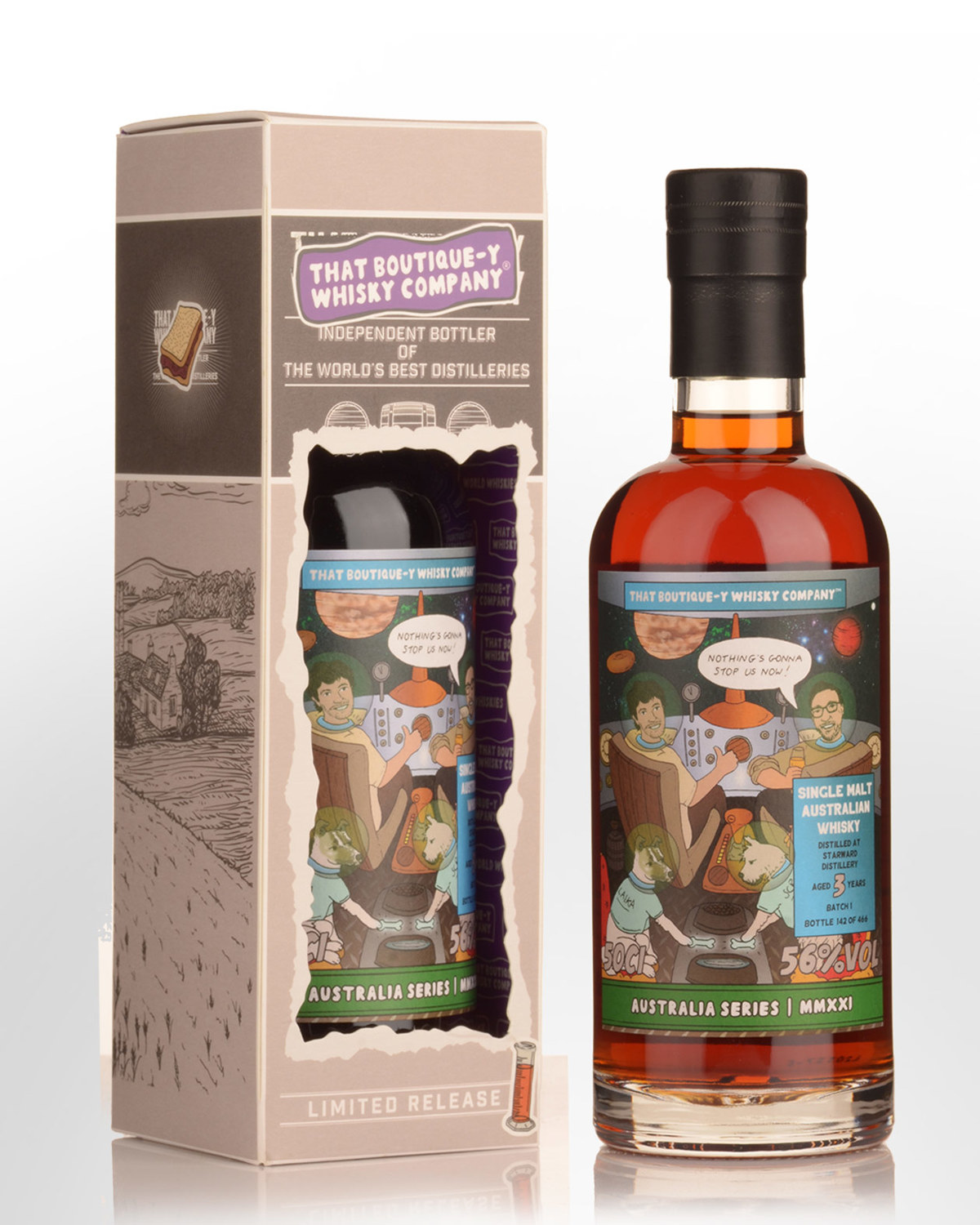 That Boutique-y Whisky Company Starward 3 Year Old Batch 1 Single Malt Australian Whisky (500ml)
Melbourne, Victoria,
AUSTRALIA
That Boutique-y Whisky Company's new "Australia Series" features eight whiskies from distilleries down under. Reportedly, this is essentially a cask strength Nova, bottled at 56% after maturing in a shiraz wine barrel. It's only three years old, but remember, Melbourne experiences high temperature variations. Maturation in Winter months can be as fast as Scotland's Summers! Batch #1 is a run of 466 bottles, about half of which has been allocated to Australia. The label features a couple of familiar distillery identities flying off in the direction of the stars, symbolic of the ventures quick rise to fame.
Notes from the bottlers... Nose: Creme caramel, redcurrant and mince pies. Palate: Burst of sweet red fruit leather, soft biscuity oak fading into a spice led finish. 56% Alc./Vol.