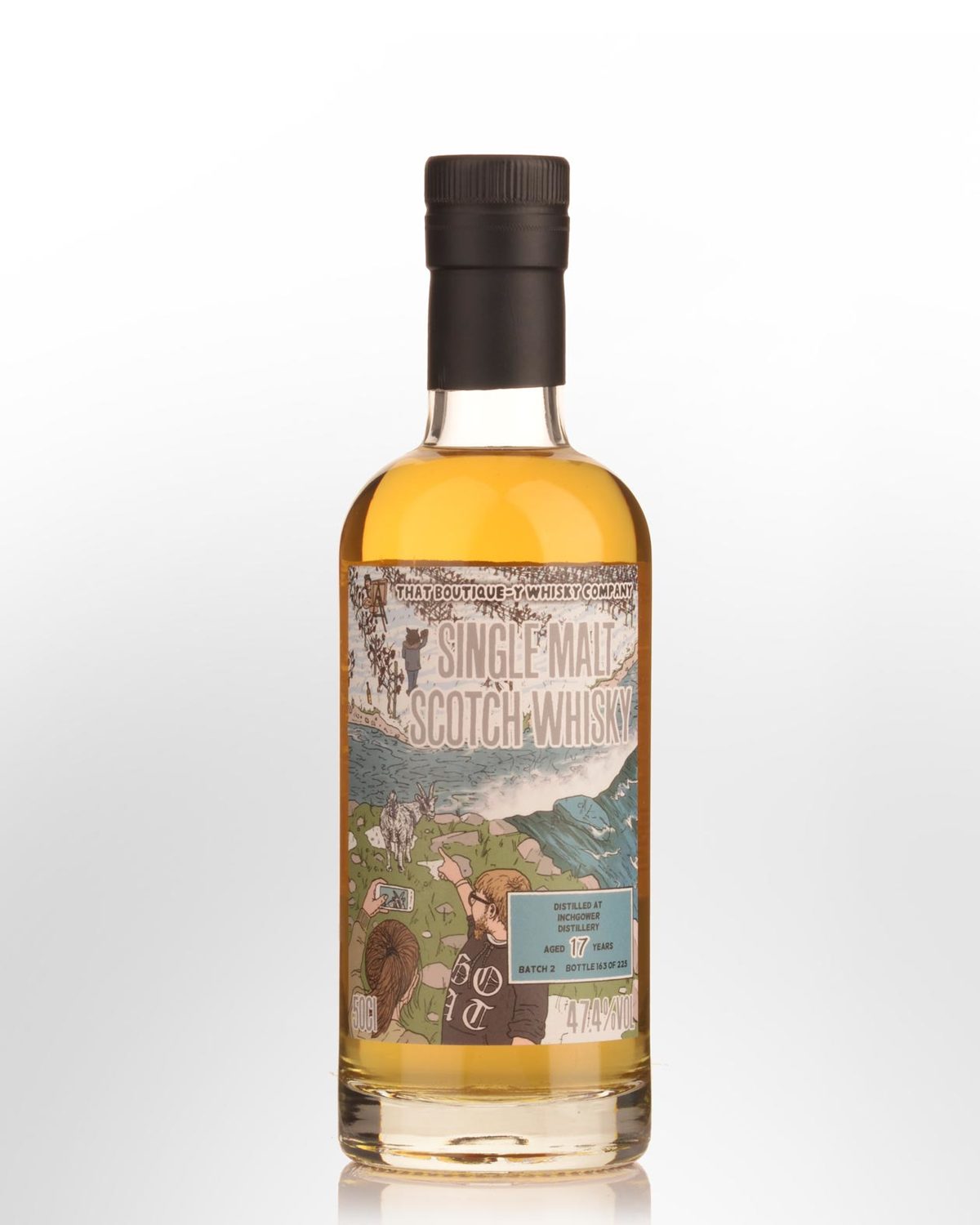 That Boutique-y Whisky Company Inchgower 17 Year Old Batch 2 Single Malt Scotch Whisky (500ml)
Speyside, Highlands,
SCOTLAND
Considered a 'Coastal' style, some notice a pinch of salt on the finish of this East Speyside underdog. Boutique-y offer their own bottling featuring a group of goat watchers on the label, for no apparently explainable reason... 225 bottles. 47.4% Alc./Vol.
Notes from the bottlers... Nose: Upsidedown cake, freshly cut oak, a hint of lemon rind. Palate: Oak-y warmth continues, followed by melted butter and juicy orange. Finish: Salted caramel and melon.