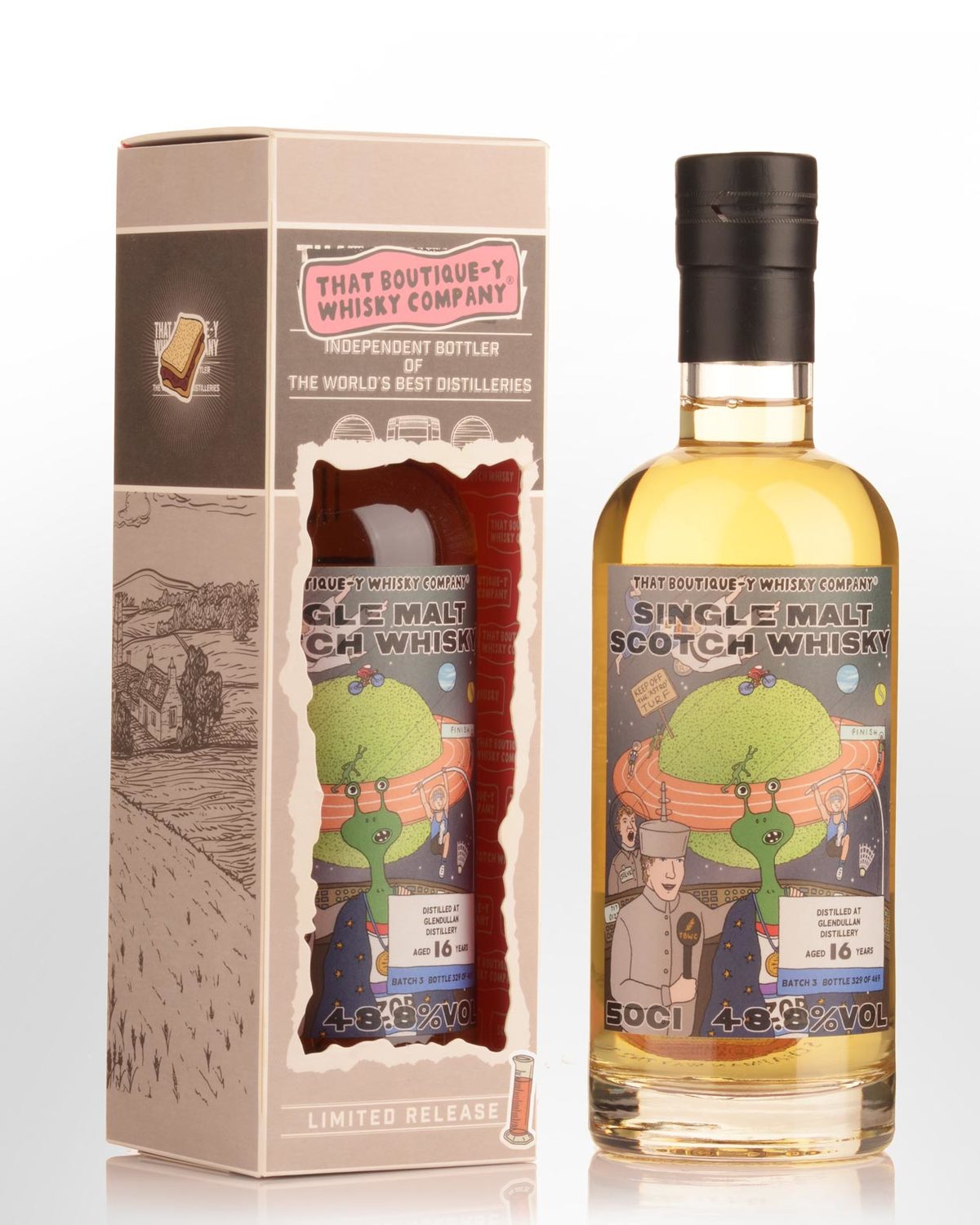 That Boutique-y Whisky Company Glendullan 16 Year Old Batch 3 Single Malt Scotch Whisky (500ml)
Speyside, Highlands,
SCOTLAND
Glendullan was the last distillery built in Scotland's whisky epicenter. Opened relatively late (1898), by 1902 Glendullan was supplying to King Edward VII. In 1972, the distillery was expanded to meet demand with a further six stills added. Today it produces more whisky than most of the distilleries in Diageo's Classic Malts selection (in fact it's their second largest producer, right after Dufftown and before Caol Ila). Glendullan and Dufftown distilleries have remained mostly focused on blends (Old Parr for one), but around 2007, Diageo finally reintroduced them to the market as single malts - together with Glen Ord. The marketing gets a little confusing as the whiskies are labelled under the Singleton name, then scheduled for release in different continents - USA, Europe and Asia each get different whiskies.
Boutique-y's bottling of Glendullan features a scene from the Space Olympics on the label. Is this a premonition of where we will one day end up - doing hurdles on the rings of Saturn? Launching shot puts between meteors? Competing for the gold medal in skateboarding in a crater?! We can only hope. What does this all have to do with whisky? Little to nothing, but the series is renowned for its whimsicality. Batch 3 represents an outturn of 469 bottles at 48.8% Alc./Vol.
Notes from the bottlers... Nose: Grassy malt, sharp apple sweetness, aromatic oak. Palate: Blueberry and lemon peel arrive first, followed by digestive biscuit and honey. Finish: Citrus blossom, black pepper, more grassy malt.