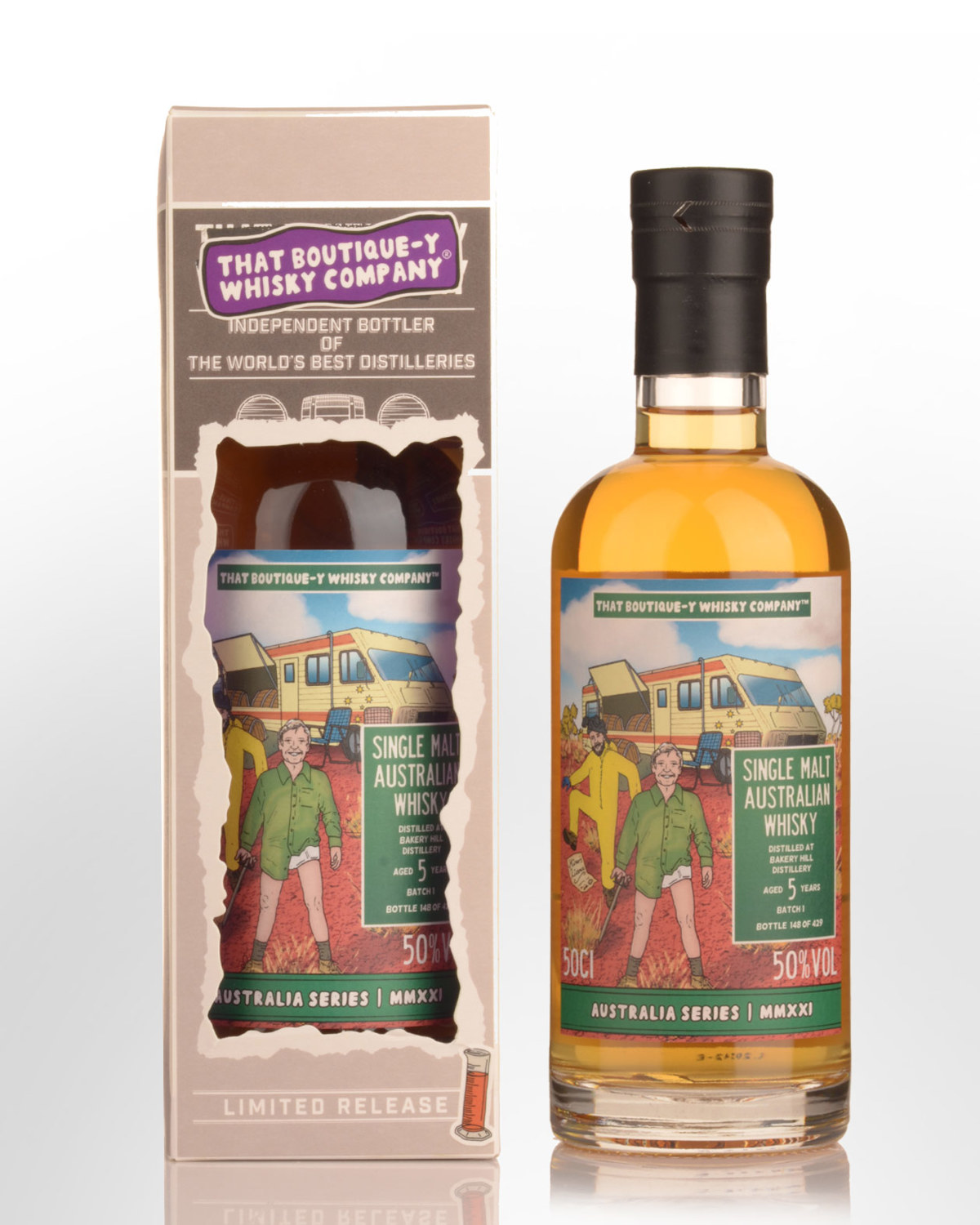 That Boutique-y Whisky Company Bakery Hill 5 Year Old Batch 1 Single Malt Australian Whisky (500ml)
Another release making up Boutique-y's "Australia Series" featuring whiskies from eight different distilleries in a range of styles. This one's a smoky, peated, x-Bourbon cask from mainland Australia's oldest whisky distillery. Founded in 1999, Bakery Hill is run by ex-High School chemistry teacher David and his son Andrew. Family run, small batch, with a focus on quality over quantity, it was established to prove a point - that great single malt whiskies could be made outside of Scotland, and specifically in Australia. Bakery Hill also buck the trend of many wine-cask driven Australian whiskies, favouring predominantly ex-bourbon barrels. These allow for a longer maturation, without the spirit becoming overwhelmed by the hot temperatures and cask influence.
The label requires some explantion: Founder, David Baker is an ex-high school chemistry teacher turned distiller giving Boutique-y the perfect opportunity to use a 'Breaking Bad' theme. In their words, "We've set the scene in the Australian outback, and the Winnabago is full of casks. Founder David Baker has a spirit thief in his hand, and son Andrew is in the hazmat suit. Andrew seems to be stamping on an old miner's licence. It's a historical reference to the Eureka Stockade in 1854 in a place called Bakery Hill. Spoiler alert, the whisky isn't blue…" 50% Alc./Vol.