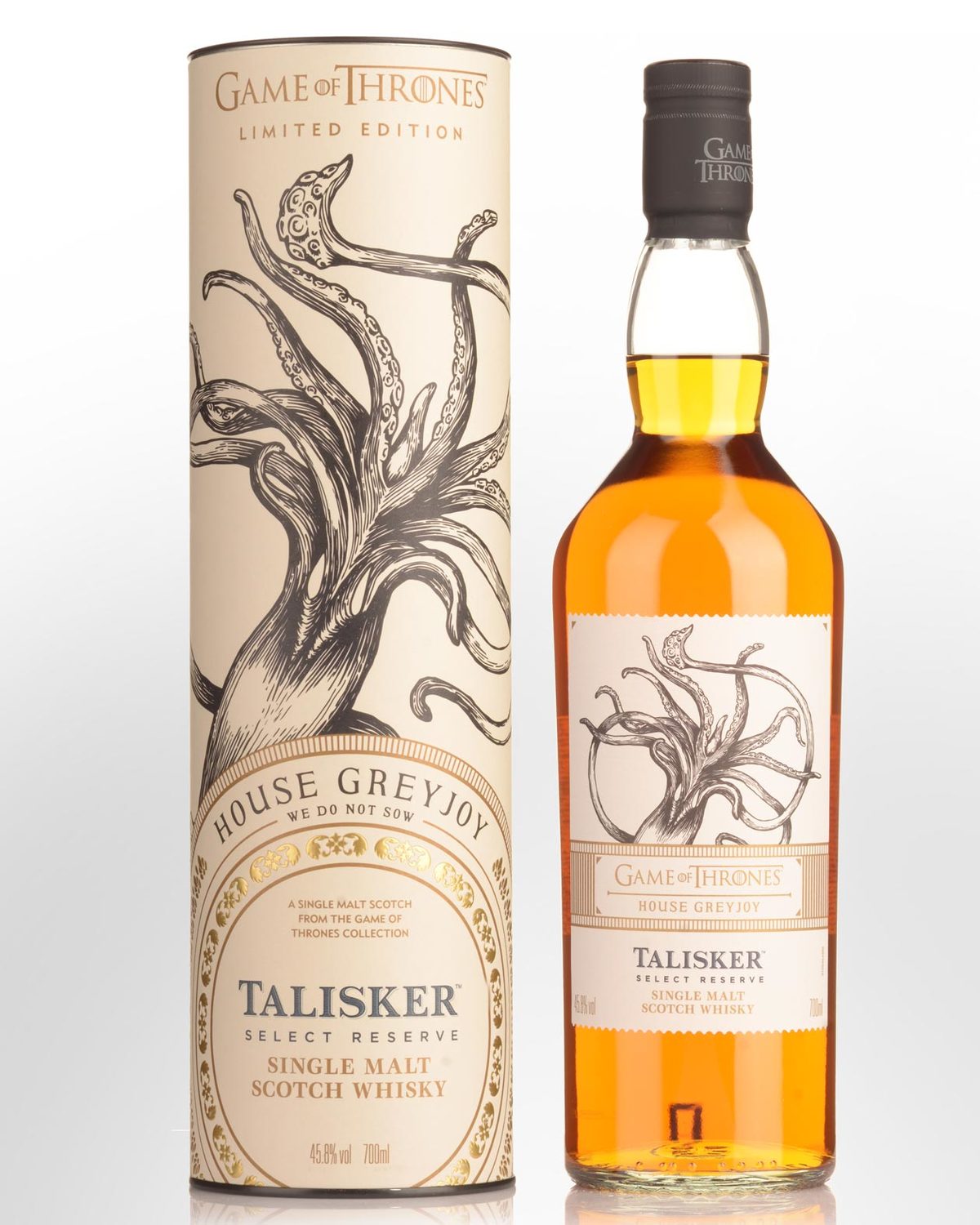 Talisker Game of Thrones House Greyjoy Limited Edition Single Malt Scotch Whisky (700ml)
Note: Product has come from a private collection and as such may have some minor scuffing/scratches/handling marks. Actual product not pictured.
Talisker is a natural pair for House Greyjoy as this single malt is distilled on the shores of the Isle of Skye, one of the most remote and rugged areas of Scotland which bares many similarities to the harsh, windswept Iron Islands off the west coast of Westeros where the Ironborn make their home.
The Talisker Select Reserve is decorated with the Kraken (a giant, mythical sea creature), the sigil of House Greyjoy and its signature maritime character is the result of the windswept landscapes and wave-battered shores where it's quietly rested, resulting in a powerful and smoky single malt straight from the depths of the Drowned God himself. 45.8% Alc./Vol.