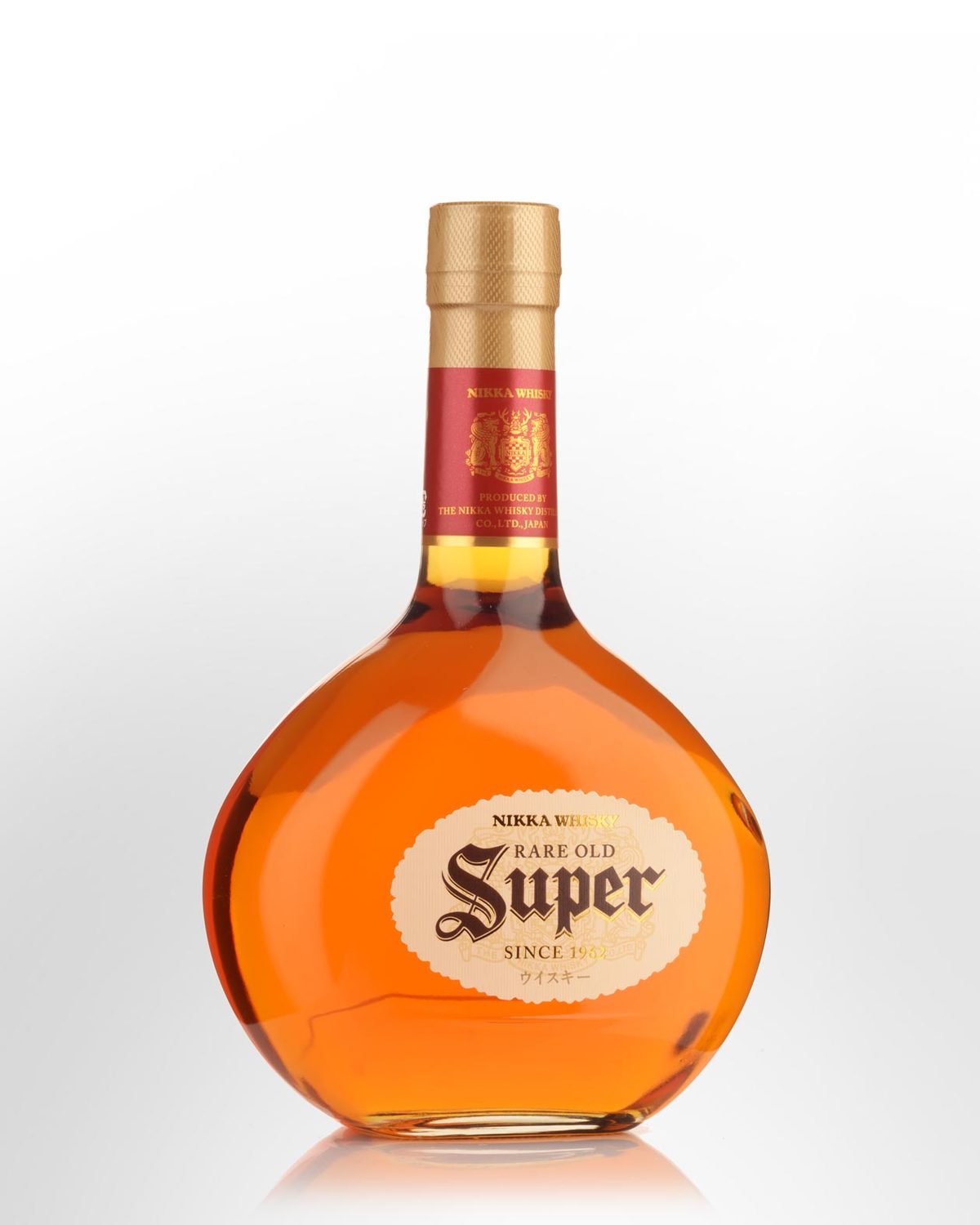 Nikka Rare Old Super Blended Japanese Whisky (700ml)
JAPAN
World Whisky Awards Category Winner for Best Japanese Blend in 2015.
A long time best seller for Nikka and one of the company's classic brands, but almost never seen in Australia, the Super Nikka was introduced to the market in 1962. Despite being classified as a blend, it's reported to contain a high proportion of malt from the Yoichi and Miyagikyo distilleries.
Other reviews...
Beautiful whisky which just sings a lilting malty refrain.
90.5 points
- Jim Murray's Whisky Bible 2013
Quite youthful aromas of citrus fruit, sherry wood spices and a touch of smoke. The palate is mellow with some citrus and plenty of sherry wood spices. Quite balanced with a good citrus complexity and a slightly smoky finish. Water brings out a floral orange Muscat note, whilst on the palate it brings out some vanilla nuances.
- World Whisky Awards Category Winner 2015
"Opulent and gently peaty with the essence of aged sherry casks, this whisky goes down smooth with a well-rounded and balanced flavor"
- ISC 2008 Gold Medal winner.