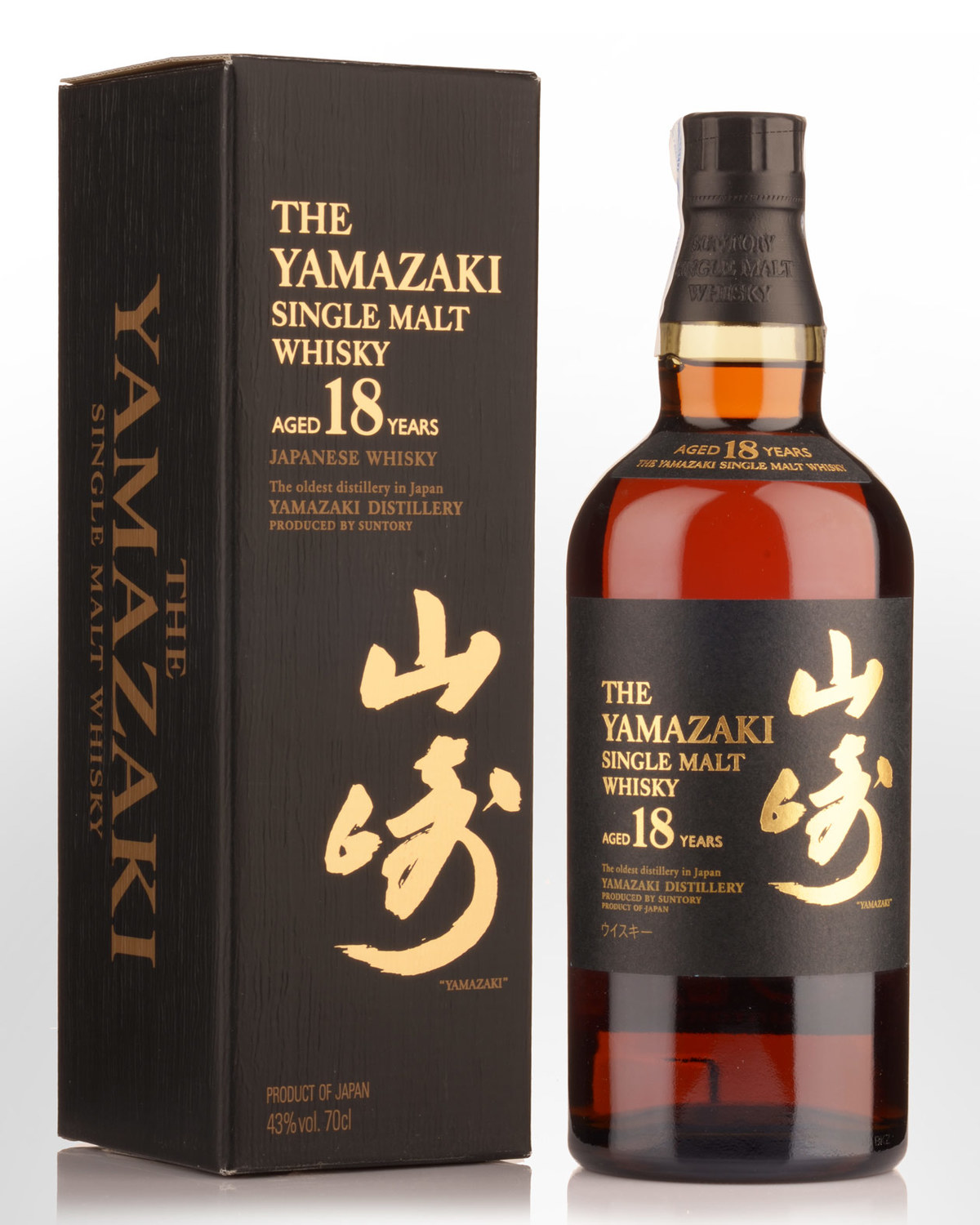 Suntory Yamazaki 18 Year Old Single Malt Japanese Whisky (700ml)
Note: This bottle has come from a private collection and as such has some minor scuffing/scratches/handling marks.
Shinjiro Torii, the founder of the Suntory company, was a pharmaceutical wholesaler importing liquor from the West before he was inspired to create a uniquely Japanese whisky. In 1923 he built the country's first malt whisky distillery (in fact, the first of its kind outside of Scotland) on a site in the Vale of Yamazaki outside Kyoto where pure water, a diverse climate and high humidity made it an ideal environment for whisky production and maturation. To complete the formula, Torii hired Masataka Taketsuru (of Nikka fame) who had studied the art of distilling in Scotland. In 1929, the company introduced Suntory Shirofuda (Japanese for white label), Japan's first genuine domestically produced whisky. Kakubin (square bottle), a premium Japanese whisky, was born in 1937. The whiskies have become more and more sophisticated over the decades, in particular the older bottlings under the Yamazaki label.
Local malting of barley was abandoned in 1969 and today malted barley is bought from Scotland. A significant number of European oak x-Sherry casks (mainly oloroso) make up the maturation regime for this whisky; second come x-Bourbon American oak casks, then a small percentage (approx 5%) from the domestic Japanese oak species, 'Mizunara'. Japanese oak tends to impart spicier, sweeter and sometimes more tannic notes than the previous two. Experimentation continues with sandalwood and cedar as well as casks which have previously contained Japanese Plum wine.
Other reviews... Deep, mature in nature, and very complex. Notes of polished leather, maple syrup, and dark pit fruit, with suggestions of tobacco smoke, wood shavings, and unsweetened chocolate. References to fine old bourbon and ultra-matured pot-still rum provide intrigue. Proof that Japan produces some outstanding, distinctive whiskies. Nicely done! 93 points - www.maltadvocate.com