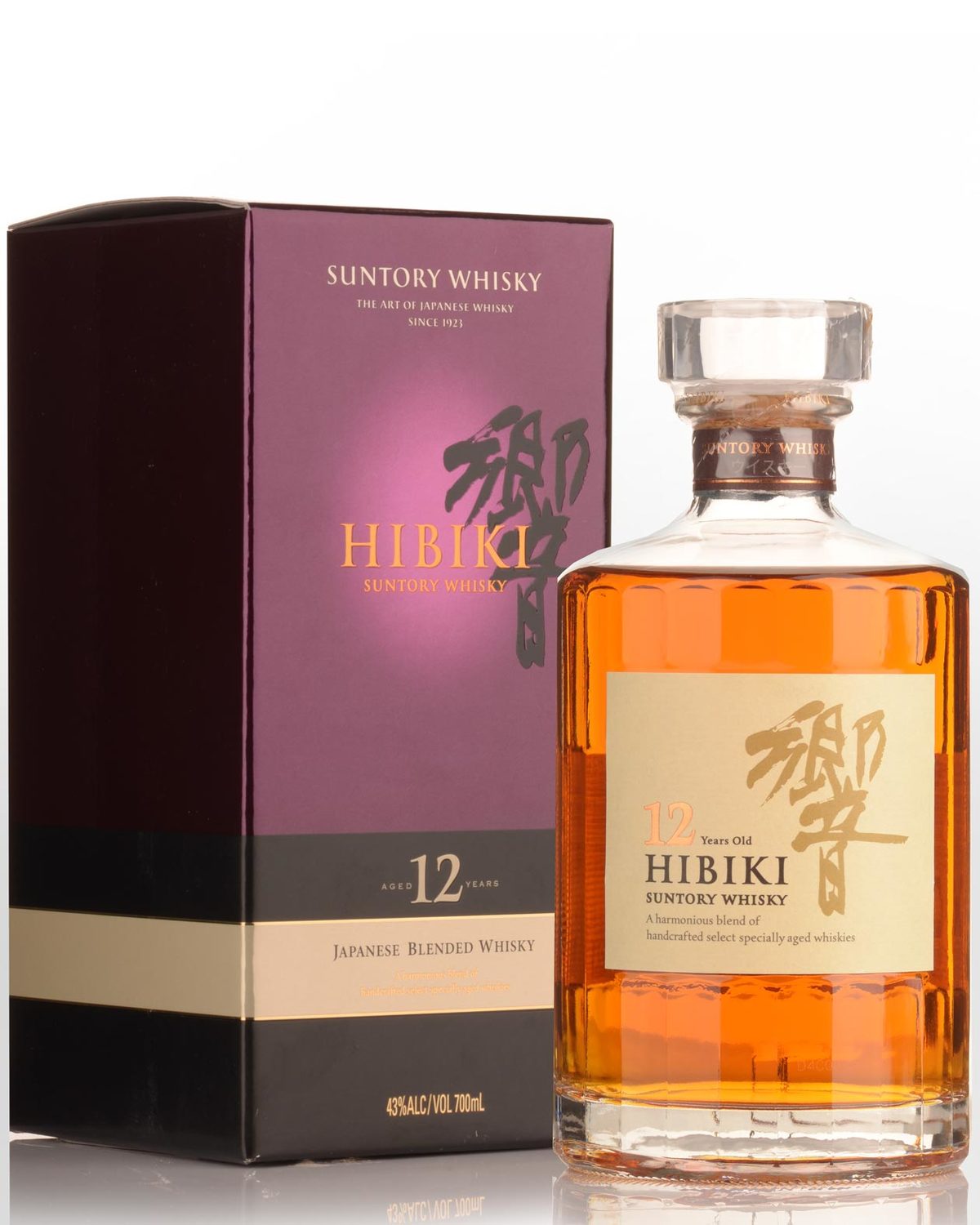 Suntory Hibiki 12 Year Old Blended Japanese Whisky (700ml)
Note: Product has come from a private collection and as such has some minor scuffing/scratches/handling marks.
A legendary Japanese blend comprising of more than 20 components, including single malt whiskies from the Yamazaki and Hakushu distilleries and grain whisky from the Chita distillery (an exclusive producer of grain spirit), ranging from 12 to 30 years in age.
The twelve year old incorporates an otherwise standard oak regime, utilizing a combination of American oak ex-bourbon barrels and European ex-sherry butts, with the additional twist of including American oak previously used to mature Umeshu, a traditional Japanese plum liqueur. Interestingly, these types of casks were originally used for efficiency's sake, however is now an integral part of its trademark flavour profile. After marrying all the components, the final blend ungergoes an exotic filtration through bamboo charcoal.
Tasting note: Deep brass / gold colour. Gently prickly in the initial inhalations; Second pass finds sweet American oak and vanilla notes nicely balanced with fresher, fruitier notes - think kumquot jam. Third inspection yields deeper scents of dried apricot, fig and fruit'n'nut chocolate. Lively spirit gives backbone to the medium dry, grainy profile; lovely late sugars at the finish with the honeyed cereals and drying oak making for a lipsmacking finale. Rival for any Scotch blend of similar age. This gets more appealing with every sip. 43% Alc./Vol.
Other Reviews…Pale golden amber color. Exotic aromas of anise, coconut butter cookie, praline, tropical citrus, and delicate peat are very attractive and follow through on a silky entry to a dry-yet-fruity medium-to-full body with superb depth and complex layers of flavor. Finishes with a very long dried fruit, nut, mineral and spice crescendo. A fantastic blended whisky.
International Review of Spirits Award: Gold Medal
RATING: 93 points (Exceptional)