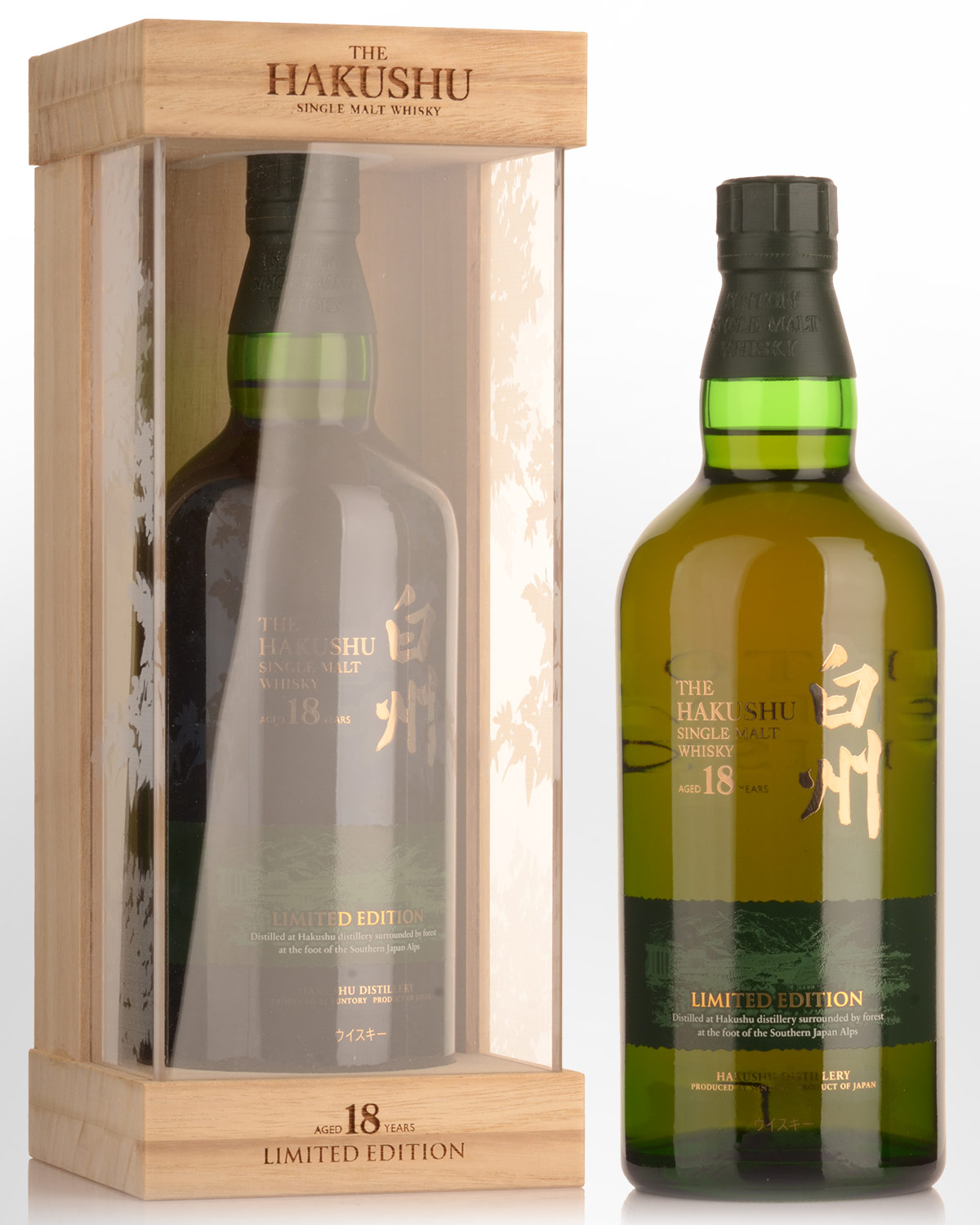 Suntory Hakushu 18 Year Old Single Malt Japanese Whisky (700ml) - Limited Edition Packaging
Note: This is from a private collection and as such may have some minor scuffing/scratches/handling marks.
A slight variation on the original 18 year old Hakushu. So far as we can tell, the presentation is the main point of difference with this expression coming in 'limited edition' packaging. Collectable.
Production wise, Suntory's Hakushu distillery (pronounced "Hack-shoo") is the largest malt whisky distillery not only in Japan, but in the world. Built in 1973 coinciding with Suntory's 50th anniversary, it's set amidst spectacular pine forests close to the Japanese Alps. Suntory also purchased the distillery surrounds to protect water quality and conserve the local environment. In fact, water from the district is considered the best in Japan, something Suntory have capitalised on by bottling and selling it throughout the country. All the barley required for single malt whisky production here is imported from Scotland or elsewhere (including countries like France, England and Australia). The resulting whiskies make a significant contribution to Suntory's large number of malts and blends. Due to the distillery's height above sea level (700m), low pressure distillation occurs naturally, said to contribute to the light, fruity style of the whiskies
Other reviews... Unlike their colleagues in Scotland, Japanese distillers do not exchange stock for their blending requirements. This means that each distillery is set up to produce a wide range of styles. Hakushu uses four different types of malt (unpeated to heavy) run through four pairs of differently-shaped stills. Each single malt is a different blend of these bases. While still herbal, this example shows more sherried notes along with sour orange zest, tropical fruit, and some smoke. Complex. 43% Alc./Vol. 90 points - maltadvocate.com