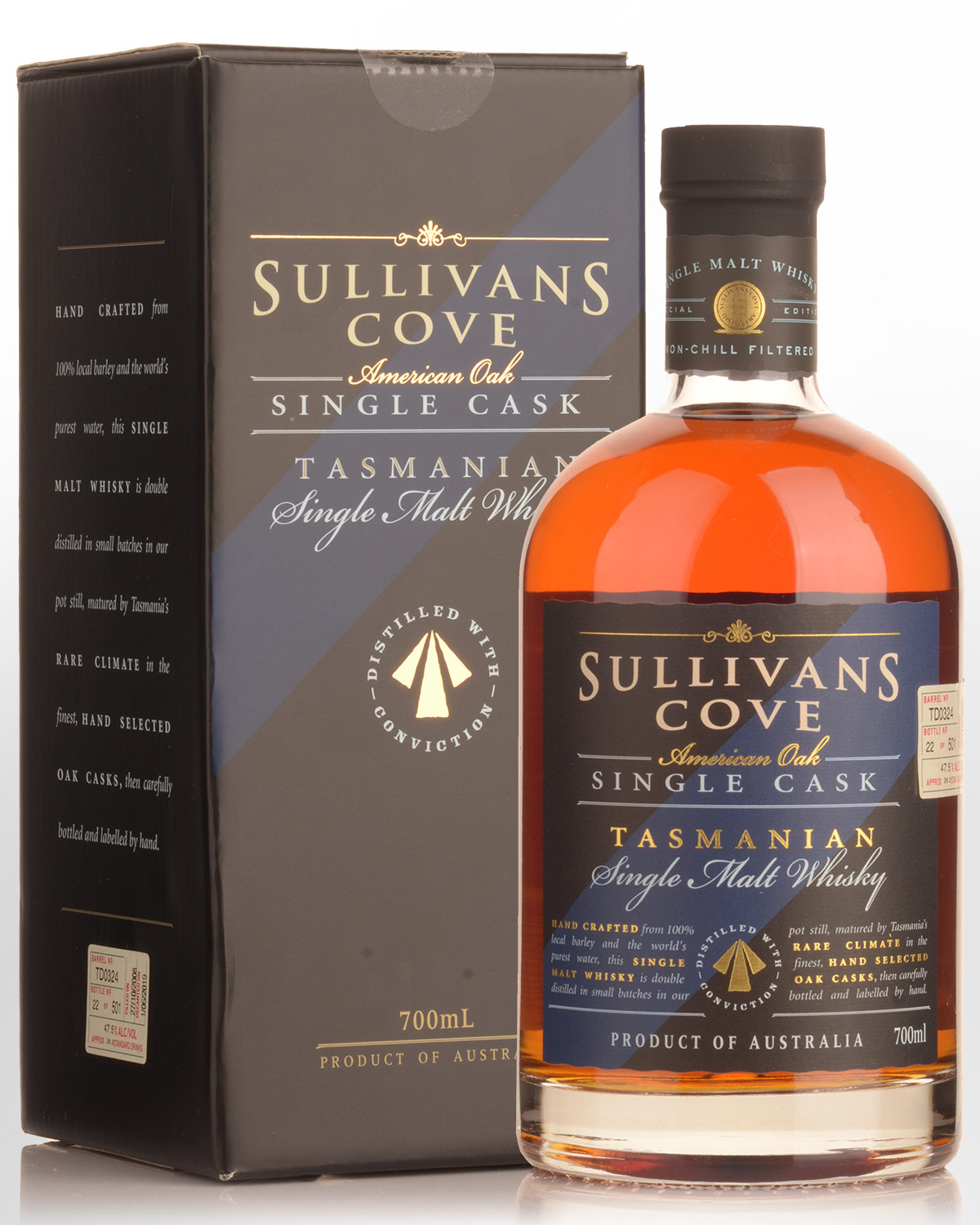 Sullivans Cove Single Cask TD0324 American Oak Tawny Port Single Malt Australian Whisky (700ml)
Note: Product has come from a private collection and as such has some minor scuffing/scratches/handling marks. Actual product pictured.
This newly released eleven year old Sullivan's Cove was matured in an x Tawny Port American oak cask. Yielding just 501 bottles, the flavour profile is said to sit somewhere in between Sullivans Cove French and American Oak styles, combining the malt and vanilla sweetness of American oak with the rich dried fruit character of fortified wine.
"We had already seen good results from American oak bourbon and French oak tawny casks, so thought it was time to experiment with different kinds of oak," says Patrick Maguire, Head Distiller, Sullivans Cove. "We couldn't be happier with the results. We've laid more down recently, but they won't be ready for at least ten years, so this is a great opportunity to try some of our early successes."
Managing Director Adam Sable adds "Transparency is really important to us, so we want people to understand that both the kind of oak itself, as well as what the cask was previously used for, have a major influence on the character of our whiskies. This release has been aged in American Oak, so it's getting a black label just like our standard release. But because that cask was previously used to age tawny fortified wine instead of bourbon, we're giving it a blue stripe so people understand there's a different flavour profile here."
A well-aged Sullivan's Cove, filled into a cask in Oct 2008 and bottled in Jun 2019. 501 bottles produced.
One only from a private collection. 47.5% Alc./Vol