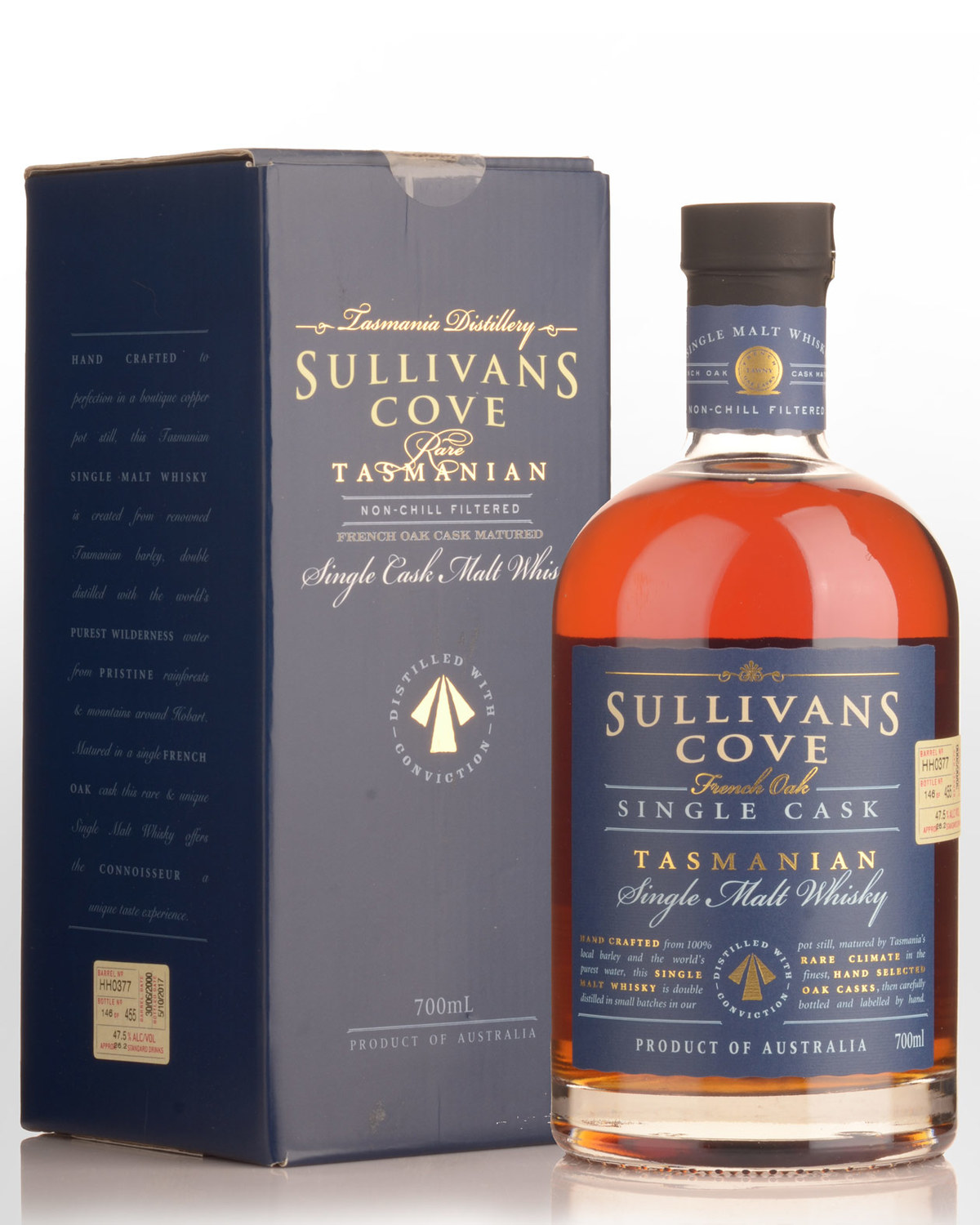 Sullivans Cove Single Cask French Oak Barrel HH0377 Single Malt Australian Whisky (700ml)
Note: Box has come from a private collection and as such has some light creasing/scuffing/scratches/handling marks. Actual product pictured.

A distillery that requires no introduction, as the world continues to fight for their supply of Sullivans Cove whisky of any description. Surprisingly, this has not only affected the winning style, but the entire range! Take a step back 5+ years ago and It's evident how far these whiskies have come to arrive at its present status on the world stage. Our last tasting of these releases marked a welcome departure from many previous expressions that were frequently sabotaged by hessian bag, burnt rubber and/or sulphur-like notes. All three bottlings (Double Wood, American Oak Single Cask and French Oak Single Cask) are clean, complex and come highly recommended. Australia's first iconic whisky on the world stage.