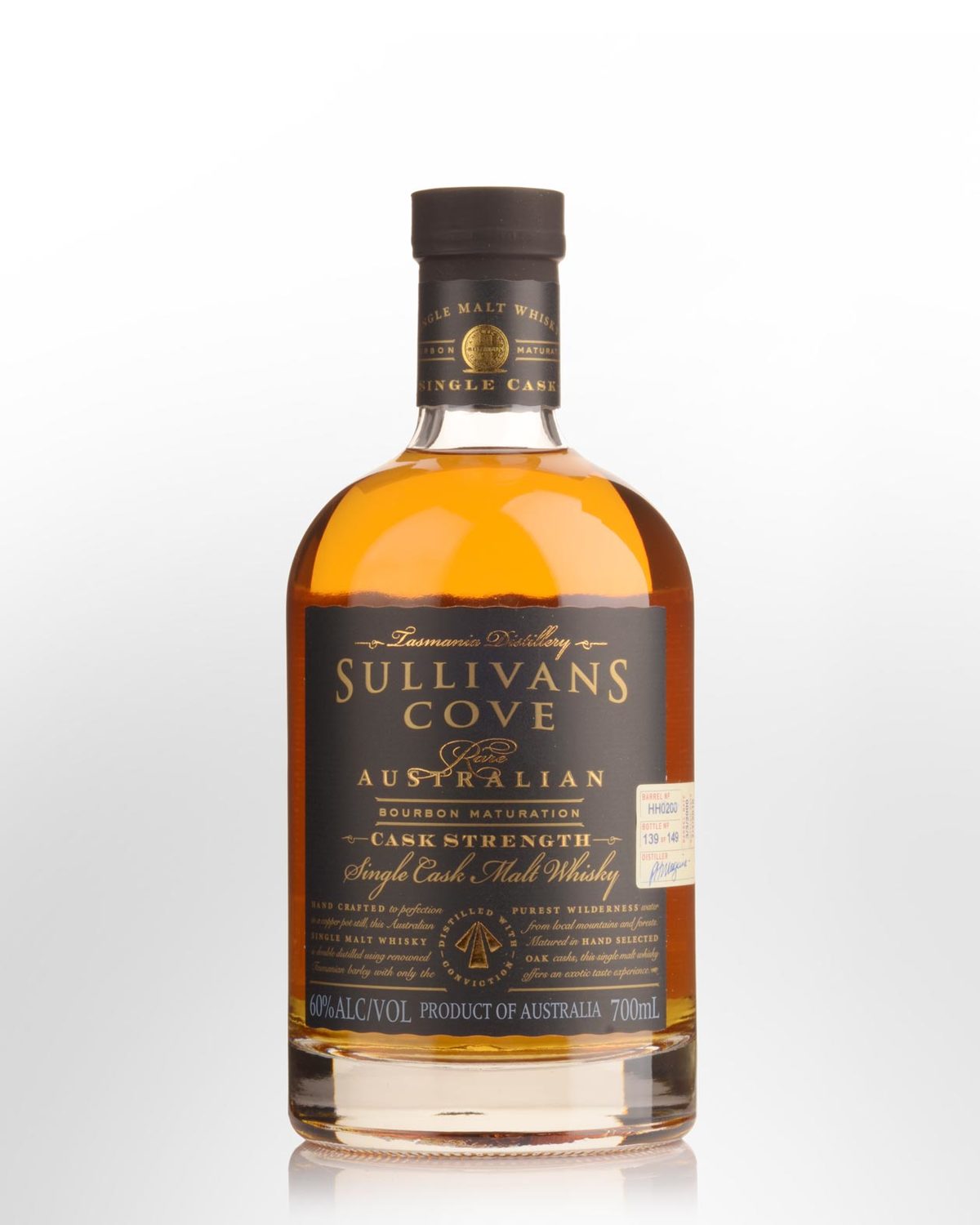 Sullivans Cove Single Bourbon Cask Matured Cask Strength Single Malt Whisky (700ml) - 60%ABV
Also known as 'The Tasmanian Distillery', Sullivan's Cove has had a short but eventful history. It was established in 1994 at Sullivan's Cove, the site of the first British settlement of Hobart. In November 2003, after a two year halt in production, the barreled whisky, still and other distillery equipment was bought and moved to Cambridge on the outskirts of the city. The Tasmania Distillery name was re-registered and the 1860's design Alembic Charentais copper pot still put back in production yielding up to 120 casks of whisky per year.

This is an older, cask strength release of Sullivans Cove, labeled "Bourbon cask maturation". Circa 2010, at 60% ABV.