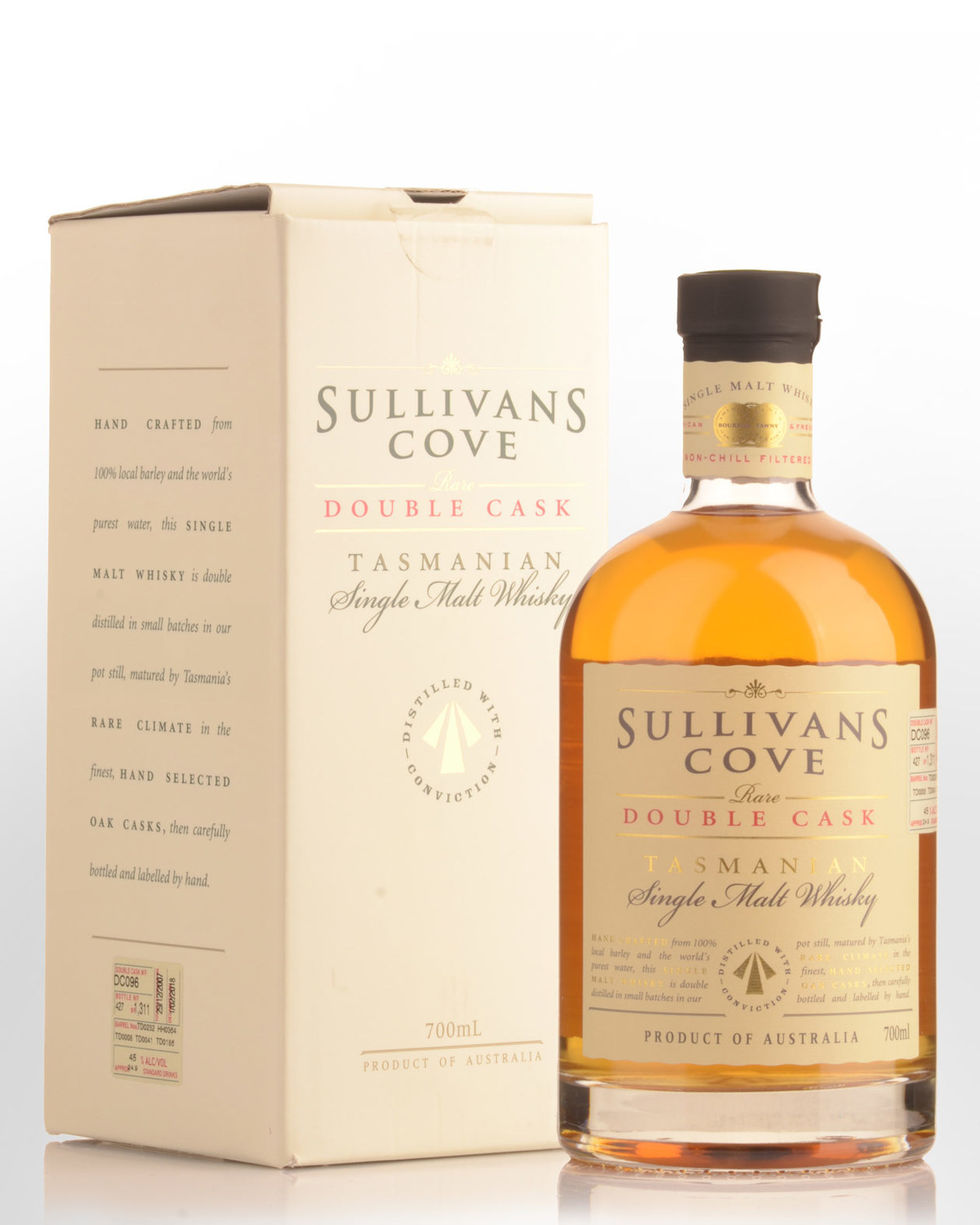 Sullivans Cove Double Cask Barrel DC096 Single Malt Australian Whisky (700ml)
Note: Box has come from a private collection and as such has some creasing/scuffing/scratches/handling marks. Actual product pictured.
The latest releases from this distillery (established in 1994) mark a welcome departure from many previous expressions that were frequently sabotaged by hessian bag, burnt rubber and/or sulphur-like notes. All three bottlings (Double Wood, American Oak Single Cask and French Oak Single Cask) are clean, complex and come highly recommended. The Double Wood is two parts - one matured in a combination of French Oak (11 years), the other matured for 11 years in American Oak. It offers a wonderfully fruity whisky experience, particularly on the nose which finds comparison with Nant's Unpeated or Aberfeldy's 12 year old.