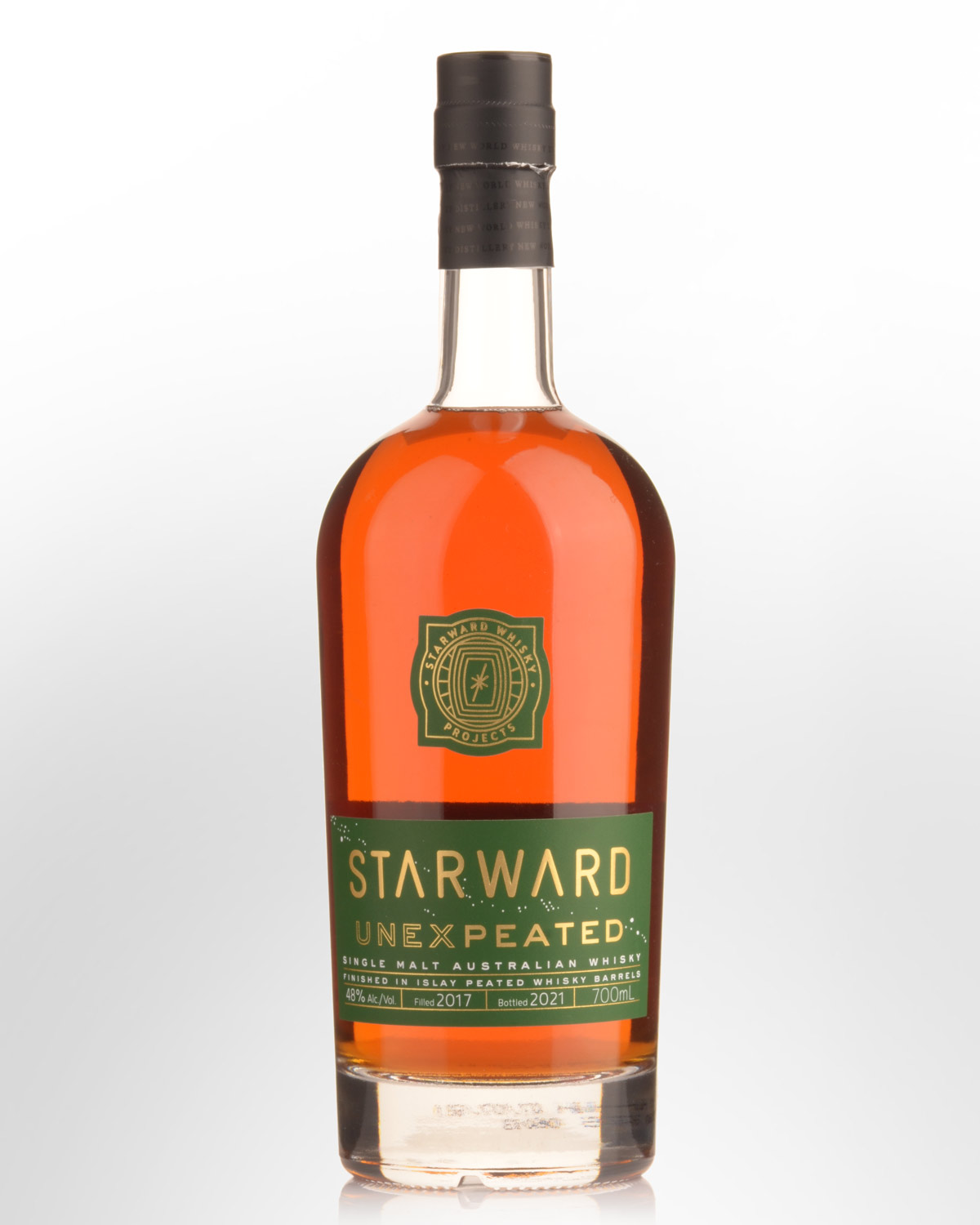 Starward Unexpeated Single Malt Australian Whisky (700ml)
Smoky whisky barrels meet red-wine-barrel-aged single malt. Islay, Scotland melds with Melbourne, Australia. It's an unexpected alliance - hence the name of this new release. Freshly disgorged, peated whisky soaked barrels from Islay's remote distilleries began the experiment. Some of the barrels used date as far back as 1968! The casks were filled in 2017, then bottled in 2021 giving coastal peat and smoky flavours to Starward's signature fruit-forward and juicy style. It's recommended with smoky dishes like trout or grilled eggplant, or sipped alongside oysters or punchy Roquefort cheese.
Notes from the producers... AROMA / Tropical fruits, toasted oak and a hint of sweet peat. PALATE / Ripe red berries, coastal peat smoke, yellow peach and cocoa nibs. FINISH / Oak slowly dries the palate, with a long peated finish. 48% Alc./Vol.