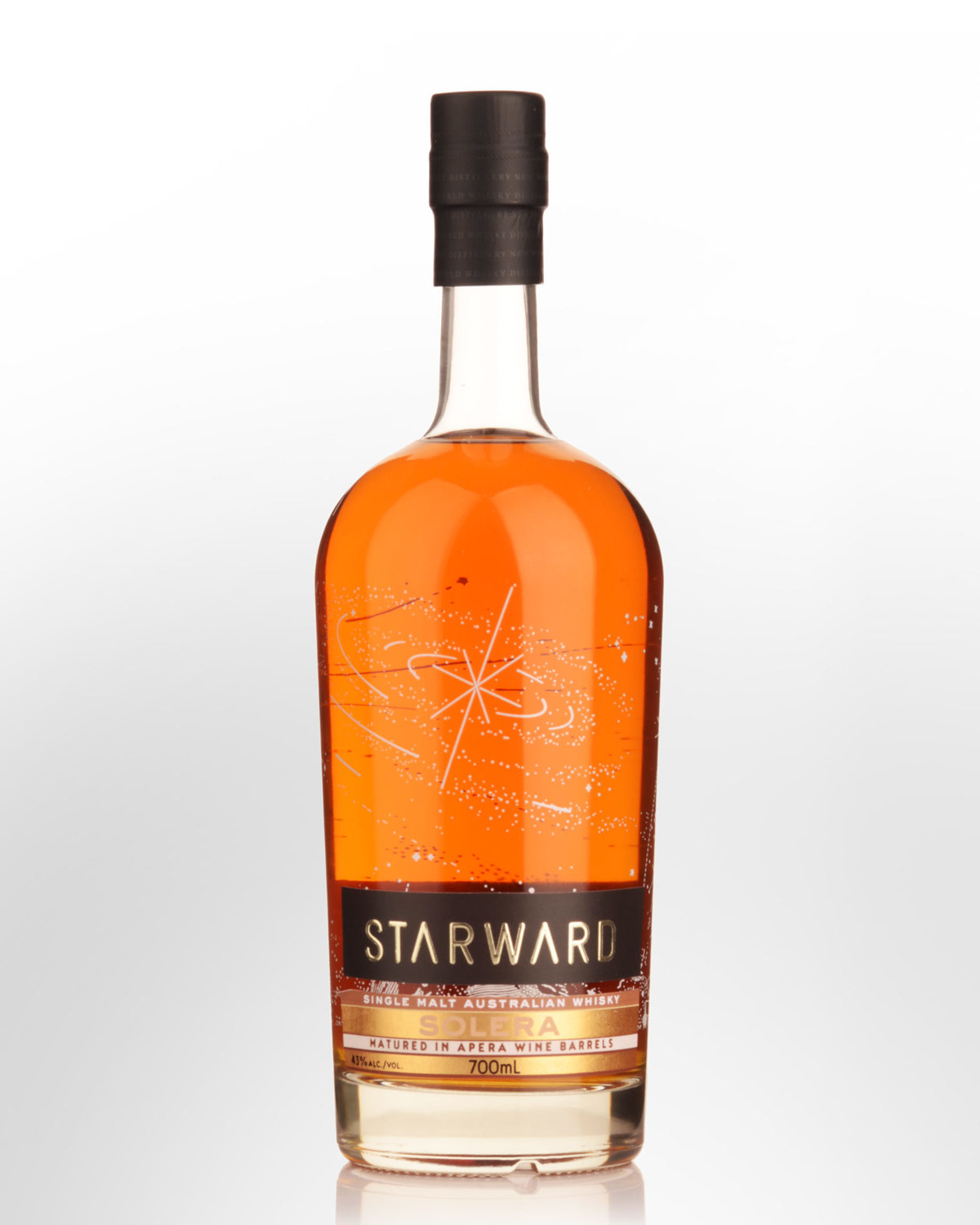 Starward Solera Single Malt Australian Whisky (700ml)
Melbourne, Victoria,
AUSTRALIA
Soon after proprietor, David Vitale launched Starward, he was starting to wonder whether he'd made enough. Local demand quickly outstripped supply. When export orders followed, the 'Solera' experienced a long absence on the Australian market. Now at a new location, production is slowly catching up. This is the revamped version of Starward's original whisky that gained the label so much early success including Gold Medals at the World Whisky Awards in 2016, 2017 and 2019. Made from Australian malted barley with brewer's yeast and matured exclusively in selected Apera (Australian sherry) casks, it promises a rich and well balanced malt with nutty, dried fruit flavours, hints of creme brûlée and spice. 43% Alc./Vol.