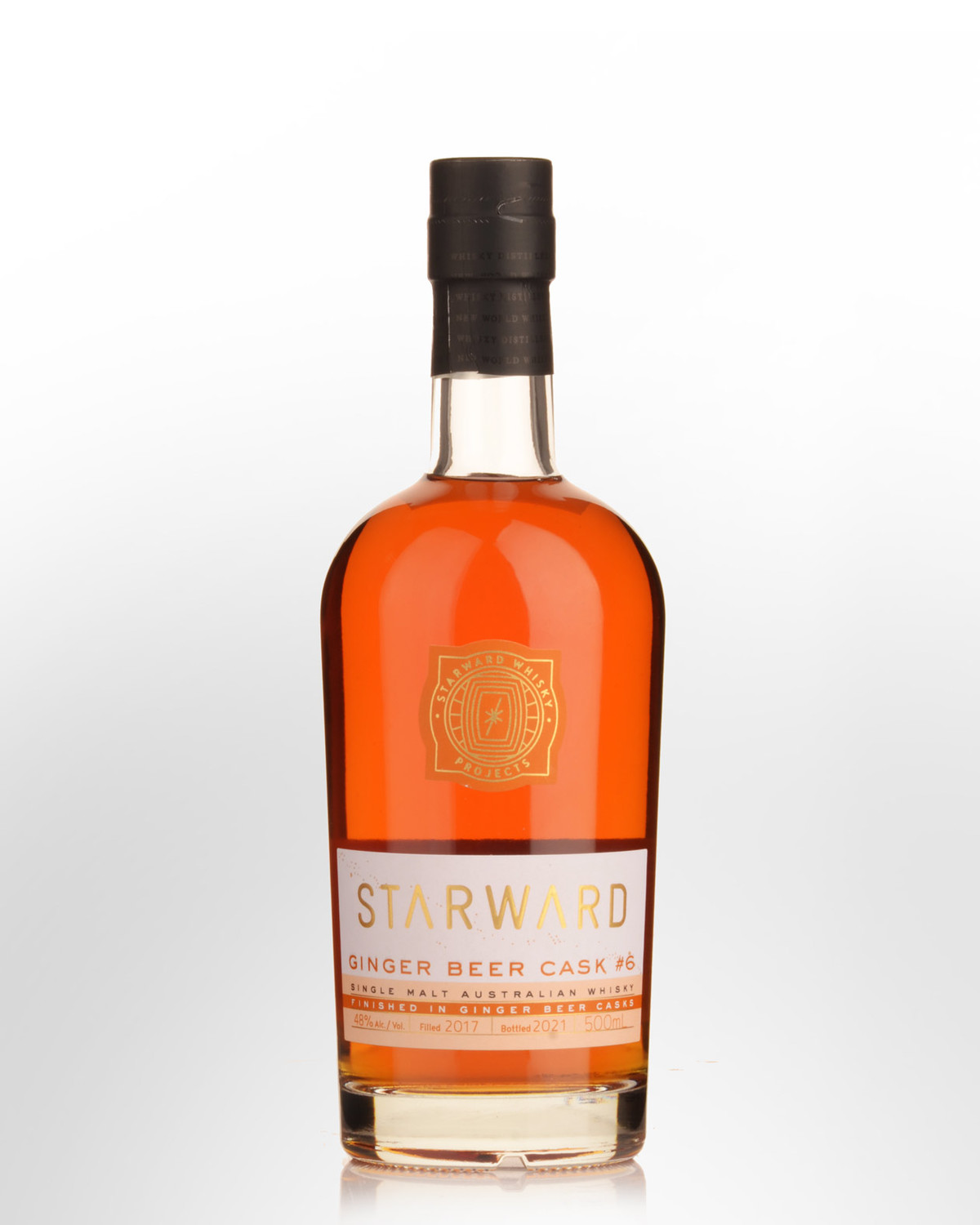 Starward Ginger Beer Cask #6 Finished Single Malt Australian Whisky (500ml)
This very popular 'Project Starward' was re-released in March 2021. It begins with their award winning Solera single malt, aged in Apera barrels and culminates in a collaboration with Boatrocker Brewery. The result delivers ginger, orange and dark chocolate on the nose, while the palate sees a strong spicy ginger, fresh vanilla and pineapple character balanced by sweet raisins and figs. In short, it's a big whisky with a warming mouthfeel.
Sam Slaney, Starward's Production Director, says the sixth edition is the team's most experimental version yet: "Ginger Beer Cask has garnered an almost cult-like following, so the pressure was on to craft yet another standout bottling … We started brewing a fiery ginger beer in French and American oak barrels at home in our Port Melbourne distillery. We loaded our recipe up with citrus peel and fresh gingers. Once the barrels staves had soaked in the spicy goodness, we emptied and then refilled the barrels with a union of Apera and red wine barrel-aged single malt whiskies." He insists this year's expression will not disappoint. Try it in a Ginger Beer Boilermaker cocktail, or splash a little in your next dessert.