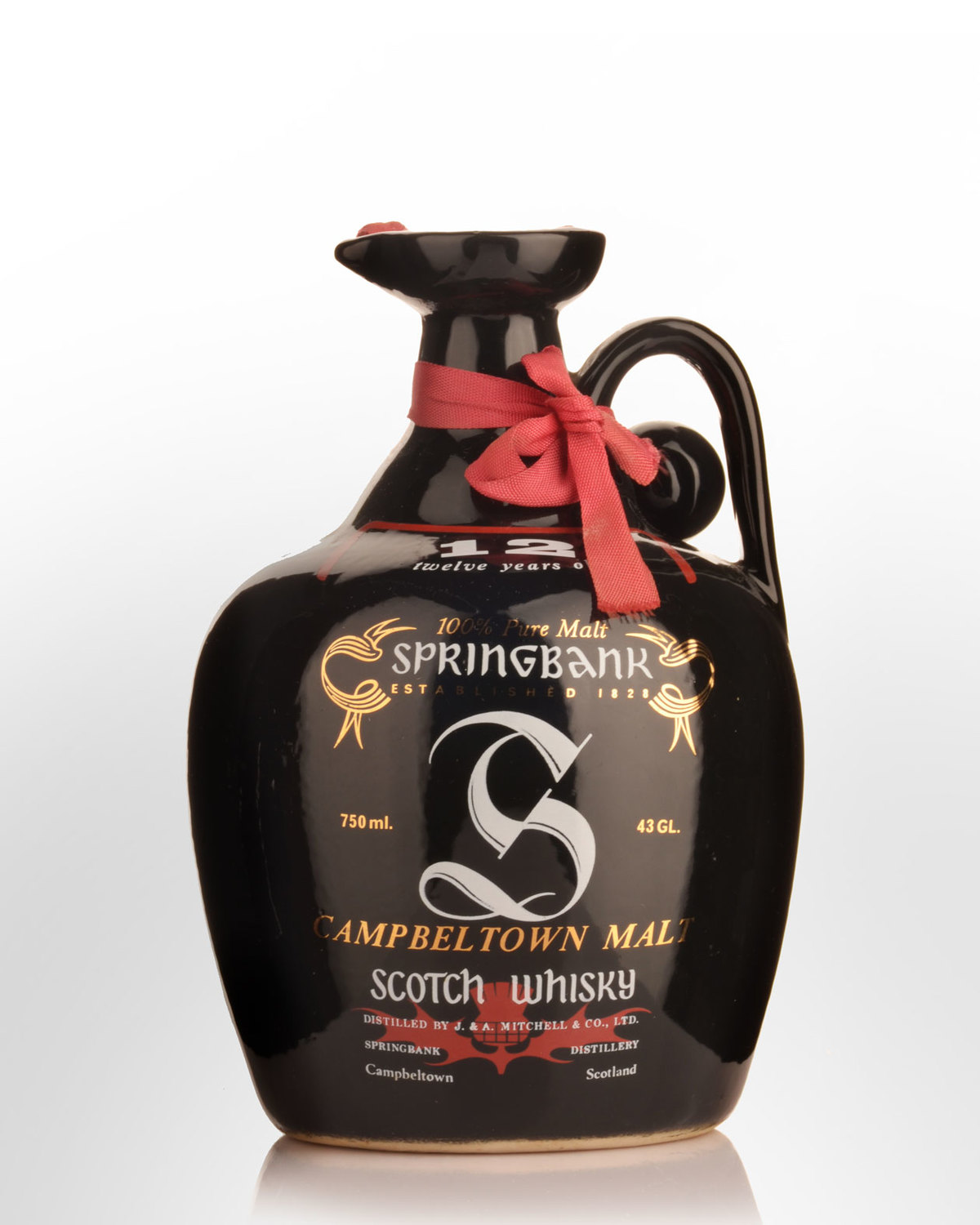 Springbank 12 Year Old 100% Pure Malt Scotch Whisky (750ml) - Ceramic Jug
Reportedly on the market in the 1970s, these ceramic decanters are sought after - even when they're empty!
Note: we cannot guarantee the condition of contents however the wax seal is unbroken and the fill level seems good upon audible inspection. Any sale is at buyer's risk. No returns / refunds. Labelled as Pure Malt but includes 75cl.