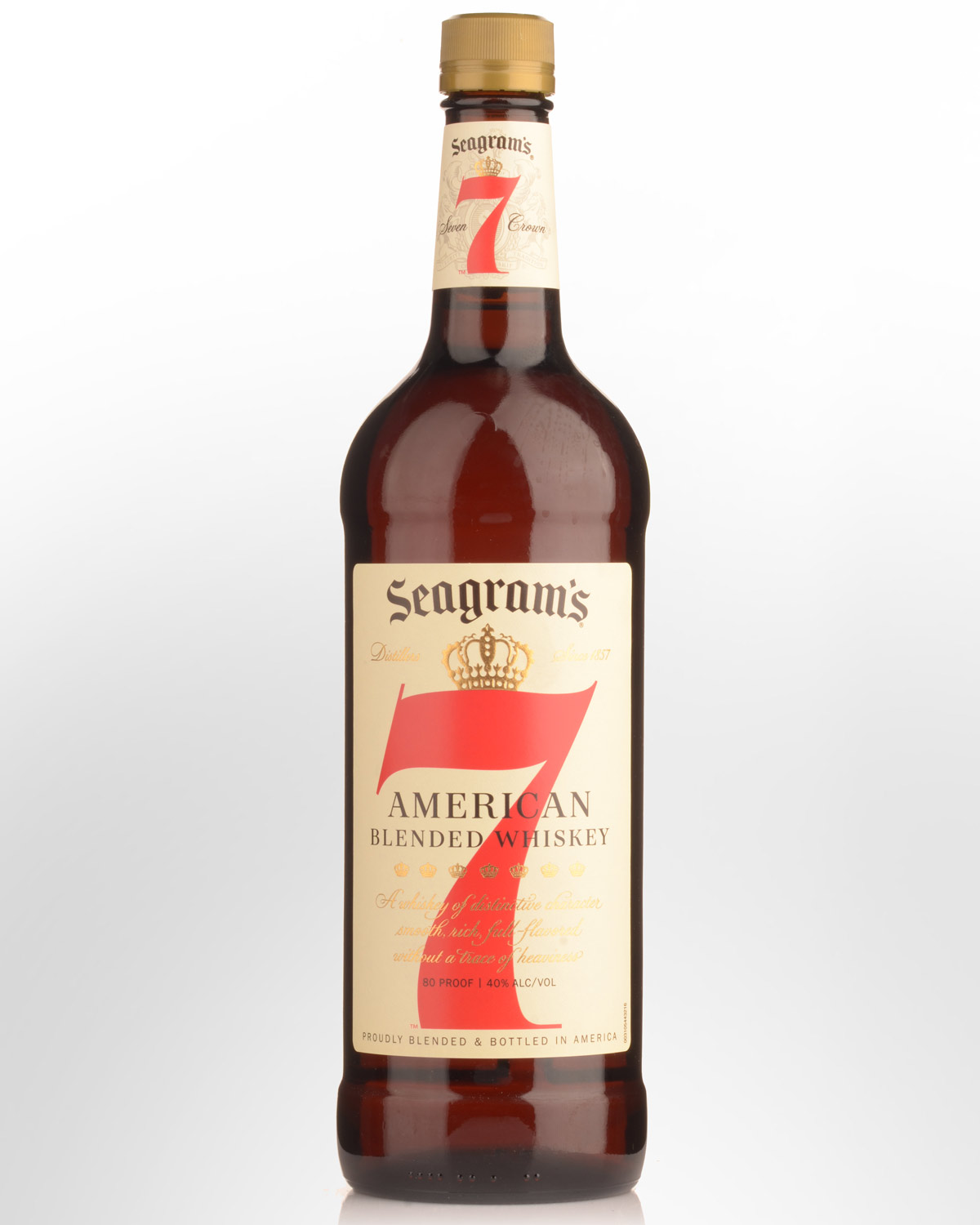 Seagrams Seven Crown Blended American Whiskey (1000ml)
Stamford, Connecticut,
UNITED STATES
A lighter style blend of around 70% grain spirit, all of the whiskies in Seagram's 7 Crown are aged for a minimum of 4 years in new and used charred white oak barrels. As the whiskey nears bottling age, blenders produce experimental runs using different percentages of inventory components until the exact flavor profile of Seagram's 7 Crown is achieved. This constant lab blending process is one of the reasons the flavour of Seagram's 7 Crown has remained consistent. The smooth simplicity of Seagram's Seven lends itself to mixing. Two favourites include: Seagrams's 7 & Lemonade with lime, and Seagram's 7 with Dry Ginger Ale and lime. 40% Alc./Vol.