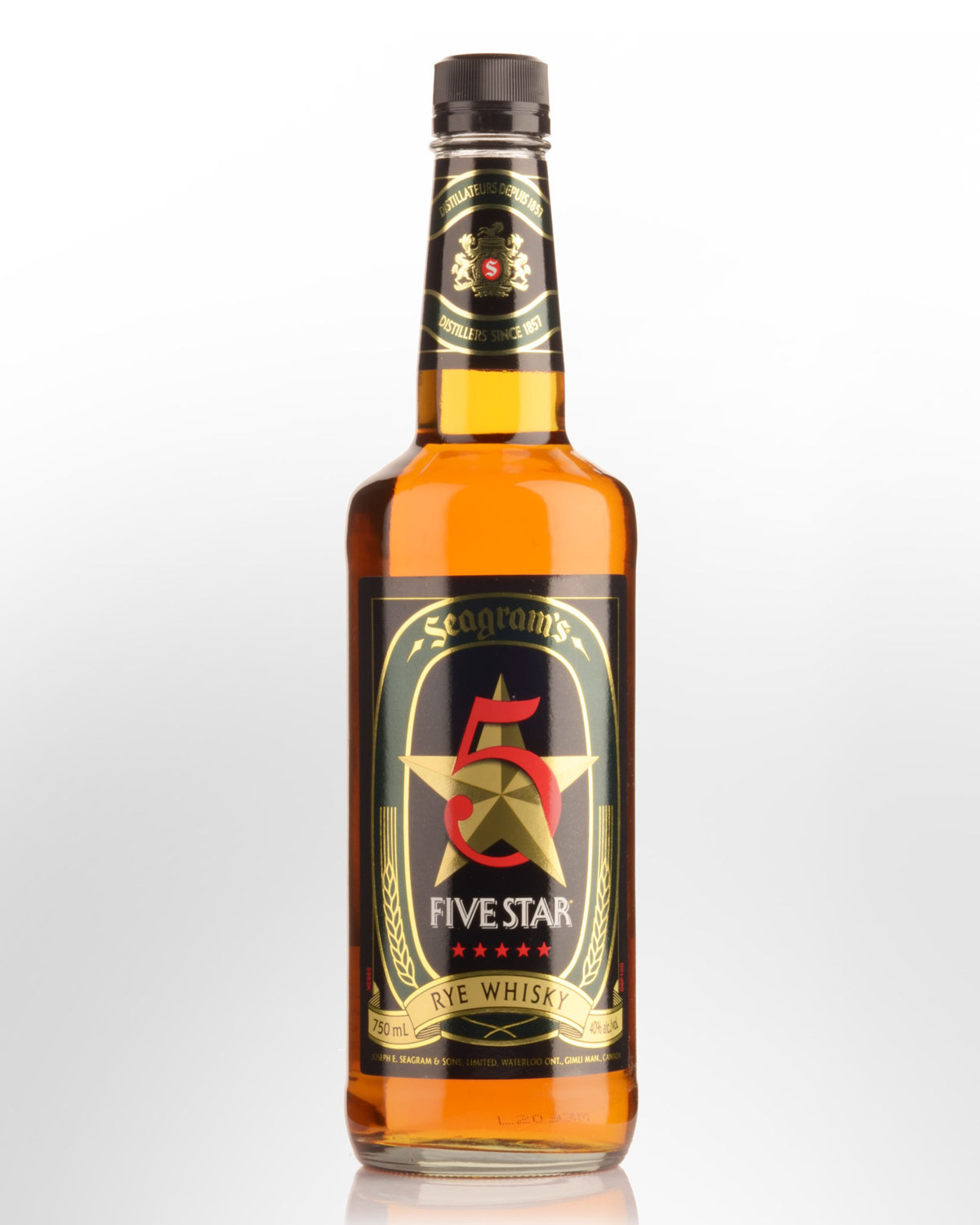 Seagrams 5 Star Rye Whisky (750ml)
Waterloo, Ontario,
CANADA
The Seagram Company was a large corporation headquartered in Montreal, Quebec, Canada. It began in 1857, when a distillery was founded in Waterloo, Ontario. Joseph E. Seagram became a partner in 1869 and sole owner in 1883. For a time, Seagrams were the largest distiller of alcoholic beverages in the world. The company's assets have since been acquired by other companies, notably The Coca-Cola Company, Diageo, Pernod Ricard, and Vivendi.
The Seagrams name is survived in this Rye heavy whisky from Canada that comes with a reputation for delivering value for money.
Tasting note: Pristine, bright gold colour. Vanilla jumps out with the initial sniff. Further air contact leads to dustings of cocoa and whispers of spice. There's a delicate freshness to the nose but overall it comes over as more barrel than grain so not a distinctively rye aroma by any stretch. Entry is light and gently sweet followed by a relatively hollow mid palate. Finishes with a surge of soft spice, vanilla, and mildly anise-like, fruity cereal flavours. Warm, dry, spicy rye aftertaste. Fades rather quickly but is clean and light. Flawless mixing whisky, though not if you're looking for a rye with character. 40% Alc./Vol.