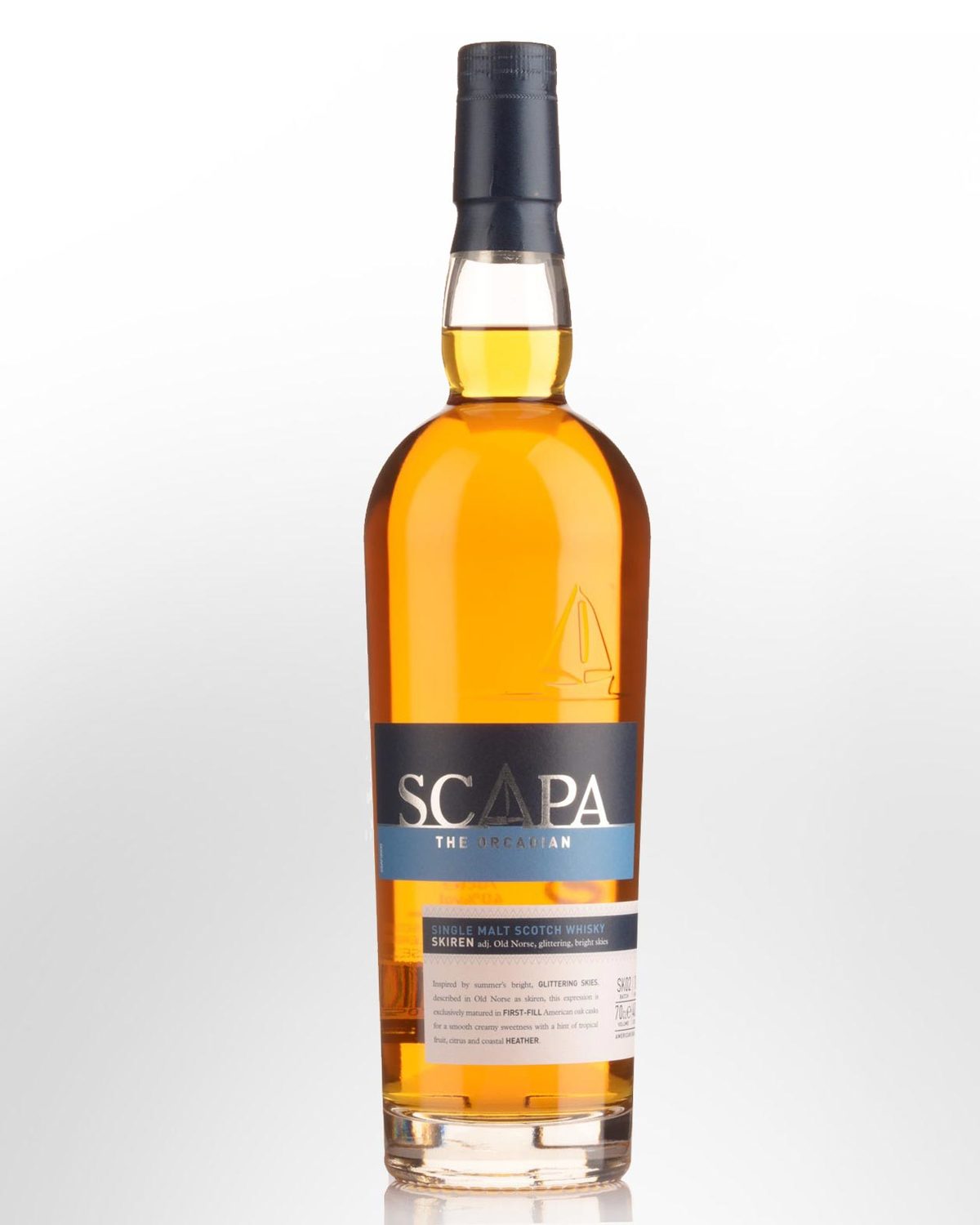 Scapa Skiren Single Malt Scotch Whisky (700ml)
"Skiren" comes from the Old Norse word for "glittering bright skies". New as of 2015 is this NAS Scapa matured in First Fill American Oak casks, " to impose a smooth creamy sweetness with a hint of tropical, citrus fruit and coastal heather". Expect a lighter, fresher Scapa compared to the 16 year old we all loved and miss. Other reviews... An initial hint of lime cordial, then musty peaches, almonds, cinnamon, and table salt. More peaches on the palate, with tinned pear and a little honey. Tingling spices in the drying finish, which soon becomes quite bitter – detracting from the overall balance. 40% Alc./Vol.
80 points - www.maltadvocate.com (Winter 2015) Reviewed by: Gavin Smith Founded in 1885 and presently owned by Chivas Brothers, Scapa's unique flavour profile has been attributed to their still and water source. It's the only distillery in Scotland that has a Lomond wash still, a type containing perforated plates to give greater control on the reflux action of spirit. The operation also employs a comprehensive pipe system from source to distillery which reduces exposure to contaminants on the water's journey from the source. Some apparent peat influence can be found in the whisky, though not in a smoky form, rather it comes across as added depth, richness or sweetness, and sometimes with an almost oily mouth feel. The whisky is matured in warehouses that are very close to the sea, which in some minds gives Scapa an unusual salty tang.