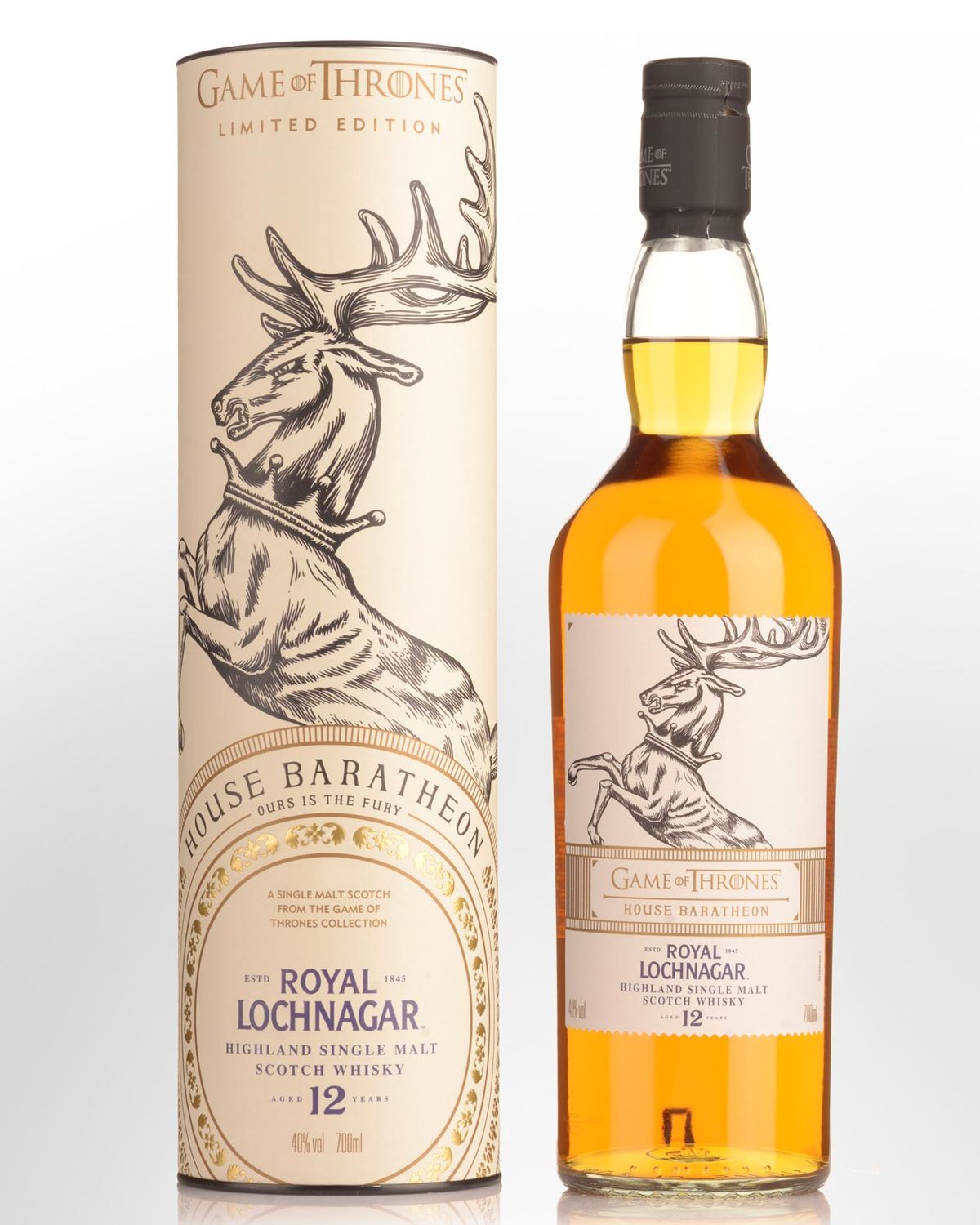 Royal Lochnagar 12 Year Old Game of Thrones House Baratheon Limited Edition Single Malt Scotch Whisky (700ml)
Speyside, Highlands,
SCOTLAND
Note: Product has come from a private collection and as such may have some minor scuffing/scratches/handling marks. Actual product not pictured.
Royal lineage drives the iconic allegiance between House Baratheon and Royal Lochnagar. Similar to Robert Baratheon ruling the Seven Kingdoms upon the Iron Throne, Royal Lochnagar, originally called New Lochnagar was deemed a whisky worthy of a royal family and was renamed after Queen Victoria and Prince Albert visited the distillery in 1848 granting the landmark a Royal Warrant.
Royal Lochnagar 12-year-old is decorated with a rampant black Stag, the sigil of House Baratheon that once flew on banners above the Stormlands and King's Landing signifying absolute power. It's the perfect balance of delicate fruits and subtle oak more than fitting for a Mad King on drunken hunting expedition. 40% Alc./Vol.