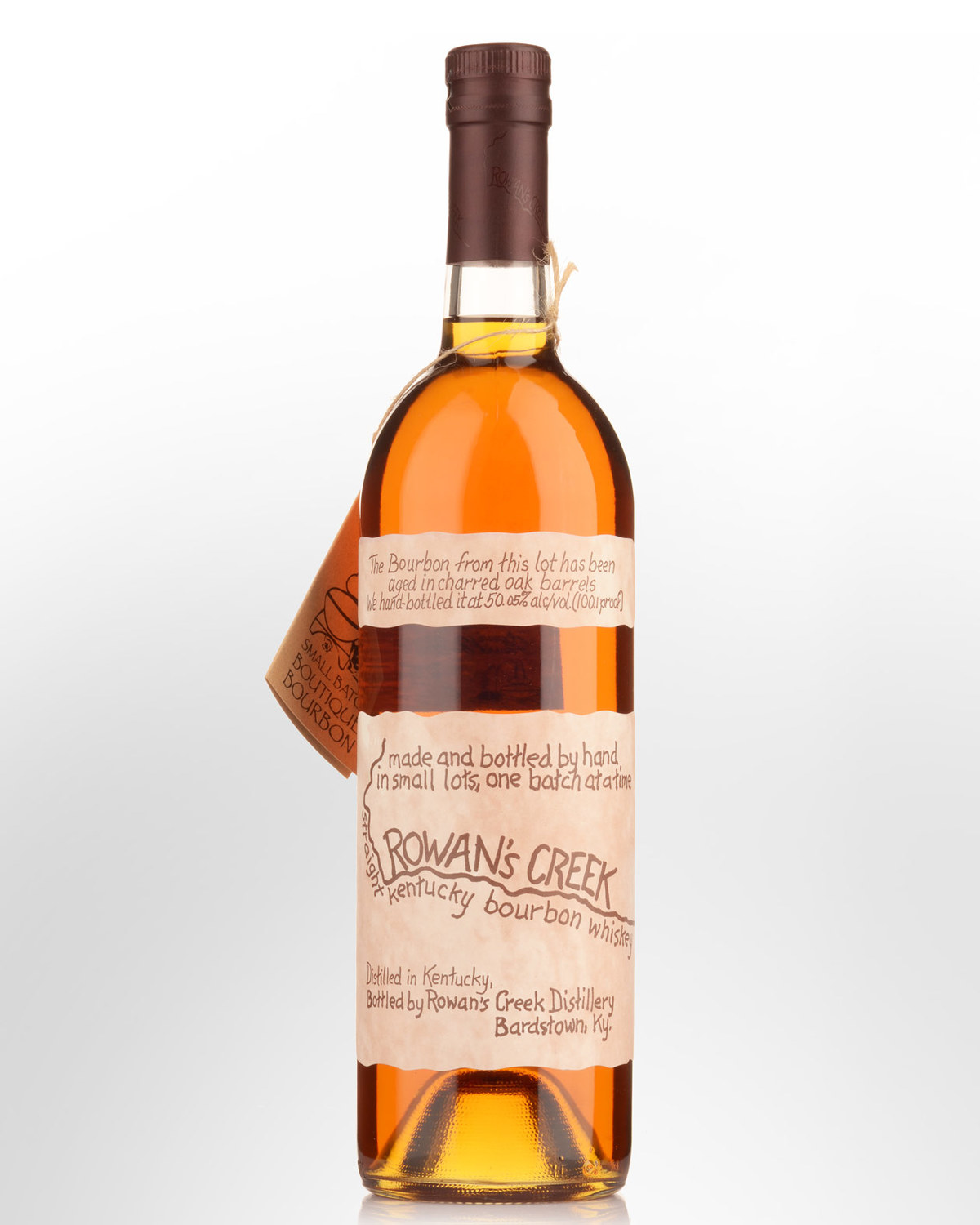 Rowan's Creek Small Batch Bourbon Whiskey (750ml)
Back in the late 1700's when John Rowan first settled in Kentucky, whiskey making was the order of the day. John went on and made a name for himself as a respected judge & statesman. The creek still bears his name. As a small batch bottling the profile will vary from batch to batch.
Tasting note:
[BATCH QBC 16-23 tasted]
Amber-gold. The nose is 'pretty' for a Bourbon - almost floral, with aromas of beeswax, stewed pear, caramel fudge, light clove and white pepper. Incredibly approachable at high proof. So softly spoken, yet with a hard, peppery edge from the oak; just enough lingering vanilla/fruit sweetness to hold your attention, but the wood threatens the balance. Lean and savoury.
50.5% Alc./Vol.
Other reviews...
.
Beautifully balanced, like Kentucky Vintage, but more complex and with greater depth. It's also not as boldly dry as Pure Kentucky X.O. Rather, it is softer and more seductive. This is splendid bourbon! It would be a shame to adulterate this bourbon in any way—don't even think of mixing it. Find yourself a quiet moment, pour yourself a measure, and savor. (Batch 03-59)

- www.maltadvocate.com 2nd Quarter 2005 Issue—Vol. 14#2
Click here to learn more about American Whiskey