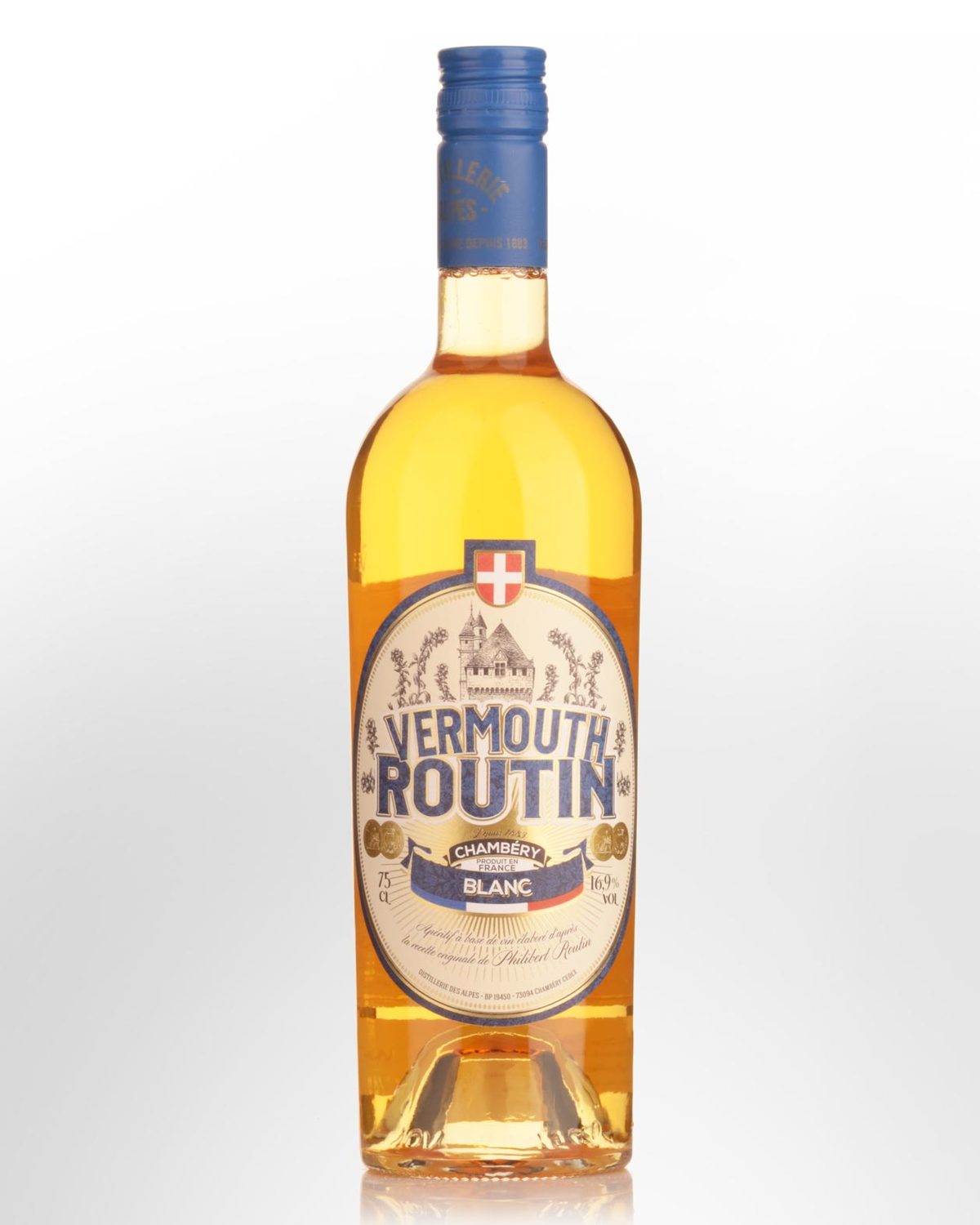 Routin Blanc Vermouth (750ml)
FRANCE
Philibert Routin created this Blanc Vermouth more than a century ago incorporating plants, flowers and spices macerated in local Chambéry wine for several weeks. It continues to be produced in Chambéry using white Sauvignon and local Jacquère wines and an artful blend of eighteen botanicals (wormwood, Bourbon vanilla beans, thyme, cinnamon, elderflower and more). With a floral/herbal bouquet characterised by aromatic thyme, as well as light spice, its sweet, fruity taste make it delicious served straight, on ice, with a lemon wedge or a slice of pink grapefruit. Alternatively, try it as a long drink, diluted with sparkling water or slightly bitter tonic - an apéritif favourite.
Other reviews... Herbaceous aromas lead into a light bodied palate marked by mild pear sweetness, finishing light and crisp with hints of fresh-snipped herbs and cinnamon. Versatile; sip or mix. Best Buy. 16% Alc./Vol. 94 points - wineenthusiast.com TOP 100 SPIRITS 2019.
Storage advice: Unopened bottles of Vermouth should be kept upright, like spirits. Once opened, keep chilled. Like any fortified wine, Vermouth is sensitive to oxygen, which impairs its aromatic bouquet and its flavour. Refrigeration slows the process of oxidisation.