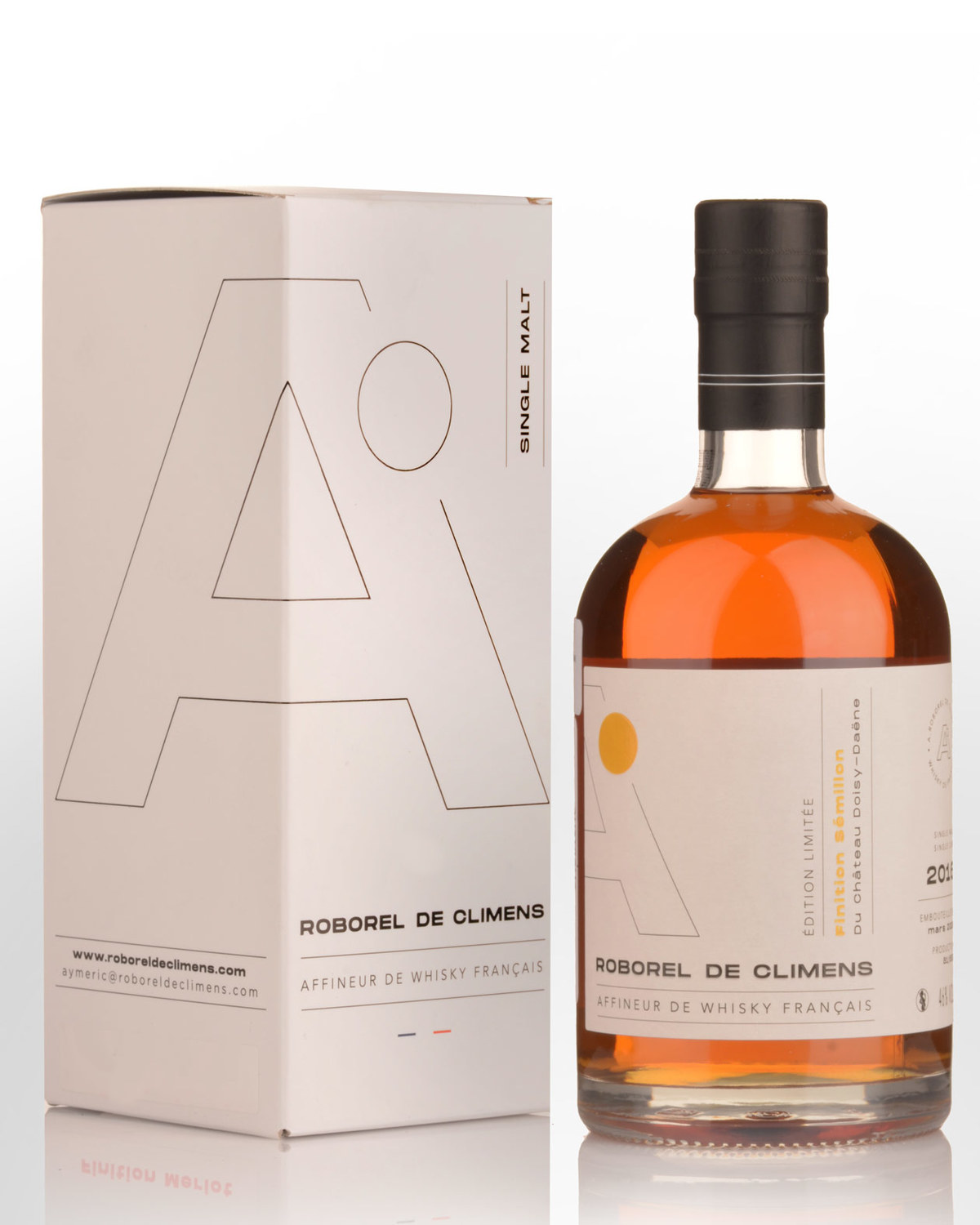 Roborel de Climens Finition Semillon du Chateau Doisy-Daene Single Malt French Whisky (500ml)
FRANCE
Bordeaux native, Aymeric Roborel de Climens spent twenty years working as an oenologist. His love of wine led him to spirits, and the creation of a range of whiskies that are 100% French. New make is sourced from the Hepp distillery in Alsace, a region famed for its aromatic white wines and dairy produce, as well as being one of France's biggest barley producers.
Climens matures the spirits in a range of oak for three to four years including new French (often around 20%) and Hepp x-whisky casks. They're then finished in a range of oak sourced from around the country for five-to-six months. Barrels that held wines like Sauvignon Blanc, Semillon, Merlot and Rose are just a few examples. Climens' ties to the wine industry mean he's able to source incredibly fresh barrels - often empty for no longer than a week before being filled with whisky.
Tasting note: [20ml sample] Distilled in 2016 and matured in Semillon casks from 2nd Cru Bordeaux producer, Chateaux Doisy-Daene, before bottling in 2020 after a finish in rose casks. Honey undertones on the nose. Deliciously chewy, the malt is nicely complimented by wild honey and oatmeal biscuit flavours. Background tropical fruitiness. Dense and malty to finish, balanced by nimble spices. Solid length. Medium peat at 20 ppm adds texture. 46% Alc./Vol. 650 bottles produced.