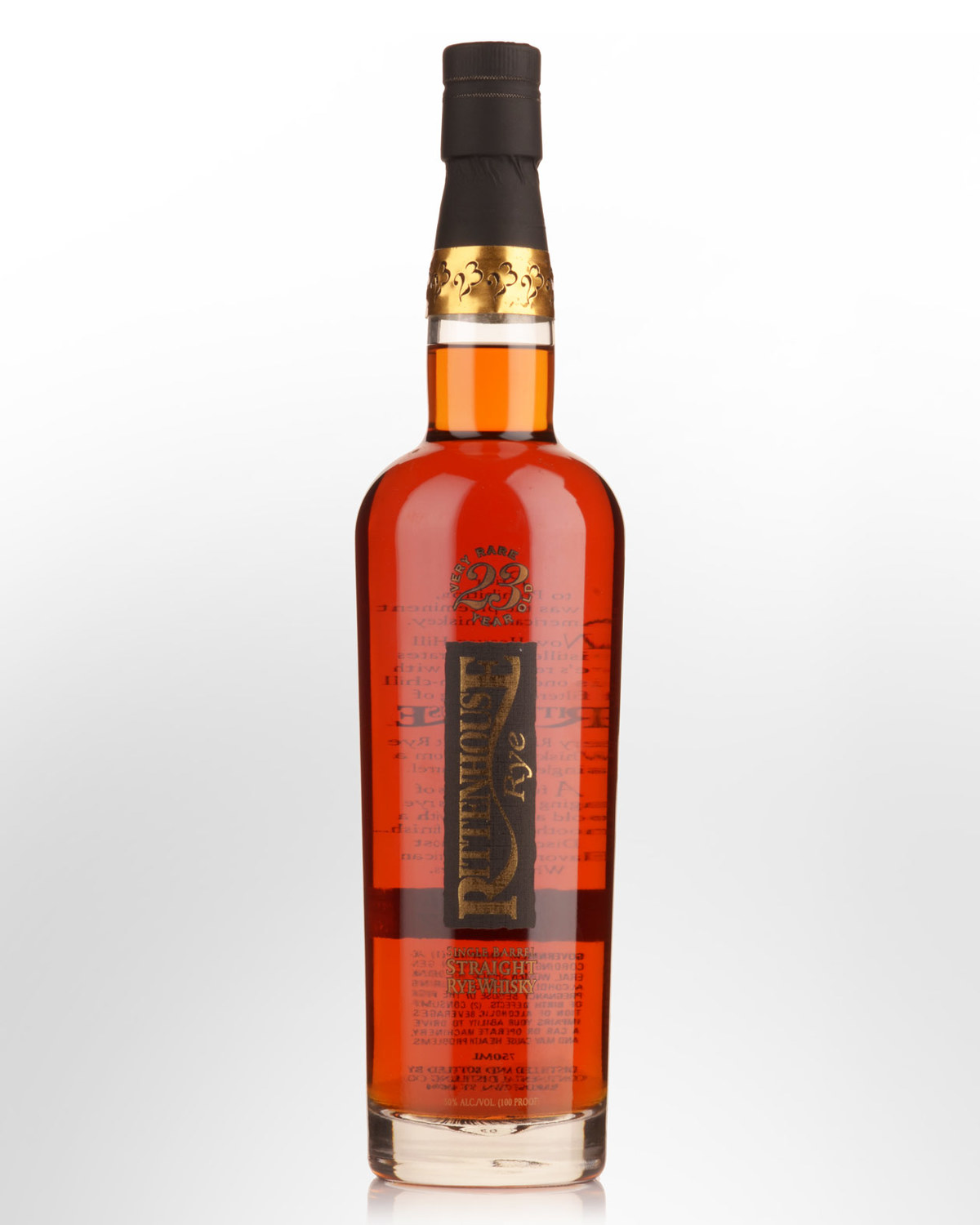 Rittenhouse Very Rare 23 Year Old 100 Proof Single Barrel Straight Rye Whiskey (750ml)
Produced in the tradition of the classic Pennsylvania or Monongahela rye whiskies, Rittenhouse is now enjoying a renaissance. On the other hand, its older incarnations have become hugely collectable. This bottle is from barrel No.8. Reportedly the smaller production run in the extra aged Rittenhouse series (the others were the 21 and 25 year olds), as a point of comparison, the 21-year-old release was 32 barrels. The 23-year-old was just 25 barrels. While all three expressions were aged on the lowest floors of rickhouse OO, as single-barrel releases, each barrel release will yield a slightly different whiskey. Produced at the scenic Heaven Hill Distillery in Bardstown, home of numerous other whiskies - mostly bourbons - the 23 Year Old comes packaged in a tall tapered, gold-printed bottle. It goes without saying that this is now extremely unusual to find.
One only to sell. Excellent condition. 50% Alc./Vol.