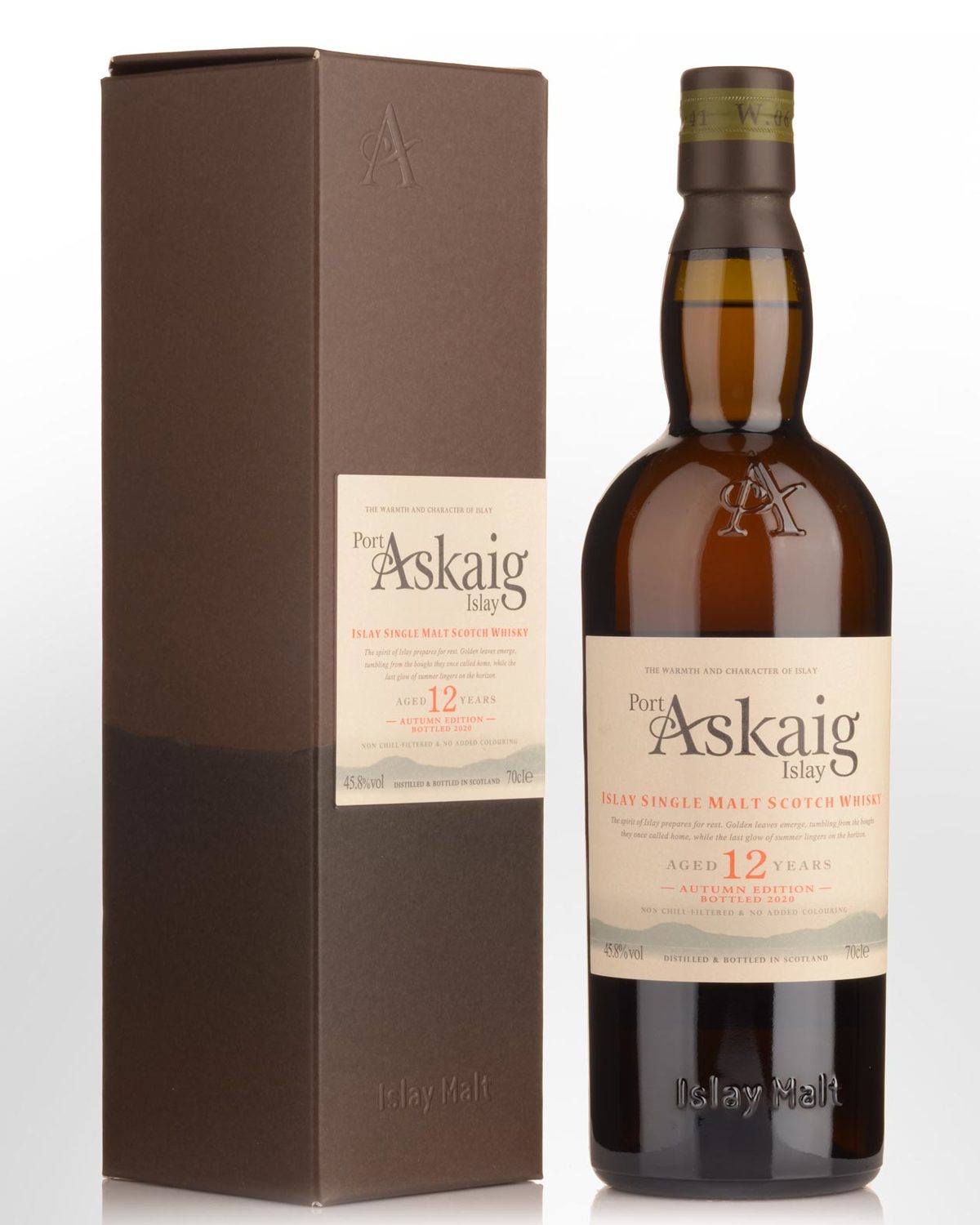 Port Askaig 12 Year Old Autumn 2020 Edition Single Malt Scotch Whisky (700ml)
Intense and complex Port Askaig with a sherried twist.
Few independent bottlers have a better reputation for securing Islay's finest than Specialty Drinks Ltd (aka 'Elixir Distillers'). Responsible for the much lauded "Elements of Islay" series, they also offer a range named after a fishing harbour off the island's East coast, "Port Askaig". Made from cherry-picked casks, two expressions in particular set a precedent for outstanding value. In 2018, their 100 Proof was runner up for Jim Murray's Best No Age Statement Whisky of the Year (96 points). In 2020 the Spring limited edition notched up 95.5 points.
The Autumn 2020 release delivers another treat. Drawn from nine refill American oak hogsheads, five Oloroso sherry butts and three Solera sherry butts, this is deeper in colour and slightly sweeter than the Spring bottling, with that fresh, coastal 'sea spray' character slightly subdued by the sherry. The trade-off is a richer, rounder mid palate with more smoked meat, dark chocolate and dried fruit notes. The finish resonates Islayness in a salivating rush of pepper, salt and soot that's as invigorating as it is long. Overall the Autumn expression feels more integrated and finely tuned than previous bottlings (think middle-aged sherry matured Caol Ila) - testimony to astute cask selection and the palate of Chief Blender, Oliver Chilton. From an outturn of 9,000 bottles, around three hundred bottles have been imported to Australia. 45.8% Alc./Vol. Non chill filtered.
Note from the bottlers... Aromas of cranberries, smoky bacon, black cherries and Christmas pudding fill the nose. The palate offers notes of red grapes, smouldering driftwood, dry seaweed, cherry tomatoes and hawthorn berries.