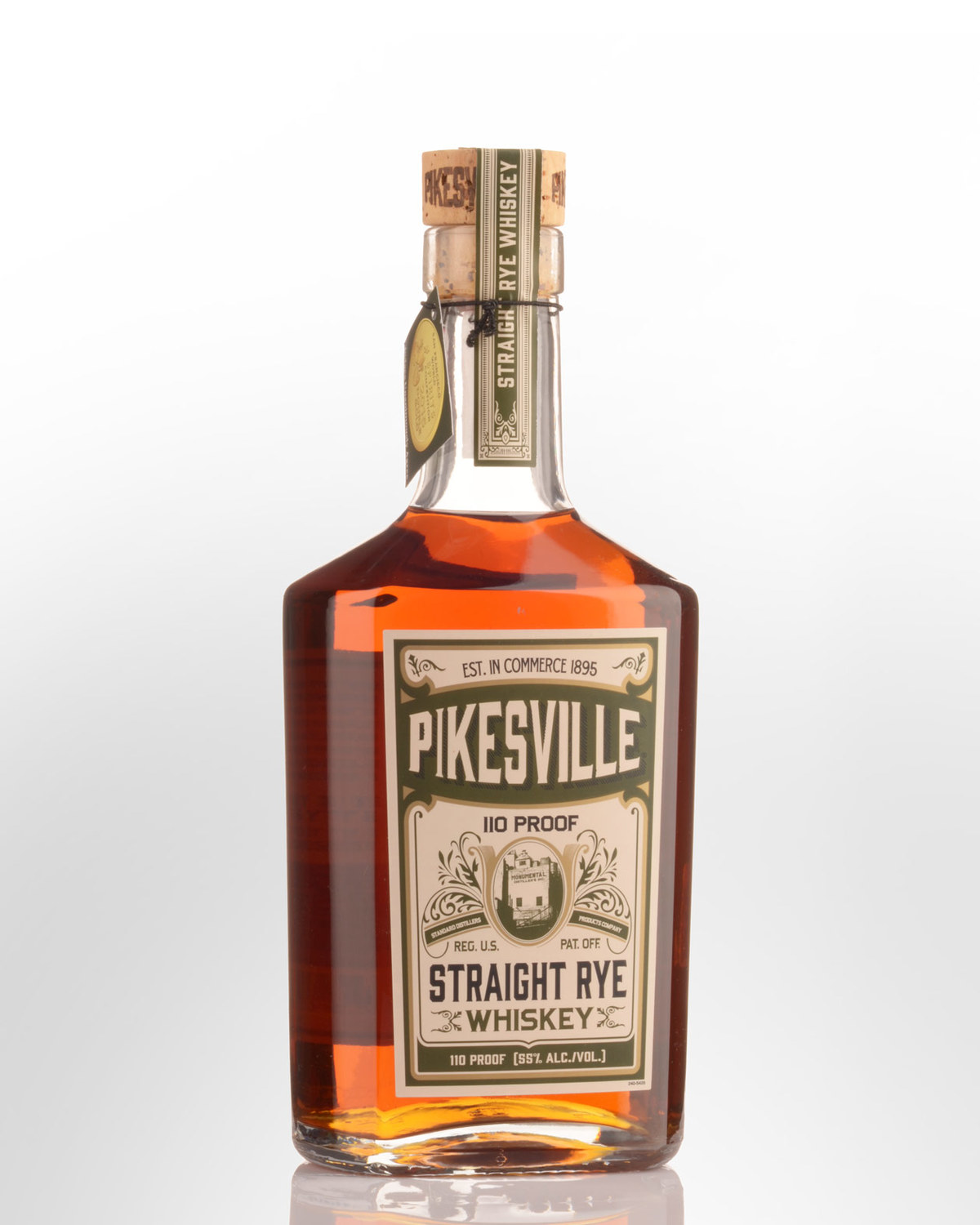 Pikesville 110 Proof Straight Rye Whiskey (750ml)
Whether you're a straight rye whiskey fan or simply love the unique flavour it adds to cocktails like the Manhattan or Old-Fashioned, this 110-proof, six-year-old powerhouse will take your pleasure to new heights.

Tasting note: A much anticipated release that lives up to the hype. Piercing, peppery rye aromas with a minty edge that doesn't give up. Continues to develop over several minutes with unripe granny-smith and peppermint followed by grainy accents of white rye and finally, sweeter vanillas peeking through. Text book, fat, oily rye delivery with the controlled spices tempered by fresh oak. Finishes applemint-like, vibrant, chewy, sustained. Brilliantly done. 55% Alc./Vol.
Other reviews... "one of the aromas of the year... after that nose, the delivery just had to be majestic. And it is... those wonderful, bustling, fizzing spices... The most stunning of ryes and the best from Heaven Hill for some time.
97.5 points- Jim Murrays Whisky Bible 2016
Double Gold at the 2015 San Francisco World Spirits Competition.
...Heaven Hill's 80-proof standard Pikesville is a summer favorite, so I was eager to try this. A woody depth to it at 6 years old: 110 proof-hot, stewed plum and horehound candy, and sizzling rye spice behind it. It's a jawbreaker: full and hot in the mouth, with sweet grassy spice, bitter rye grain as it progresses, and crackling sugar near the end, just before it all smooths into a savory layered finish. Exciting ride, great ending. 89 points - www.maltadvocate.com, (Fall 2015) Reviewed by: Lew Bryson