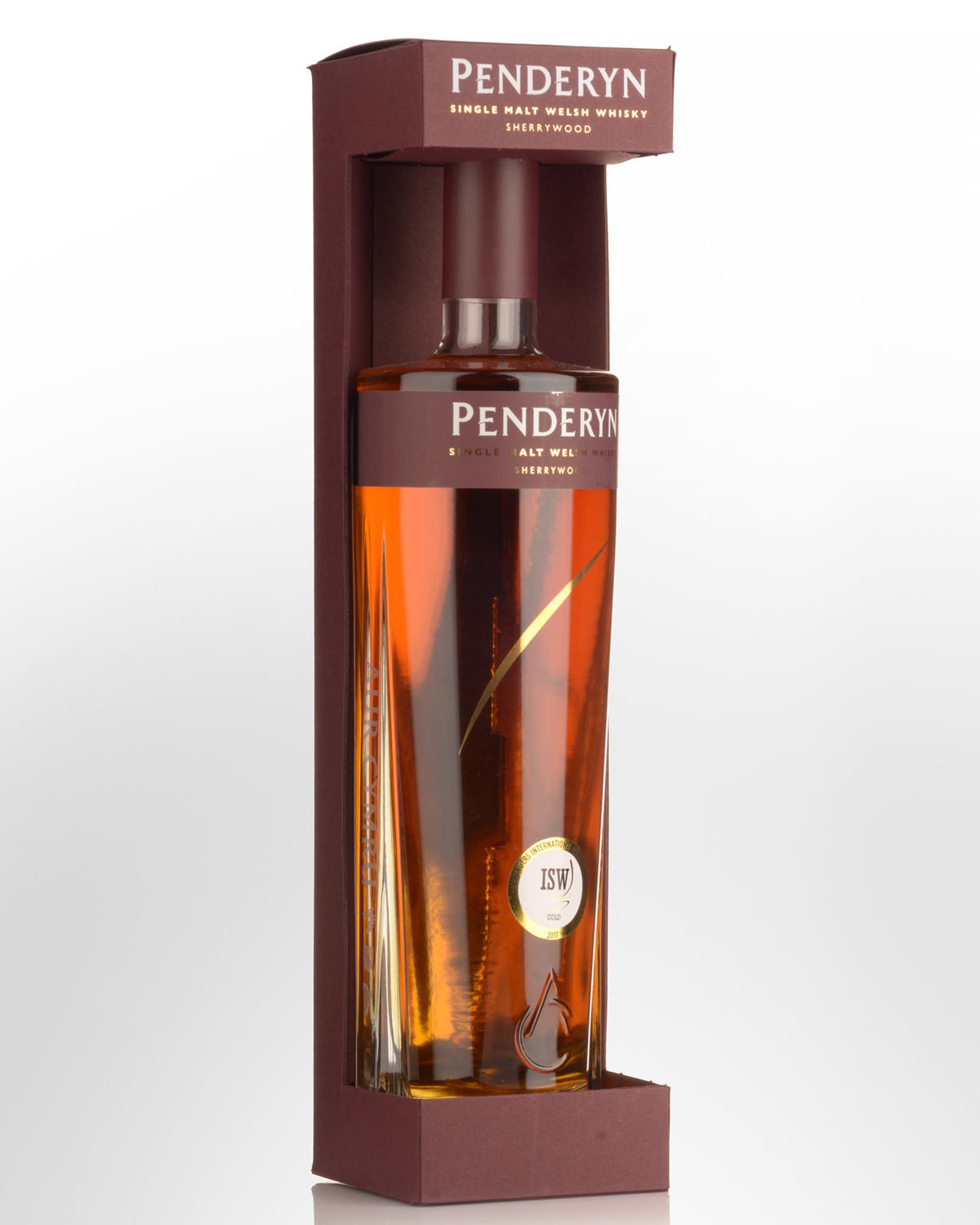 Penderyn Sherrywood Single Malt Welsh Whisky (700ml)
"Beautiful, languid mouthfeel with luxuriant raisins meeting spiced up muscovado sugars and molasses..." 94 points, Jim Murray
Tasting note:
Matured in a combination of bourbon barrels and oloroso sherry casks. Amber topaz. Young Bourbon sweetness underscores oloroso on the nose; spicy peach, cinnamon, fruit cake and orange zest add complexity to the oily pot still notes. Reminds you of quality Irish - silky and graceful on entry - only the weight of the malt gives this the body of a solid Speysider. The oloroso is fairly discreet. The finish is tangy and lively with peel-like freshness, prunes and hints of fruit cake through the spicy ending. Impressive length.
46% Alc./Vol. Non chill filtered.
Other reviews...
Faultless moist fruitcake... beautiful, languid mouthfeel with luxuriant raisins meeting spiced up muscovado sugars and molasses... A fabulous fade.... goes out if its way to do the simple things very well - and deliciously - indeed.
94 points
Jim Murray's Whisky Bible 2020 [Jan 2011 bottling]
Sophisticated hardly covers it...more moody swings between salty dry and vaguely sweet...drier than the lips of Welsh Male Voice Choir singing in the Sahara. But a whole lot more harmonious.
94 points
- Jim Murrays Whisky Bible 2013
...An implacable tide of sherry aromas, succulent sultana and currant fruit, dried apple, bara brith tea cake, treacle, black tea, and fabulous baking spices: cinnamon, nutmeg, and clove. A thick, chewy, malty mouthful with chocolate, Horlicks, coffee notes, and that well-honed Penderyn spice character woven in among the dark fruit. A sweet swan song of clove and peppercorn meets espresso, molasses, dark toffee, and burnt staves. Quite a gem, this one.
92 points
- whiskyadvocate.com, Reviewed by: Jonny McCormick (Winter 2018)