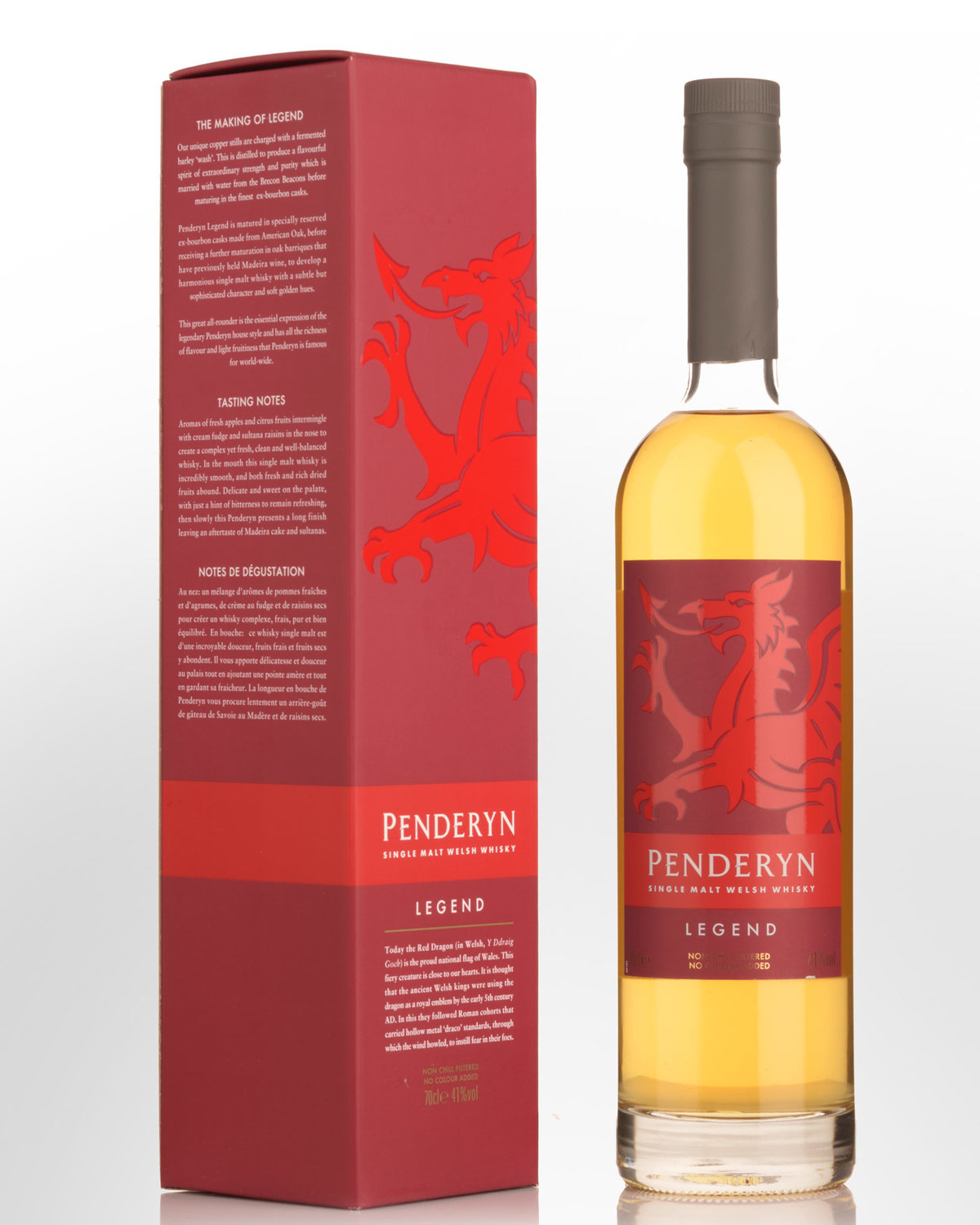 Penderyn Legend Single Malt Welsh Whisky (700ml)
WALES
"This incredible, extraordinarily beautiful whisky is the undisputed master of understatement." - Jim Murray
Like the other expressions in this series, 'Legend' carries the Red Dragon as a feature. It's the same symbol that appears on the national flag of Wales and the Royal Welsh badge bears the motto,
'The red dragon inspires action.'
It was the battle standard of legendary Welsh princes and Welshman Henry Tudor took the flag to Bosworth, where, in 1485, he became the last king of England to be crowned on the battlefield. Penderyn's Legend is matured in x Bourbon casks before receiving a further maturation in x Madeira wine casks, capturing the richness of flavour and light fruitiness that's typical of the distillery's house style. Non chill filtered.
Other reviews...
Just like having your palate kissed by a whisky nymph... This incredible, extraordinarily beautiful whisky is the undisputed master of understatement.
41% Alc./Vol.
95.5 points
- Jim Murrays Whisky Bible 2020 2019 Ultimate Spirits Competition - 88/100 - 'Very Good'
2018 Spirits Selection by Concours Mondial – Gold
2018 World Whisky Masters Europe Premium – Gold