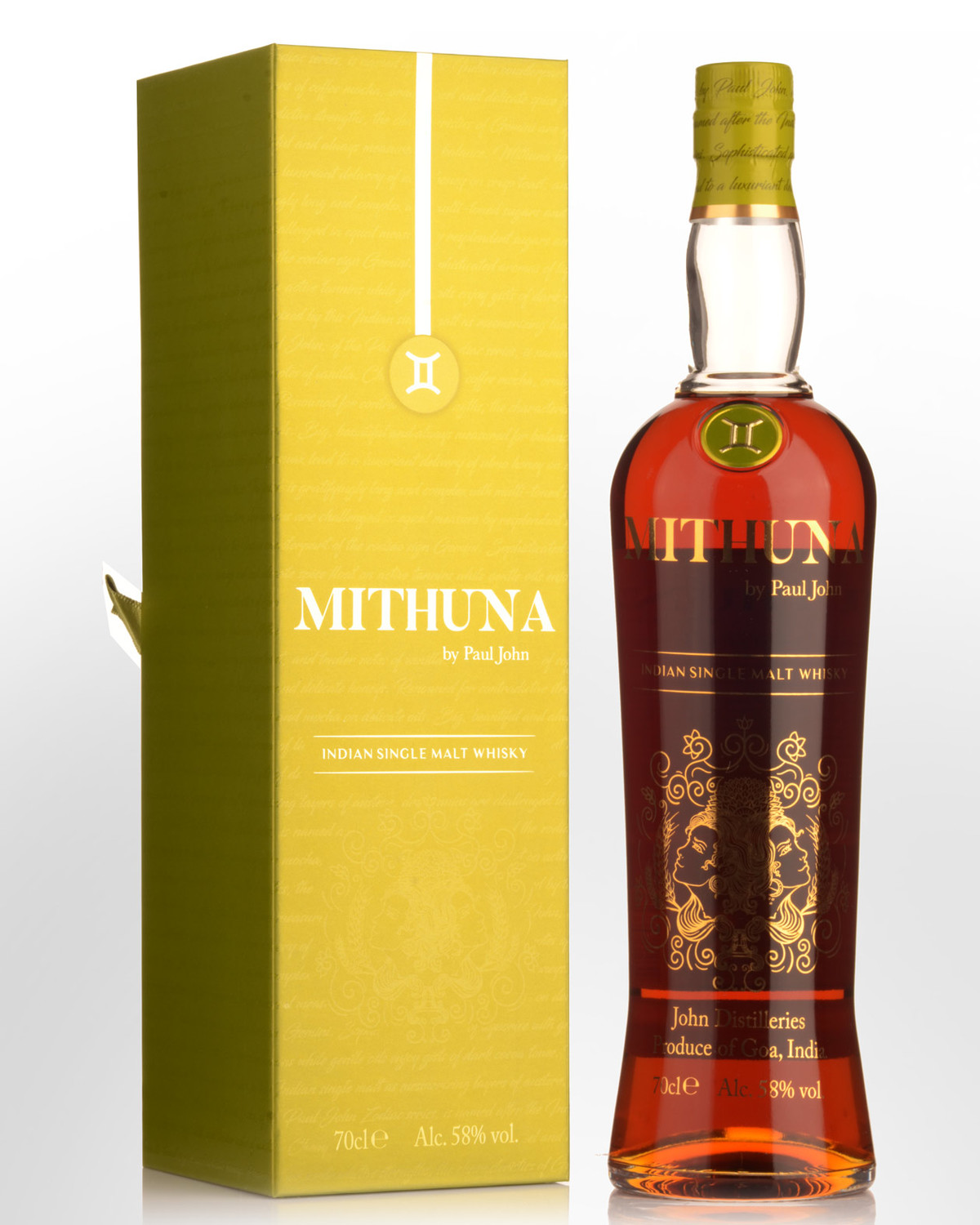 Paul John Mithuna Cask Strength Single Malt Indian Whisky (700ml)
INDIA
Honoured as the third best whisky in the world in Jim Murray's 2021 Whisky Bible, we have secured a very small allocation of this already legendary Paul John limited edition, strictly limited to one bottle per customer.
The much anticipated follow up to 'Kanya', Mithuna forms part of the distillery's Zodiac series. While it's labelled without an age statement, reports have it to be matured for four years in American Virgin Oak, followed by a finishing for two years in First fill Bourbon Barrels. It's unpeated, non chill-filtered and bottled at a massive 58%, promising a taste of Goa unlike almost anything else Paul John has released to date. The consensus amongst bloggers is that this is also an Indian whisky for cask strength Bourbon freaks: Complex, bold, intense and absolutely delicious.
Other reviews... rarely am I lost for words...oily but at the same time embracing and moulded like no other whisky I have ever encountered... this is kind of an Indian version of a William Larue Weller, showing that same extraordinary intensity, complexity and beauty. It is that very rarest of things... This is a whisky to devour... while it devours you. 97 points - Jim Murray's Whisky Bible 2021
Notes from Paul John... "Hues of old oak and sophisticated aromas of liquorice with gentle beeswax lead to a luxuriant delivery of ulmo honey on crisp toast, and tender notes of vanilla. Chewy flavours of coffee mocha, orange peel and delicate spice float on active tannins while gentle oils enjoy gists of dark cocoa tones. The finish is gratifyingly long and complex with multi-toned sugars and delicate honeys. Renowned for contradictive strengths, the characteristics of Gemini are epitomized by this Indian single malt as mesmerizing layers of austere, dry tannins are challenged in equal measure by resplendent sugars and mocha on delicate oils."