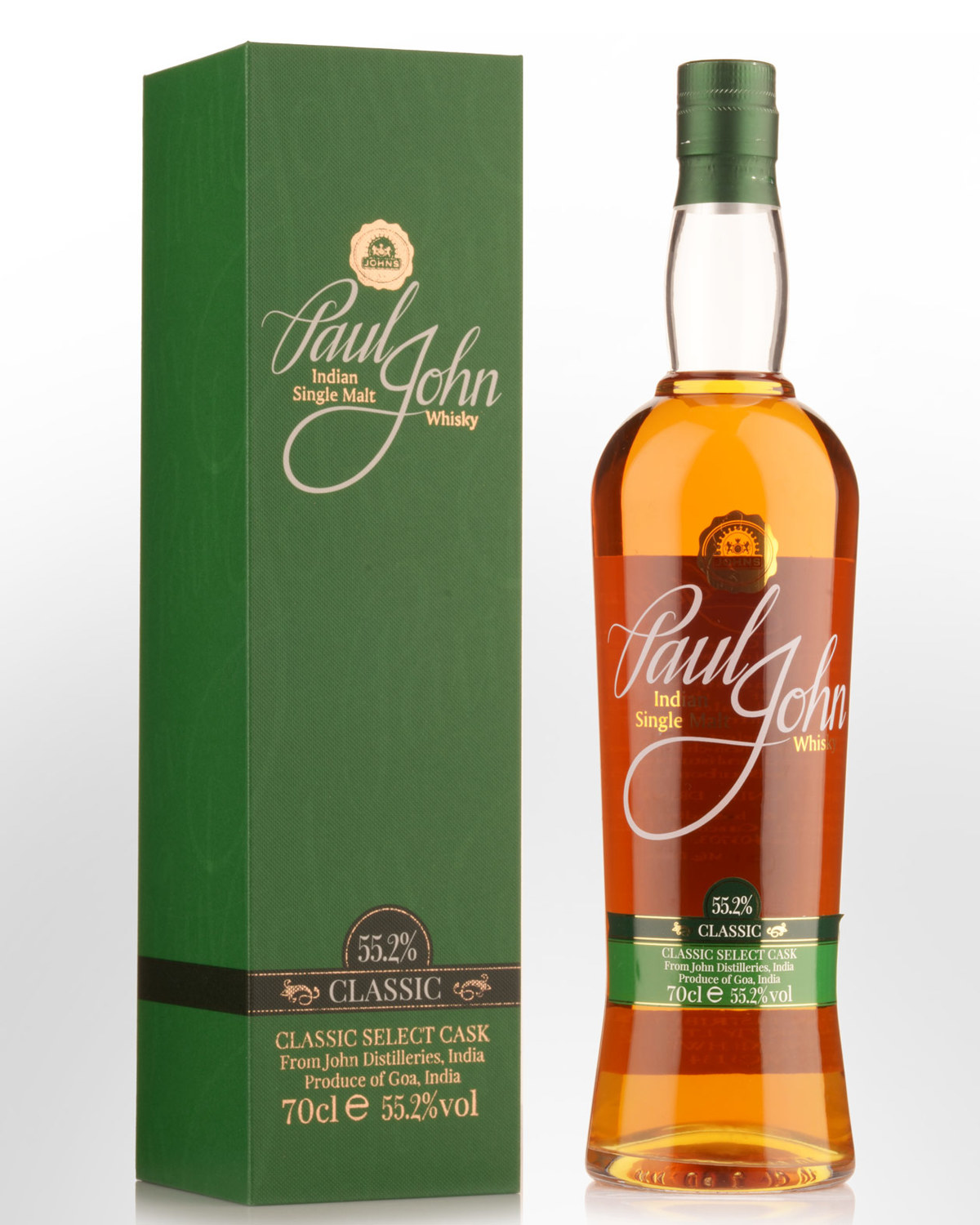 Paul John Select Cask Classic Cask Strength Single Malt Indian Whisky (700ml)
INDIA
"One of those whiskies that just overflows with flavour. Delicious!"
- 94.5 points. Jim Murray's Whisky Bible.
Paul John's cask strength variations are sold under his "Select Cask" label. The quality is fabulous - so are the prices. We recommend tasting both straight before adding a tiny amount of water (literally a few drops) in order to get the most out of them.
Tasting note: Flawless brassy gold appearance. A little prickly in the opening sniffs - notes of pepper, honey and sponge cake and a mildly acidic volatility; five minutes softens the bouquet considerably and draws out a superb fruity core of peach, light vanilla and dried coconut. Intense, peppery entry; coats the tongue with a slow-motion wave of spicy, semi-sweet, bristling malt. Finish is mildly bittersweet with warming spirit heat, plus vanilla oak input and hints of biscotti; late fruitiness and tingly peppers carrying the aftertaste. Non chill filtered. 55.2.% Alc./vol.
Other reviews.... One of those whiskies that just overflows with flavour. Delicious! 94.5 points
- Jim Murray's Whisky Bible 2021
...Sticky, spiced-coconut desserts, grapefruit, clove, allspice, and crispy bacon on the nose of this NAS whisky matured in bourbon casks. Sharp with lime, grapefruit, and lemon zest that settle down to green fruits, Jell-O, and dry spices. Do dilute, as water lets the spices leap from the glass, strips down the acidic attack, and accentuates the fresh apple and cinnamon. It doesn't need much water, but it's eminently better with a dash. 84 points
- whiskyadvocate.com (Summer 2015) Reviewed by: Jonny McCormick