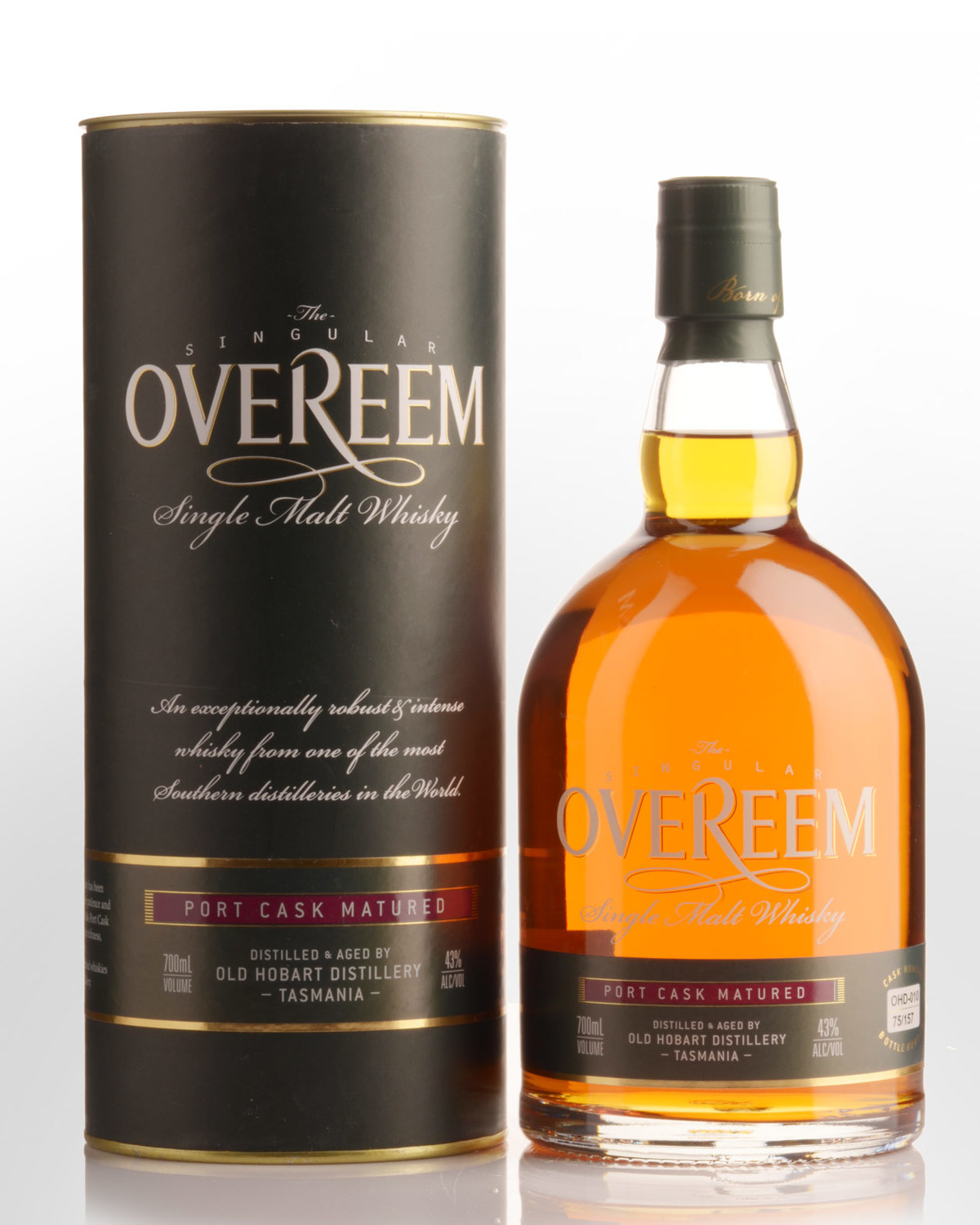 Overeem Distillery Port Cask Matured Single Malt Whisky (700ml) - 43%
Unlike many Scottish equivalents, the port cask here takes back seat to the malt, though not without adding hints of dried red berries, Turkish Delight and fruit'n'nut chocolate - especially at the finish. That chocolatey overlay and near perfectly rounded delivery combine with low key spices and a casual, straightforward nature making this the affable every-day-drinker in the Overeem stable. 43% Alc.Vol.
First tasted 2012... Clean, moderately intense aromatics offer nuances of fruit chocolate, raisins and Turkish delight meshed with sweet malt. The palate is sweet and delicately spicy at first. Mid palate is light to medium bodied revealing hints of dried fruits followed by crisp, drying malt to finish. Aftertaste is subtle, sweet raisin toast-like, followed by a whisper of Turkish delight. Lingers with surprising length. 43% Alc/Vol.