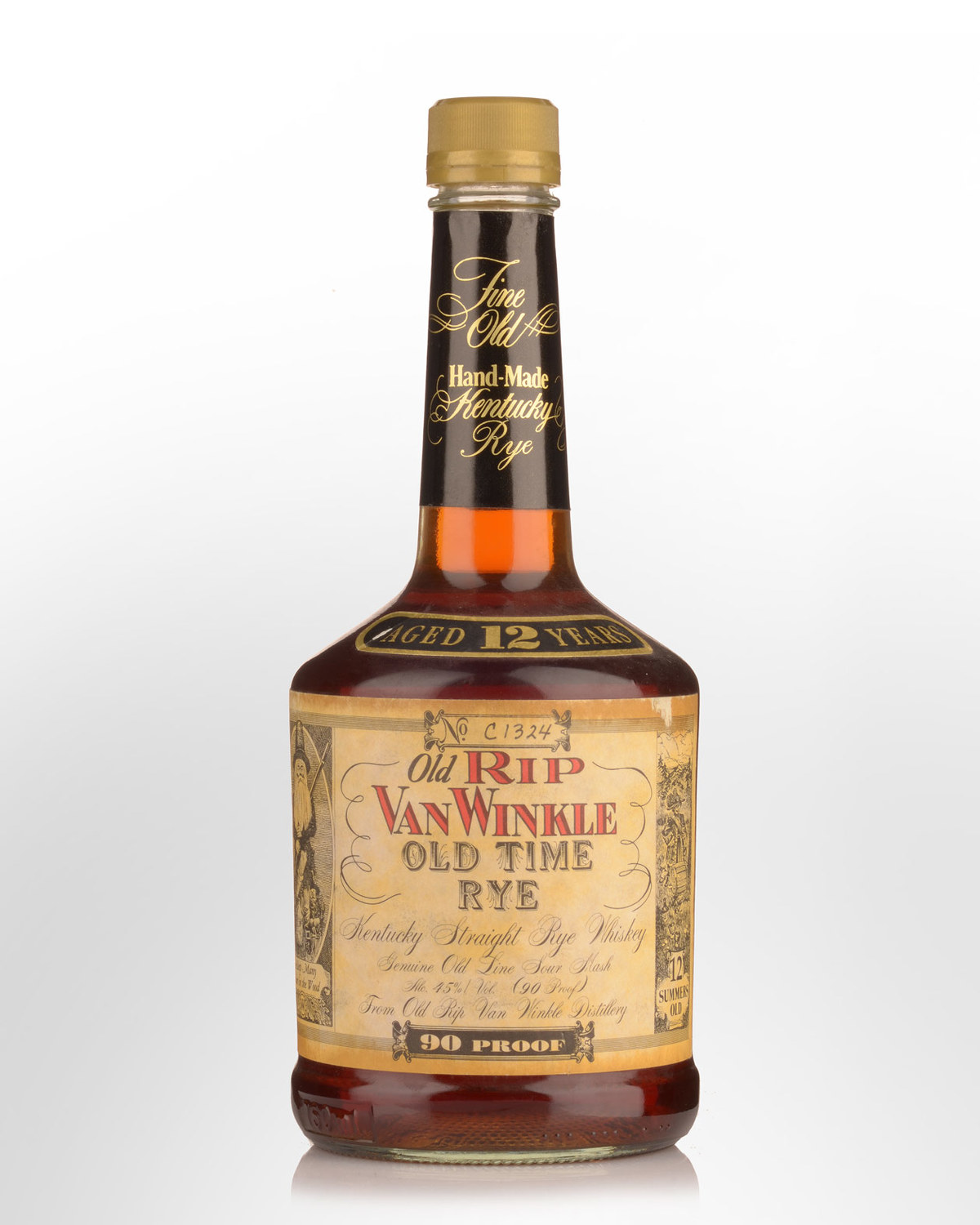 Old Rip Van Winkle Old Time 12 Year Old Straight Rye Whiskey (750ml)
Lawrenceburg, Kentucky,
UNITED STATES
A fantastic trophy piece, this 12 year old "Old Time Rye" is bottled at 90 proof and is No. C1324 from a private collection. Rarer than the 13 Year Old, the black neck on this bottling reportedly indicates that it's aged between 12-16 years (there was also a gold neck release that was aged for only 12 years). Note: Some cellar bloom and lift to the front label with a minor scuff. Otherwise good condition. 45% Alc./Vol.