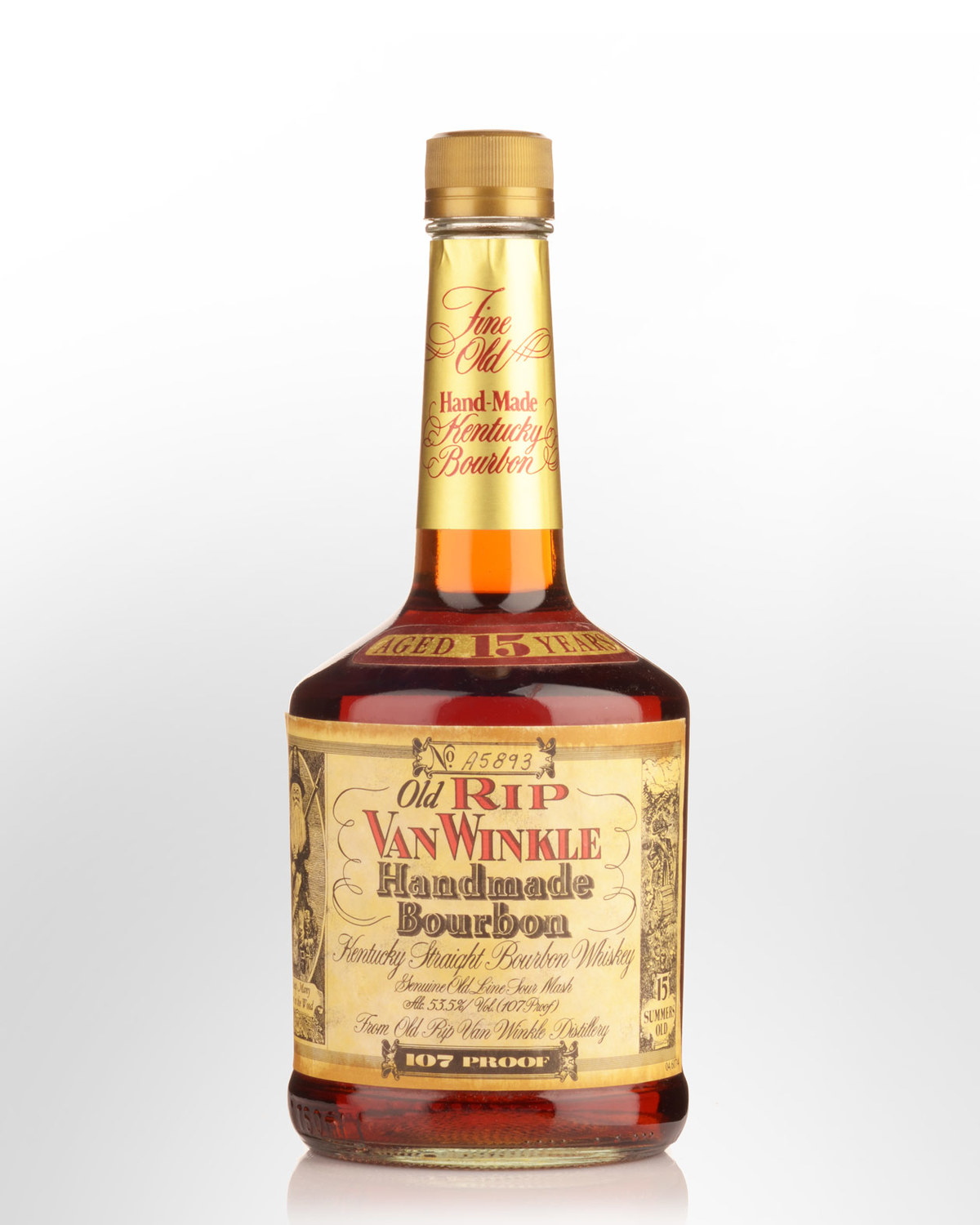 Old Rip Van Winkle 15 Year Old 107 Proof Bourbon Whiskey (750ml) - Squat Bottle
A quasi-mythical bottling of the legendary wheated Bourbon that stems from the brand's earliest days - hence it was distilled at Stitzel-Weller.
This Old Rip Van Winkle 15 year old was superseded by the Pappy Van Winkle 15 year old in 2004 / 2005, so stocks have been off the market for over a decade. One only to sell. Overall excellent condition, with some minor markings on the upper neck label. 53.5% Alc./Vol. There are plenty of other wheated Bourbons out there, including Weller, Buffalo Trace, Maker's Mark, Old Fitzgerald et al, but the Van Winkle label is the most famous and sought after today.