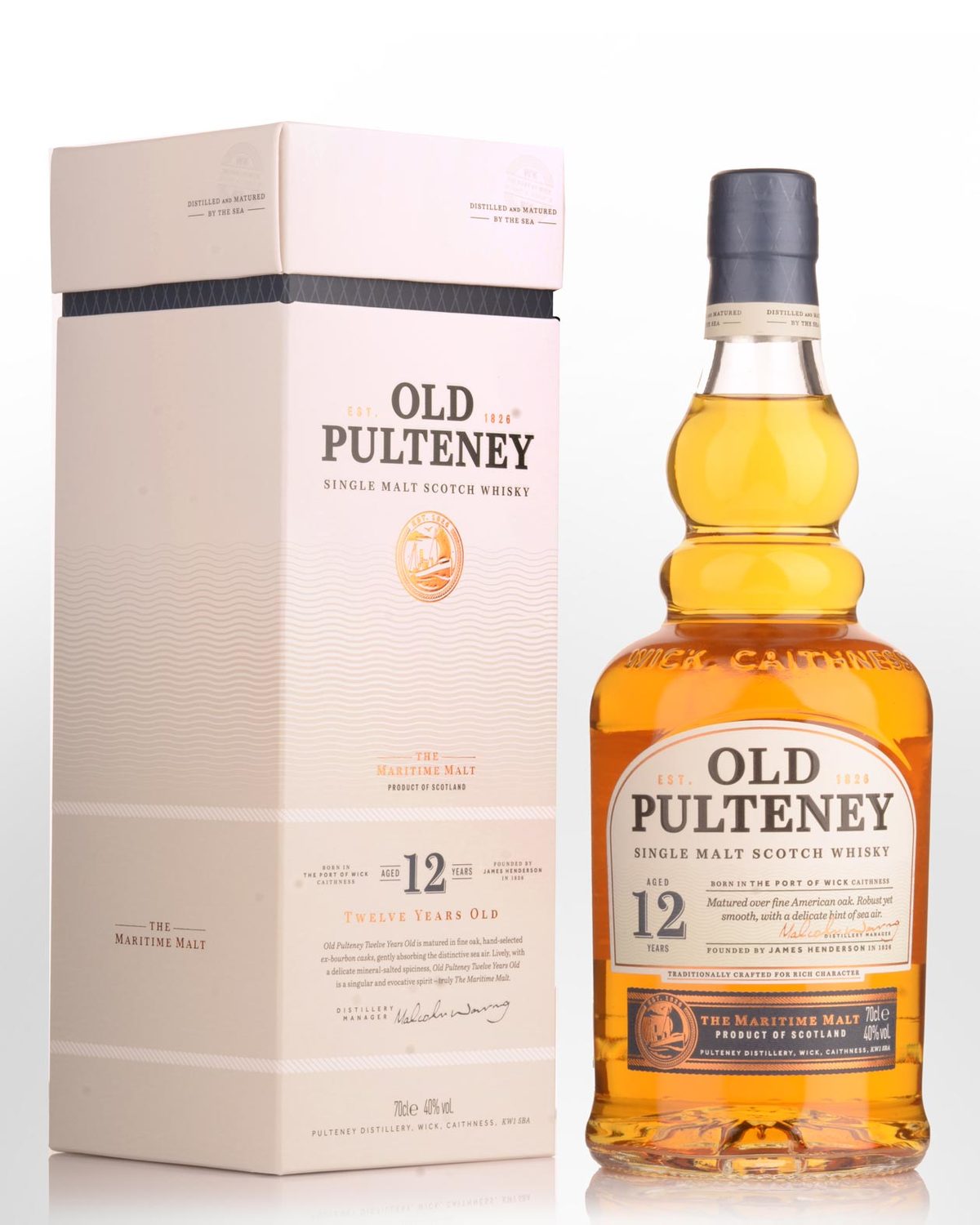 Old Pulteney 12 Year Old Single Malt Scotch Whisky (700ml)
Established in 1826 in Wick, Pulteney Distillery is the most northerly distillery on the Scottish mainland. In its early days, the distillery was only accessible by sea. The barley was brought in by boat, the whisky shipped out and many of the distillery workers were also employed as fishermen. Sadly the herring fishing industry is no longer part of daily life in Wick but Pulteney Distillery continues to operate. The heritage of Wick is strongly portrayed in the presentation of Old Pulteney in its distinctive still shaped bottle, screen printed with a traditional Wick herring drifter (such boats were used to catch herring at the beginning of the 19th century).
'yesss! Spot on Pulteney character
with the malt bristling the taste buds...' 91 points - Jim Murray.
Tasting note: Clear, pale gold appearance with a pale straw hue. A minor sulphur note is evident but it lingers underneath light, salty, peppery malt that leaves one with an overall impression not disimilar to fino / manzanilla sherry. The aromas sweeten slightly with aeration releasing hints of fruit. The palate builds into a medium dry, biscuity, grassy profile with a pleasantly spicy burst. Finish is dry and salty. Concludes crisp and fresh with delicate bready notes followed by a late sulphury tang that's subtle enough to be a complexing factor. In the Scotch Single Malt spectrum this belongs at the aperitif end. It is all the more refreshing for its individuality. 40% Alc./Vol.