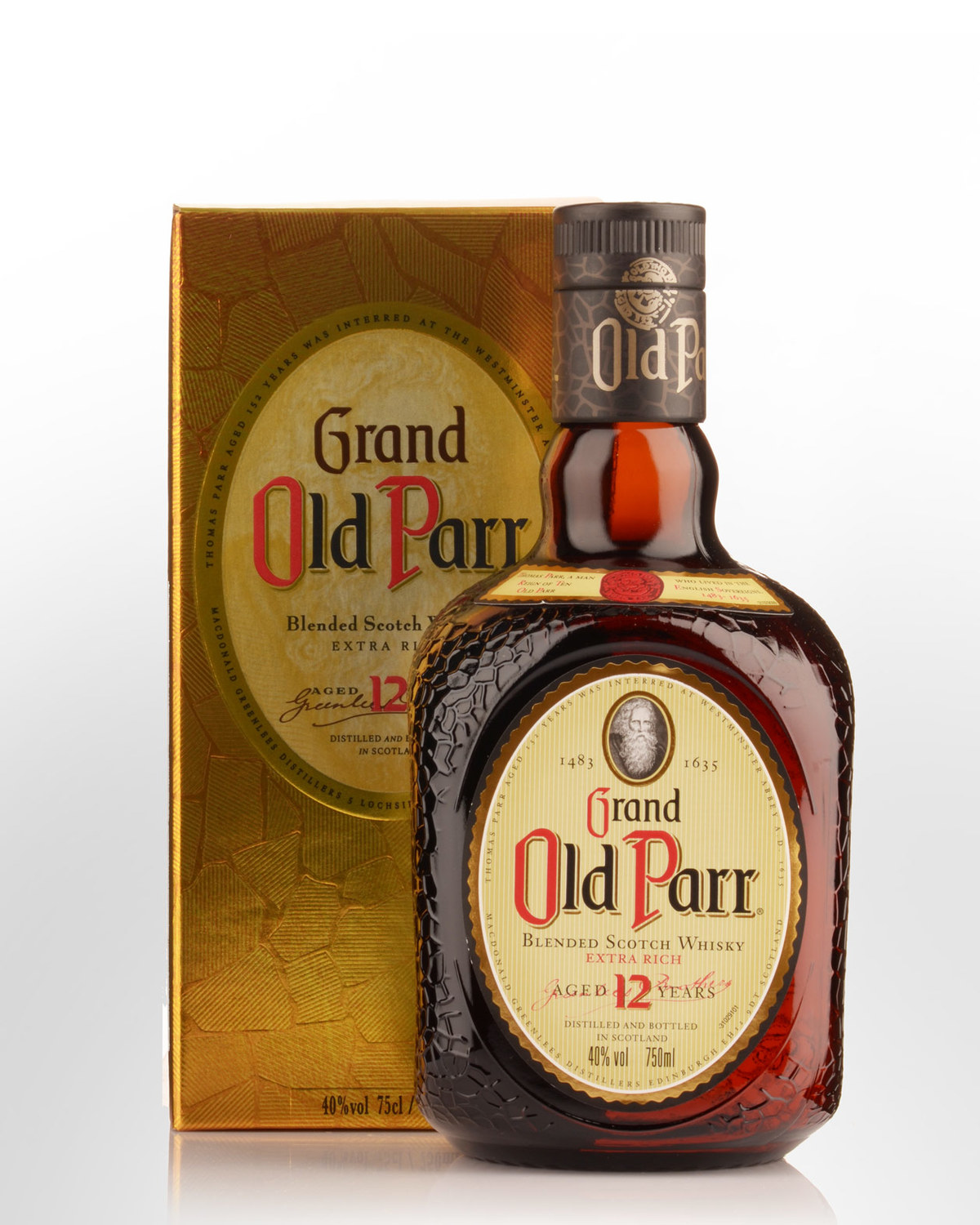 Grand Old Parr 12 Year Old Blended Scotch Whisky (750ml)
Whether you know one or are one, every Old Parr deserves a blend as good as this! In Jim Murray's words, "blending Parr excellence!"
Usually available at Duty Free stores only, Old Parr is named after Tom Parr (pictured on the label), once reputed to be the oldest man in England. Launched in 1909, the brand later found success in export markets such as Japan, Mexico and South America where it was easily identified in its distinctive dimpled and rounded square bottle. The basis of the blend today is Cragganmore, however Glendullan has also been a major component since World War II.
Tasting note: Deep gold / bright copper penny colour. An attractive mix of cocoa, vanilla and breakfast fruit toast with exposure drawing out a fruit'n'nut chocolate aspect. Concentrated for the genre, with a spicy backbone that includes muesli, dried grass and light stewed fruit flavours, ending honeyed yet fresh, grainy, peppery and with excellent length. Quite richly styled. Gets better each time you taste it.40% Alc./Vol.
Other reviews... Perhaps on about the fourth or fifth mouthfeel, the penny drops that this is not only exceptionally good whisky; it is blending Parr excellence. 91.5 points- Jim Murray's Whisky Bible 2016
Golden amber color. Aromas of honeyed nut toast and cereal with a soft, dry-yet-fruity light-to-medium body with a vanilla toffee and pepper finish. A very pleasant, easy-going blend. International Review of Spirits Award: Silver Medal
87 points (Highly Recommended) - www.tastings.com