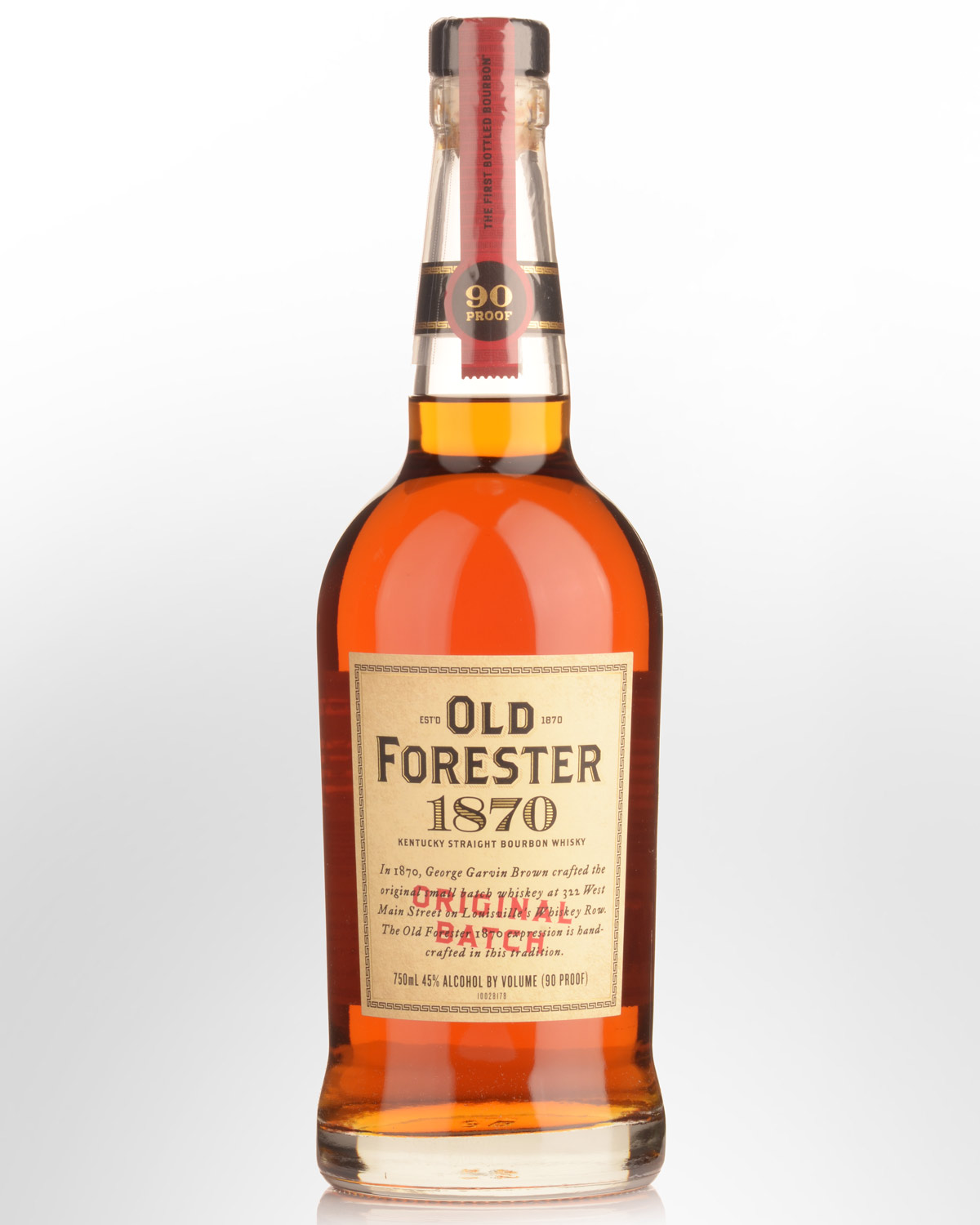 Old Forester 1870 Original Batch Kentucky Straight Bourbon Whisky (750ml)
In the 1800s, Bourbon was sold by the barrel which caused quality and taste to vary. 1870 refers to the year that Brown-Forman founder, George Garvin Brown took a step towards greater consistency, when he began batching whiskey from three different distilleries (Atherton in Bardstown, Mattingly in Marion and Mellwood in Louisville).
While the first batch of 1870 was just thirty six barrels, the new label is intended to be a permanent addition to the range. Blended by Marianne Barnes, the protégé of Brown-Forman's Master Distiller, Chris Morris, it's also reported to be the first Bourbon from a major producer assembled by a woman in the modern era. The mash bill is 72% corn, 18% rye and 10% malted barley.
Other reviews... simply gorgeous Bourbon! 94 points - Jim Murray's Whisky Bible 2021
The first release in the "Whiskey Row" series. Nicely balanced flavors with a youthful kick. Fairly straightforward in profile, with plenty of spice (cinnamon, clove, mint, and nutmeg), citrus fruit (orange, tangerine, grapefruit), and honey vanilla. Dry, spicy finish. A little rough around the edges, but otherwise an enjoyable whiskey.
85 points - whiskyadvocate.com, reviewed by: John Hansell (Spring 2015)
After tasting 1870 Original Batch, I'm a lot more interested in Brown-Forman's future plans for this series. The company plans to follow up this release with double barreled, 100 proof, and 125 proof variations on the same basic 1870 batch concept. As for this release, it will be remembered for its drinkability. It doesn't try to challenge you like the limited edition Old Forester Birthday Bourbon does. It's sweet and fruity and its tamed oak influence makes it go down easy. I didn't know what to expect from this bourbon, but after having it I was surprised at the quality of the whole package. It's priced a little on the high side, but you're getting is a bourbon that anyone can enjoy. - breakingbourbon.com