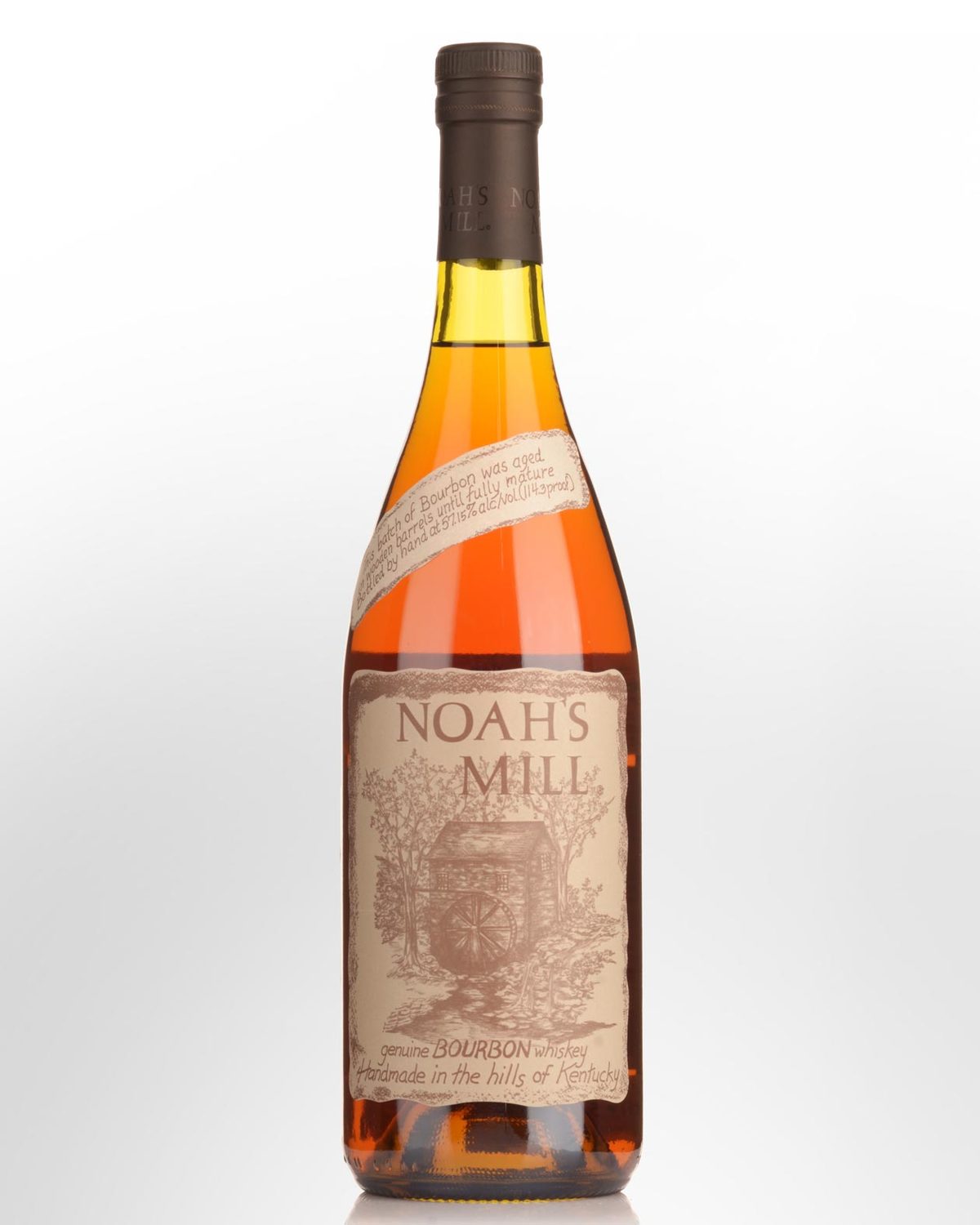 Noah's Mill Cask Strength Bourbon Whiskey (700ml)
Note: ABV may vary from batch to batch.
Tasting note:
[BATCH QBC 16-25 tasted]
Bright brassy copper. Dessert style opening sniffs include tea biscuits, vanilla fudge, mocha and hints of sticky date. Air contact dries and lightens the bouquet introducing liquorice root, and fresher, woody/peppery notes. Linear on entry. Mid palate is mildly bittersweet, bolder, oily, resinous, plummy, warming but keenly balanced at high ABV. Finishes with a brisk flurry of sweet baking spices and late cedary oak.
57.15% Alc./Vol.
Other reviews...
"The oldest of the four in years, and also the highest in alcohol. It has managed to maintain its balance of flavors and keep the oak notes from becoming too dominant. Bolder and more masculine than Rowan's Creek, but not as teasing or seductive. Still, it's a great effort.
89 points
- www.maltadvocate.com, Vol. 14, #2
"Stunning small grain, the rye in particular starring...This is one of Kentucky's most complex whiskies by far. Small grains, big heart."
91 points
- Jim Murray's Whisky Bible