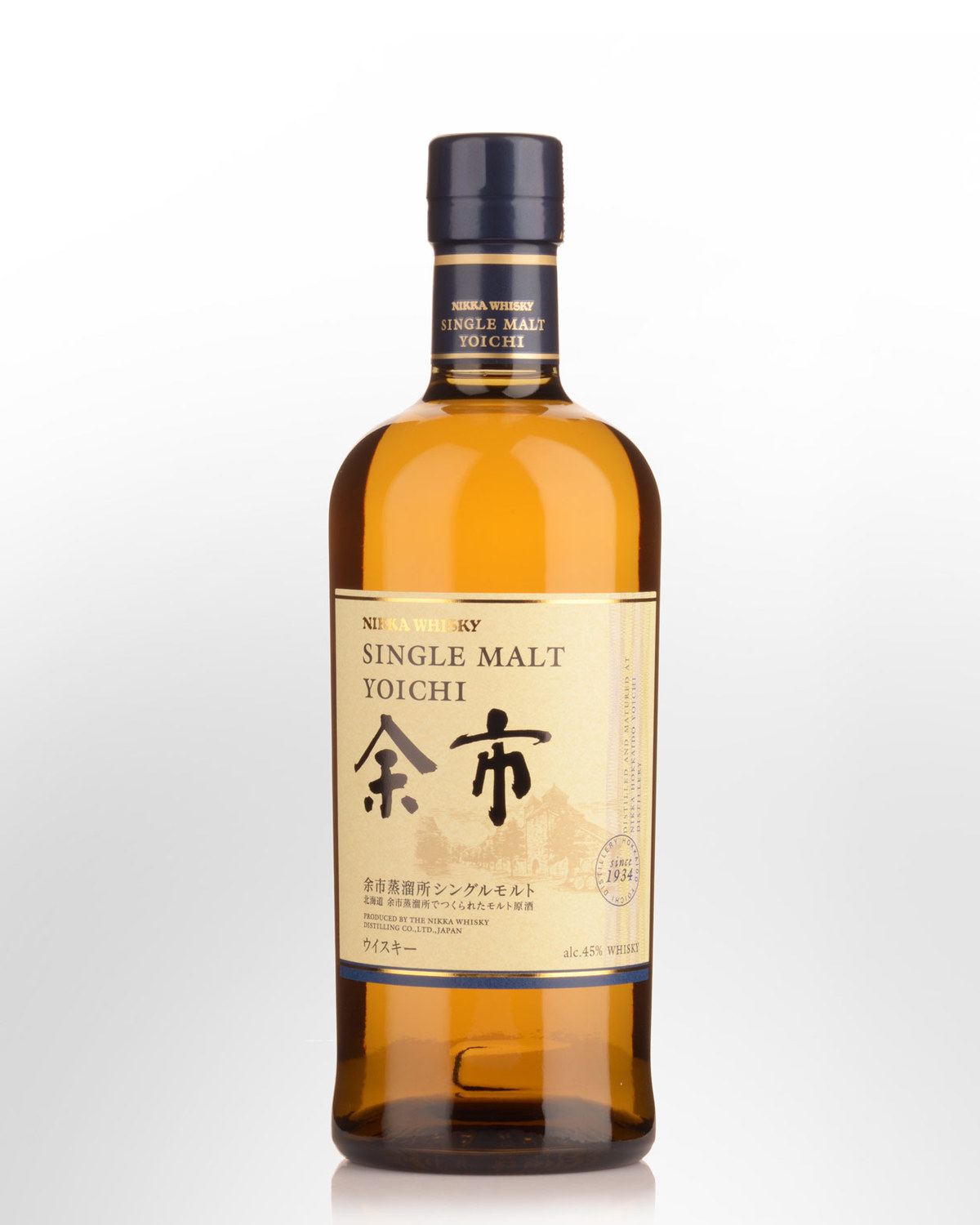 Nikka Yoichi Single Malt Japanese Whisky (700ml)
Back in 2015, Nikka announced they were discontinuing their age statement and No Age Statement (NAS) releases for the Yoichi and Miyagikyo labels and consolidating them into two new bottlings. These whiskies have now arrived in Australia. Two NAS versions that differ slightly to the previous versions now represent the entire portfolio. It was yet another move that triggered a buying rush. Reports have it that Tokyo is now pretty much out of age statement Japanese whiskies, unless you visit bars or auction houses.
Nikka's reasons for the radical new strategy are now familiar. They simply have no old stocks to sell.
Decades ago, both local and world demand for Japanese malts was low, so few barrels were being laid down for extended periods.
Stefan Van Eycken, writing for www.nonjatta.com explains "...there were years, at both Yoichi and Miyagikyo distillery, when the barrels laid down for maturation could be counted on the fingers of one hand. The 'stock shortage' is not an excuse or a PR stunt – it's very real. Sources within Nikka have said that it is 'likely' that age-statement single malts will be brought back in 5 or 6 years' time. No official statement to that effect has been made for the simple reason that doing so – in Japan – would be interpreted as a promise (which could come back to haunt them in 6 years' time)."
The dropping of age statements doesn't always translate into a drop in quality. Early reviews for both new releases have been very positive. Evidently, Chief blender Tadashi Sakuma has risen to the challenge of creating a great assemblage from a restricted inventory.
Other reviews... Yoichi age statements are gone for now, but if the whisky stays this good, I can live with that. Black earthy peat, smoldering fires, a turned-out pocket of briny seashells, whole lime, lemon twist, sugared orange, ground ginger, and licorice. Silky smooth, with light, fruity sweetness developing into tangy Spangles, kiwi, and lime juice. The smoky peat is the weft woven through the fruit structure's warp. The finish is insanely long: menthol, peat, and leather.
92 points - whiskyadvocate.com. Reviewed by: Jonny McCormick (Winter 2016)
Gamboge/flax/chardonnay color; unblemished clarity. In the first nosing passes I pick up all sorts of malty scents, from nougat to candied almond to malted milk balls to milk chocolate to maple; secondary whiffs after more aeration discover salted butter, lightly smoked, toasty aromas that are basically dry, but also nicely rounded and supple. Entry is savory, bittersweet, grainy, toasted bread-like, nutty; midpalate features a medium full texture that caresses the palate while the dry-leaning flavor profile highlights the malty grain and wood resins, especially the tannic acid which dries out the flavor so that by the finish it's squeaky clean and tight. A really tasty, well-made malt.
Highly Recommended - spiritjournal.com