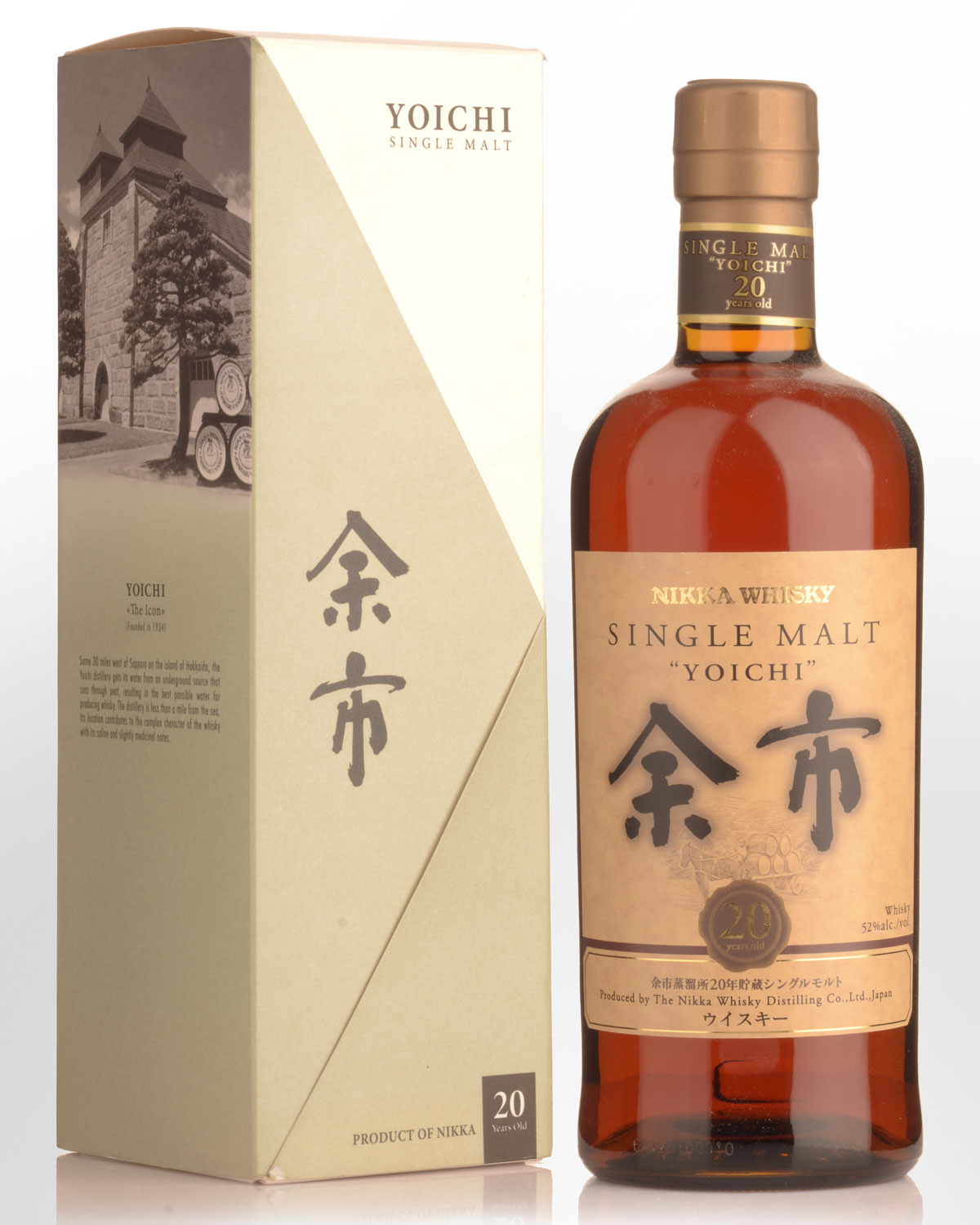 Nikka Yoichi 20 Year Old Cask Strength Single Malt Japanese Whisky (700ml)
Note: This is from a private collection with some scuffs to the box. Bottle is in good condition. Actual product pictured.
We've finally managed to secure some older bottlings from the Nikka distillery, Japan's second largest whisky producer after Suntory. Now owned by the brewer Asahi, the company was originally set up by Masataka Taketsuru, who built Yoichi distillery in 1934, having previously spent two years studying the art of distilling in Scotland. (He also developed the now famous 'Yamazaki' distillery in Kyoto for Suntory which he managed for ten years).
Yoichi typically produces rich, peaty and masculine malts. The whiskies get their distinct aroma and body from direct heating distillation, in which the pot stills are heated with finely powdered natural coal - a traditional method that's hardly used today, even in Scotland.
Reviews on the 20 year old vary slightly from batch to batch. Previous releases have topped some very high profile Scottish malts in blind tastings and received high praise in Jim Murray's Whisky Bible (see one review below). Contact us if you'd like to know what batch is currently on our shelves. 52% Alc./Vol.
Other reviews... I don;t know how much they charge for this stuff, but either alone or with mates get some for one hell of an experience. 95 points - Jim Murrays Whisky Bible 2013
This should be excellent… Nose: amazingly original at first nosing, starting on old kelp, oysters, fishmonger's… Also tar, diesel oil, well hung pheasant. All that settles down then and we get more 'regular' nuts, cigar box, leather, caramel crème and vanilla – and let's not forget the spices (curry, lots of cinnamon)… A fantastic and unusual profile. Mouth: bold, ample, spicy attack, with a great sourness (small apples, grape skin). Gets quite acrid but that's great in this context. Superb sharpness. Develops on 'genuine' liquorice, something varnishy, tea, notes of Fino (flor, old walnuts). Hints of kiwi and green apples. Beautiful and highly original. Long finish mostly on fresh apples and cinnamon… I love it, I think it's a masterpiece. 91 points - Serge Valentin, www.whiskyfun.com