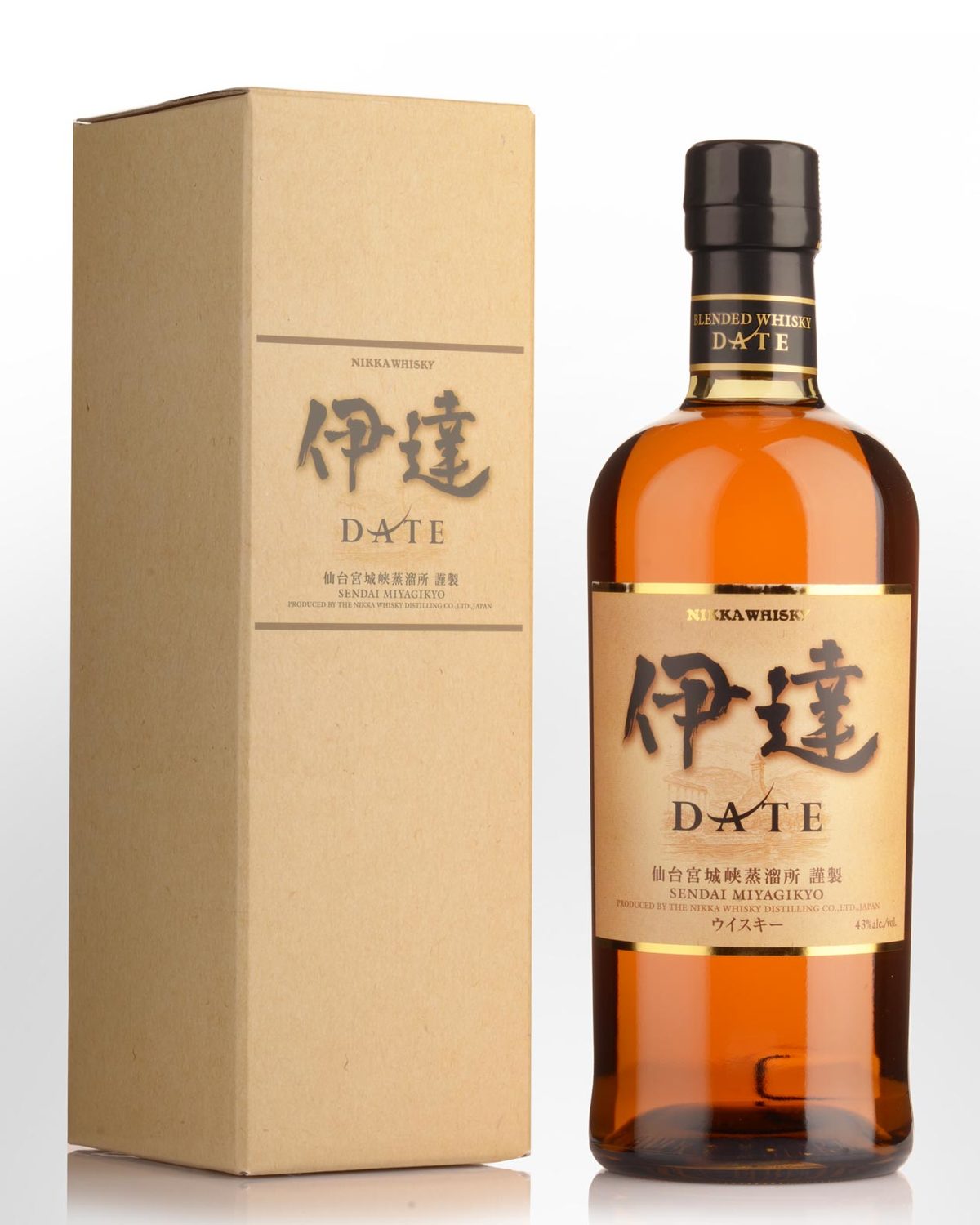 Nikka Date Blended Japanese Whisky (700ml)
JAPAN
Reportedly discontinued - Final stocks.
Very good reviews on the blogosphere for this new no age statement blend of coffey malt and grain whiskies sourced from Miyagikyo distilliery (aka Sendai). This particular expression is typically only available in the city of Sendai, where the distillery is located. The name 'Date' was used as a tribute to 'Date Masamune', the famous 15th century feudal warlord.
Other reviews...
This is a discontinued blend that mentions the Sendai a.k.a. Miyagikyo Distillery, but let's remember they make both malt and grain at Miyagikyo. So, perhaps some single blend? It's hard to be 100% sure, but some good sources are even mentioning the fact that this would be a blend of Coffey malt and grain rom Miyagikyo. Colour: light gold. Nose: there's clearly more happening in this one, as if the malt content was higher. Like these stewed plums, these notes of patchouli and eucalyptus (or Indian beedies), and the rather wonderful whiffs of cider apple skins, or there, artisan cider. Also a little grass smoke (we're talking proper grass, or garden bonfire). Mouth: indeed, nothing to do with the little 'Days', this is much bigger, more herbal, more resinous, with more oriental notes, incense, sandalwood, green mochi, green tea… It's really fine, and it wouldn't lose steam this time. Notes of green oranges as well. Finish: rather long, more lemony, and always with oriental notes, rare teas, wood extracts, sucking cedar wood, more grassy smokiness… Comments: really an excellent blend, with a clear Japanness (unless I'm confused). I could quaff this while listening to some good Japanese jazz. There's a lot!
43% Alc./Vol.
85 points
- Serge Valentin, whiskyfun.com