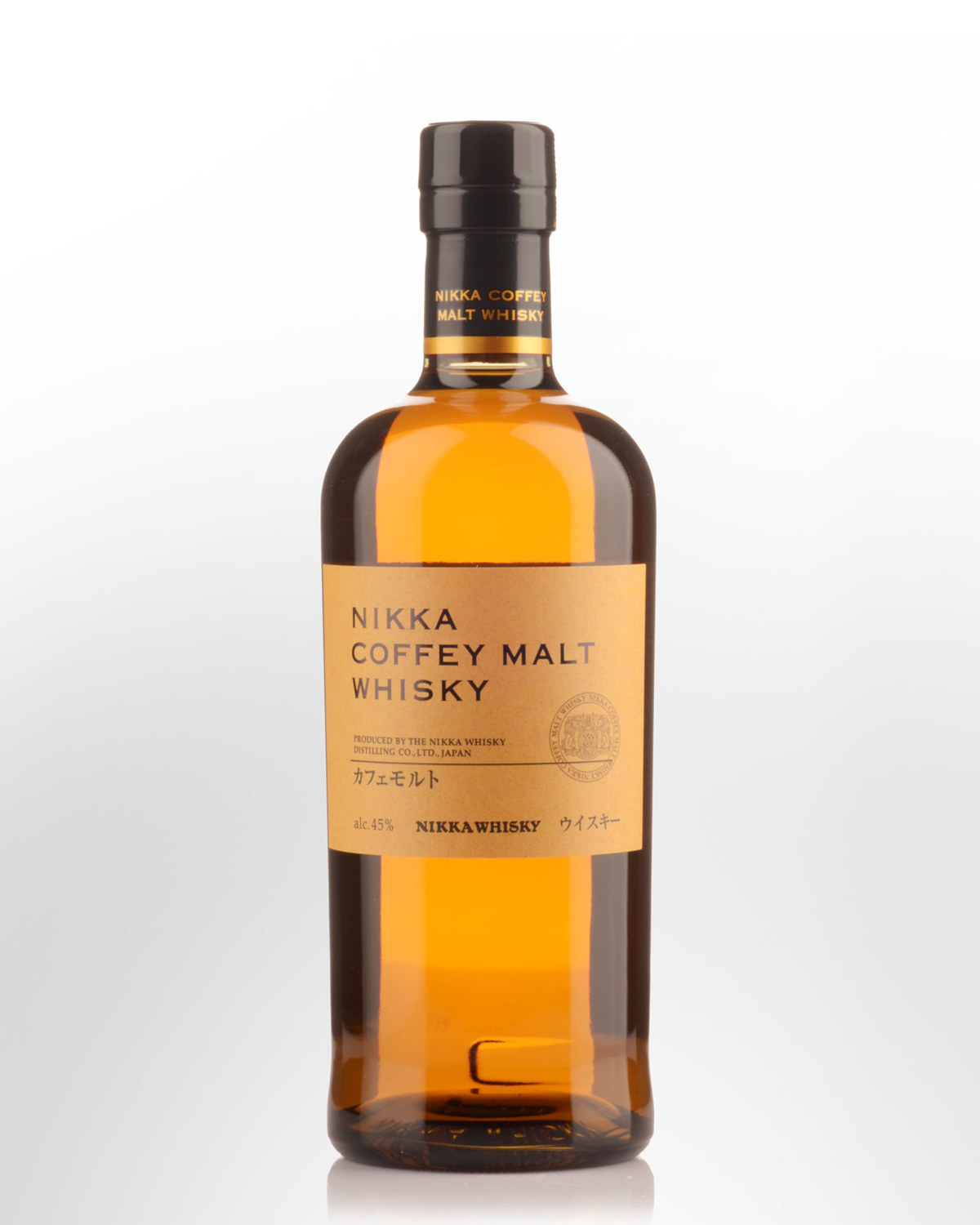 Nikka Coffey Malt Japanese Whisky (700ml)
JAPAN
Jim Murray's Japanese Whisky of the Year 2018.
Yet another first for Australia - Nikka decided to add their Coffey Malt to their core portfolio in 2014. It completes the Coffey range, originally launched in September 2012 with the Nikka Coffey Grain. Each offers insight into the whiskies that constitute the base of Nikka's blends. This edition is produced from 100% malt, though technically it's not a single malt due to its distillation in Coffey stills (Nikka imported two from Scotland in 1963). Scheduled as a European exclusive, we're very fortunate to have received a tiny quantity into Australia.
Tasting note:
Brilliant deep gold colour. Semi-sweet aromas of creamy soda, creme caramel, vanilla bean and shortbread followed by flavours of butter menthol lozenge, cream biscuits and an ultra pure, high pitch vanilla bean, dried coconut finish that maintains excellent sweet/dry balance. Creamy soda and bounty bar aftertaste. A gorgeous, one of a kind, melt in your mouth malt that's a must try.
45% Alc./Vol.
Other reviews...
Now a hugely welcome part of the core range, this whisky—made in Coffey stills at the Miyagikyo distillery—uses 100% malted barley as its base. The nose is all tinned peach, tropical fruit juice, and baked banana, with a surprising green celery note, coconut, and sherbet. The palate is silky, with some chocolate, biscuity oak, and orange blossom honey. Water brings those green notes forward to add freshness to the peach cobbler sweetness. The grain revolution builds.
45% Alc./Vol.
89 points
- www.maltadvocate.com, (Fall 2014) Reviewed by: Dave Broom